It all started after a few big nights on the cans in South Korea.
While on a trip to Seoul with his girlfriend Sumin to meet her family, Tim—one of the Bae Juice founders—noticed the locals tucking into pear juice and eating Korean pears before and after getting stuck into alcohol.
The light bulb went off, and once Tim returned to hometown Melbourne linked up with his mate, Liam to launch Bae Juice to the heavy-drinking Australian masses.
Aussies have been searching for a hangover relief for years, and it seems that Bae Juice may be the answer to those prayers.
Back in 2015, the CSIRO found that Korean pears do have the right properties to help prevent massive hangovers after mixing drinks all night long while listening to bangers. The key is though, to have it before and after drinking.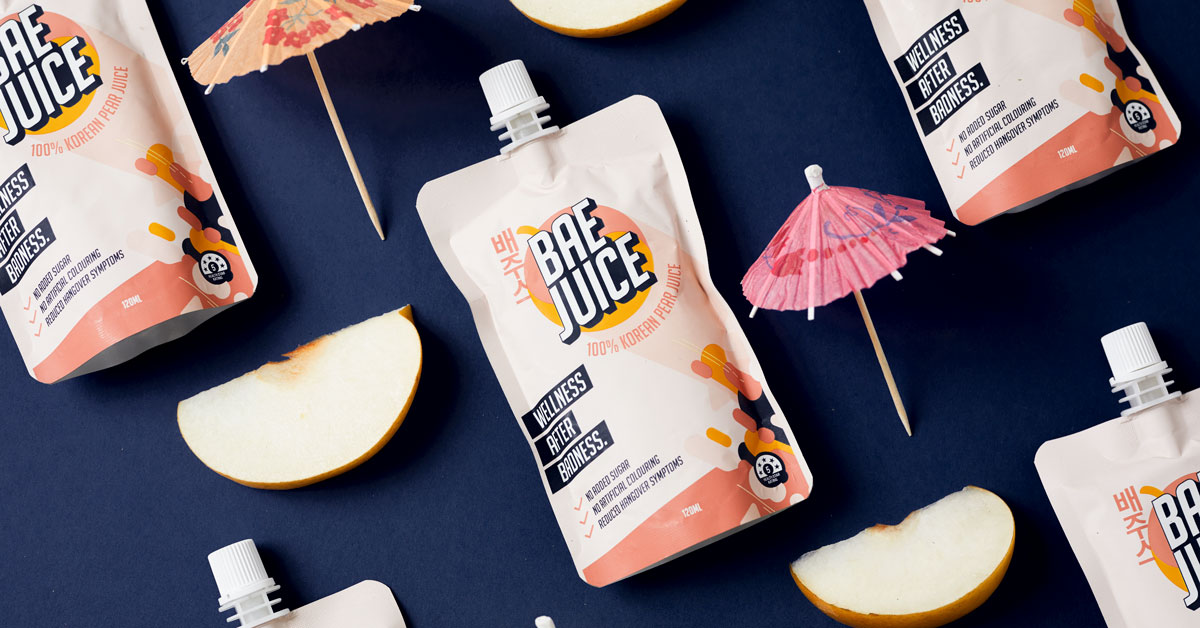 Bae Juice launched in Melbourne in early 2019 after Tim and Liam imported a container load of their juice into the Port Of Melbourne. They figured go big, or go home.
The juice itself is sourced from Naju in South Korean, well known for growing the pears that have these magical healing properties. It's then produced, and packaged there before being shipped over to Australia.
When the juice arrived in Melbourne, Tim and Liam literally went door-to-door handing out the juice, just to get it in people's hands. The car was loaded, and anyone who messaged them on social media soon got a visit and were handed the product.
So, what's actually in Bae Juice? The product is 100% Korean pear juice, unlike many others that have hit the market in hidden grocery stores which are mostly sugar. And there are absolutely no additives, which is a big win given the additives you're throwing in your body after a night on the grog.
Oh, and the name? Bae is actually the Korean word for pear. Makes sense.
Bae Juice is available at 15 stockists around Melbourne which can be found here, or you can order online via the Bae Juice website.
Feel like trying Bae Juice out? Here's the latest in bar news from around Melbourne.
Image credit: Kate Shanasy