Starting at Stockyard campsite near the entrance of Wilsons Promontory park, you can follow the signposts to the northern flank of Big Drift, an extensive series of very impressive inland sand dunes.
The moderate walk is about 2 km (about 4km in total, counting the return). On the right-hand side of the Promontory Road, just after the Wilsons Promontory National Park entrance, you will find the Stockyard Campsite and the start of the walk.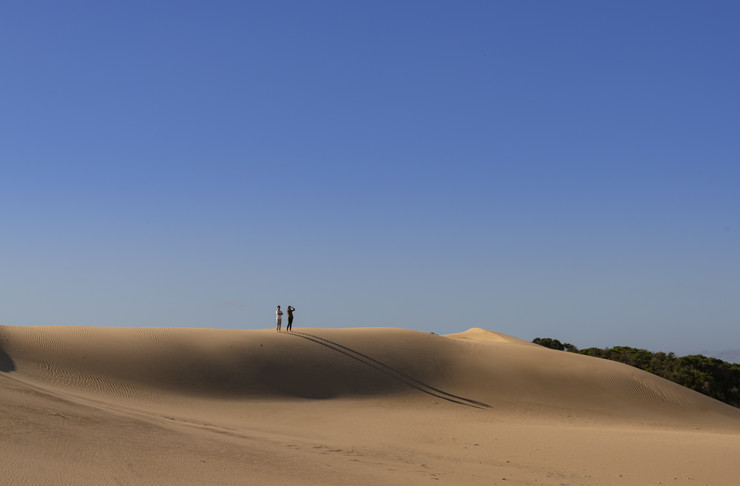 The beginning of the walk is fairly easy as you walk the flat track to the dunes. Once you turn left and head up toward the sand dunes though, it gets a bit tricky, as you kinda have to go up and down each sandy dune. The view is worth it, though: it really looks like you're just in the middle of a vast desert.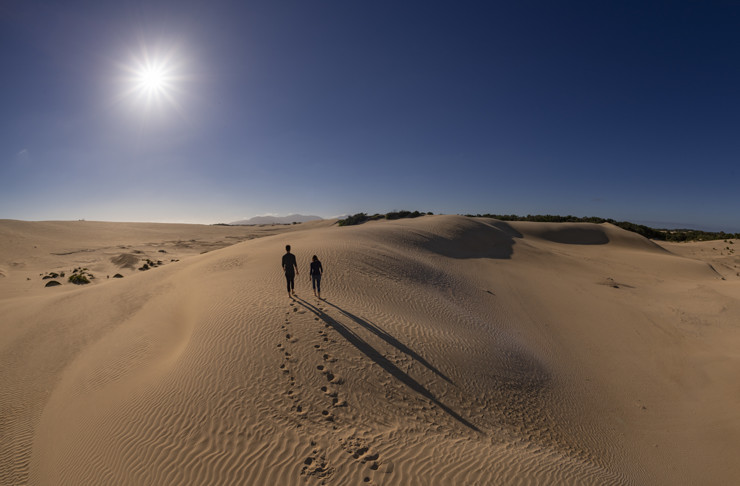 Speaking of vast deserts, it's quite easy to get lost in Big Drift, so make sure to mark your path to find the track out again. Also, note that furry pals are not allowed in Wilson's Prom, so make sure to leave your pup at home.
The Details
What: Big Drift at Wilsons Promontory
When: Whenever you feel like climbing cool sand dunes
Where: Wilsons Promontory
For more info, click here.
If you're into hiking, try your hand at 10 of the most amazing walks to take around Melbourne.
Image credit: Parks Victoria