QT Melbourne has opened up their kitchen garden in a collaboration with Four Pillars once again, and this COVID-normal summer is looking good.
Accessed by a secluded back-of-house doorway, the Secret Garden Bar is surrounded by bushes of Native River Mint, Fruit Salad Sage, Blue Lily Pilys and amazing city views.
Only 40 people can fit inside Secret Garden Bar where you can get stuck into a collection of Four Pillars gins that have been distilled exclusively for the space. You can go the easy path and order straight from the cocktail menu, or go your own way and choose herbs from the garden to match with your gin.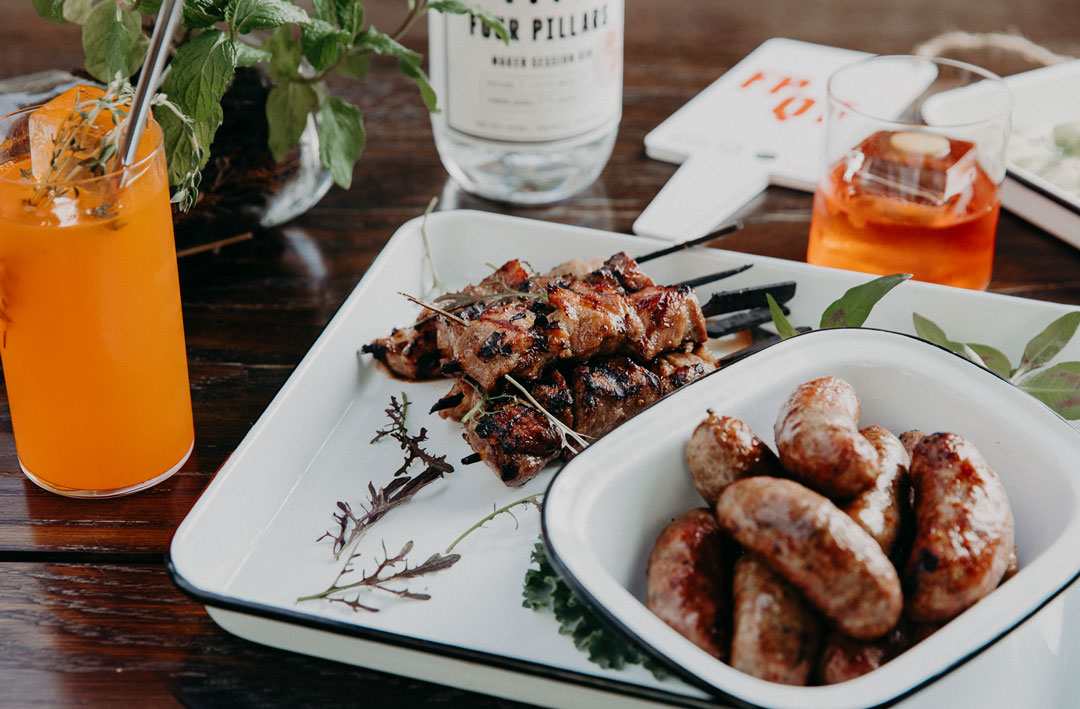 "At QT Melbourne, we're constantly producing the highest levels of service and love to create incredible experiences through cutting-edge collaborations, art, music and food, and to partner with a local brand like Four Pillars means a great deal for the team, and our food and beverage obsessed guests." said QT Melbourne General Manager, Lee Davey.
The Details
What: Secret Garden Bar
Where: QT Melbourne, 133 Russell Street, Melbourne
When: Thursday to Saturday from 3pm
For more information, head to the QT Melbourne website.
For everything else happening around Melbourne, head to our Things To Do section.
Image credit: Kate Shanasy