Attention all kidults, rejuveniles and adultescents! Summer might be over but thanks to Australia's sunny clime the warm weather is set to stick around well into autumn, so we've put together a huge assortment of warm-weather activities for you to enjoy before you have to pretend to adult again at winter's many boring dinner parties (ugh).
And you wouldn't be kidulting right without some icy-cold treats to accompany your adventures, which is where Drumstick comes in. Their brand new Raspberry White Choc flavour—smooth, creamy white chocolate ice cream, smothered in raspberry syrup, sprinkled with white chocolate flakes and wrapped in a crispy wafer cone—is everything you could want in an ice cream, right down to the surprise white chocolate ending that the kid in all of us knows and loves.
Time to bust out your fluoro specs, here are 18 things to do in Perth if you refuse to adult this weekend.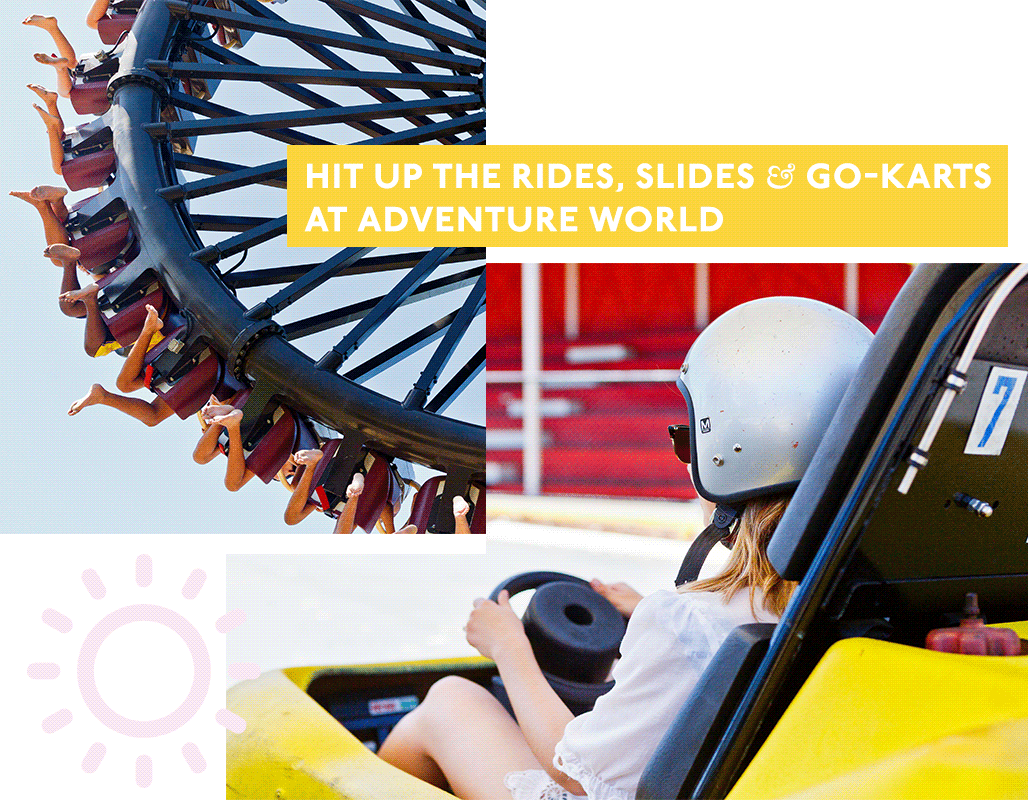 #1 Hit up the rides, slides and go-karts at Adventure World. We're not sure if you've been in the last ten years, but it's even more fun than it was when you were a kid with plenty of thrills and spills. You can even enjoy some poolside beers this time around.
#2 Destroy your friends at Perth's most OTT mini golf course, Holey Moley. Be sure to share one of their cocktails served in a trophy.
#3 Make like Sherlock Holmes and find your way out of an escape room in the comfort of air conditioning, we love Mystic Clue and Escape Hunt.
#4 Catch the morning ferry across to Rottnest Island for a day of splashing about at the Just 4 Fun Aqua Park. Don't forget to grab a selfie with a quokka.
#5 Head to Perth Zoo and sign yourself up for a Close Encounter with your favourite animal. Tip: opting for the Bull Ele Art Spray Eye To Eye will get you up close and personal with Putra Mas (the zoo's bull elephant) as you work on a one-of-a-kind piece of art which you can take home and hang on your wall.
#6 When the next 40 degree day rolls around get your ice skates on and head to Perth Ice Arena, Xtreme Ice Arena or Cockburn Ice Arena and work on your pirouette (or simply not stacking it).
#7 Call your friends and invite them over for a board game night, complete with your favourite old-school treats (hint: the new Jatz inspired Drumstick). We love Exploding Kittens, What Do You Meme and Pandemic.
#8 Don't be afraid to get a little sweaty and don your activewear for some bubble soccer fun.
#9 Take your pupper to the beach for a game of beach Frisbee. We love these dog-friendly spots.
#10 Cuddle a koala at Cohunu Koala Park or Caversham Wildlife Park.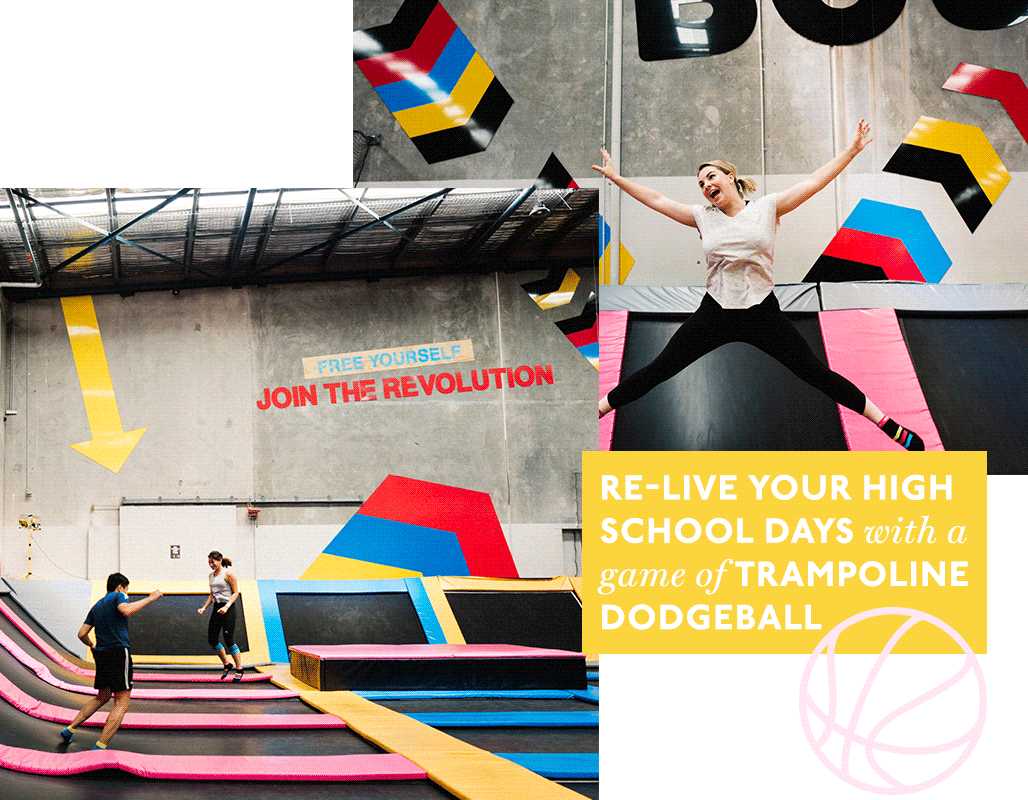 #11 Re-live your high school days at Bounce Inc with a game of trampoline dodgeball that's actually fun.
#12 Find out what bouldering is all about at Perth's brand spanking new Adrenaline Vault.
#13 Pay a visit to your local library and cool down with a good read, here are a few we recommend.
#14 Take advantage of the clear skies and drive up to Perth Observatory in the Hills for a tour of the night sky.
#15 If you're still not over the fact your parents never let you get a pet you can adopt one for an hour (or five) at The Cat Cafe.
#16 Channel your inner Britney, Christina and Eminem at karaoke. The 90s are forever.
#17 Don your apron and join in an art class with Cabernet & Canvas. Paired with a glass of wine, it'll be much more exciting than the art classes of your school days.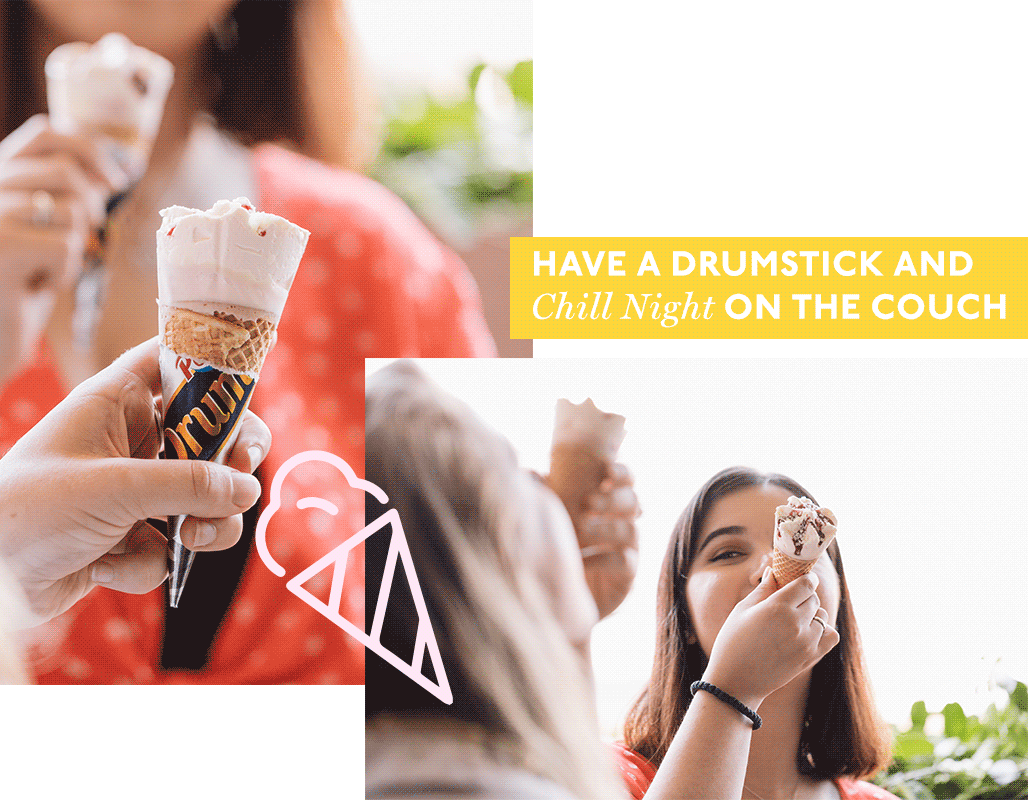 #18 And finally…watch all your favourite childhood classics from the comfort of your air-conditioned home. We love Jurassic Park, The Goonies and The Sandlot Kids. Make sure your fridge is fully-stocked with Drumstick's new Raspberry White Choc flavour!
Image credit: Emma Bryant, Tash Sorensen and Griffin Simm
Editor's Note: This article was produced in partnership with Drumstick. To find out more about who we work with (and why!), read our editorial policy here.