"Angourie, like 'flowery'" is how Angourie Rice starts most interviews, and no doubt every other introduction she makes. Politely, she says it again and again, as is the practice of anyone born with an uncommon name, but she doesn't seem to mind. Not that you'd know if she did. Rice is an award-winning actor and more than capable of fooling you if she wanted to.
Thoughtful, successful and only just eighteen, conversation with Rice flits between the delightful chat of a young person too frightened to watch The Chilling Adventures of Sabrina, and the intelligent exchange of someone twice her age. It's probably this that makes Rice's curriculum vitae read more like the accomplishments of a twenty-something than a teen.
Not to sound like Troy McClure, but you may remember Angourie Rice from such films as The Nice Guys, Spider-Man Homecoming, and most recently, Ladies in Black, for which she won the AACTA Award for Best Lead Actress. She'll also be appearing in the Spider-Man sequel (Far From Home) and has just returned from five weeks filming in South Africa, right off the back of shooting in London, Venice, New York and Prague.
Before you ask, yes, she's jet-lagged. Also, Venice was her favourite.
Travelling the world and flawlessly adopting an American accent is part of the gig but Rice thinks it's important to keep coming home.
"I love working here, it's just the best!" she says, bouncing up straight in her chair and smiling.
"I've done a few Australian films, enough to start working with the same people again, which I love… it's fabulous."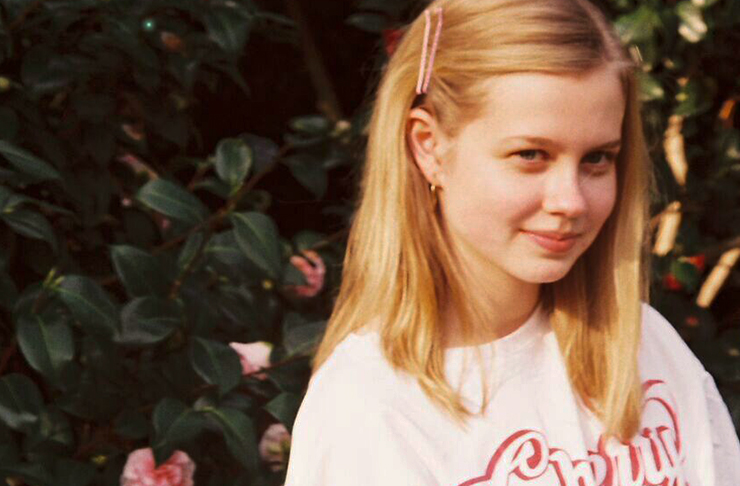 Rice has already worked with Aussie legends like Russell Crowe and Nicole Kidman, but that's not all; the ensemble of Ladies in Black is a veritable line-up of treasured Australian actors.
"Working with a cast like that, I mean, it was just magical".
Ladies in Black makes the second strongly female-led film Rice has starred in, the first being Sofia Coppola's The Beguiled with Elle Fanning and Kirsten Dunst. She describes them as being similarly "fantastic" experiences.
"I was, of course, intimidated coming into it — was the youngest there, I felt a lot of pressure, I was kind of worried — but all of those women are so incredibly talented and really made the film special for me."
"They both have these amazing ensemble casts and stories that intertwine [in] such interesting ways… I feel so lucky that I was a part of both of those films becauseI'm really proud of them."
Rice has turned out two or three films every year for the last three years (not to mention all the TV before that), so with filming, award shows and the HSC done, it's time for a break… to binge Riverdale with her best friend, of course.
"It's our show that we watch together and since I've been away — they've been the best — they haven't watched it without me," she beams, "that's a keeper of a friend."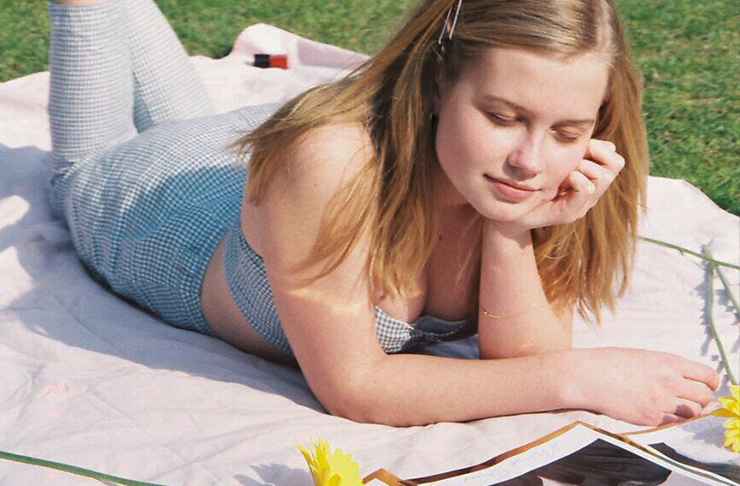 When the subject turns to books, Rice switches gears from the (arguably) ridiculous to the sublime.
"I've been on a massive binge of Jane Austen and Virginia Woolf," she states matter-of-factly.
"I just read Lady Susan. It's an epistolary novel - is that the right word?" — it is.
"It was fantastic."
When she talks of Virginia Woolf, the foundations on which Rice is building her burgeoning career suddenly become very clear. She is all careful consideration, self-awareness, and determination.
"I studied A Room of One's Own in literature class… and look, I'm going to be honest, the first time that I read that I didn't understand any of it, and the first time I read The Waves I hardly understood any of that — it takes me a few readings to really get it… but hopefully, if I reread it once I'm older, and if I read more of her works, I'll understand it," she pauses, "But I do love her."
If your keen to binge a little more, here's everything you should be watching, reading and listening to.
Ladies in Black is out now on Blu-Ray, DVD and Digital.
Image credit: Steph Reid