Brika in Northbridge is undoubtedly one of my favourite restaurants in Perth. That saganaki. That slow cooked lamb. That spanakopita. I would go on, but thinking about it all is making me too hungry.
I could go back to this Greek restaurant weekly and be happy ordering the same thing again and again, so I was a little nervous when I heard the menu was getting a makeover! But never fear—the saganaki, slow cooked lamb and, of course, the spanakopita are all still there. Phew.
In case you're not aware, saganaki is like grilled halloumi on crack. It's technically grilled kefalograviera, but no need to try and pronounce that, just order plenty, squeeze over some lemon and eat it as quickly as you can!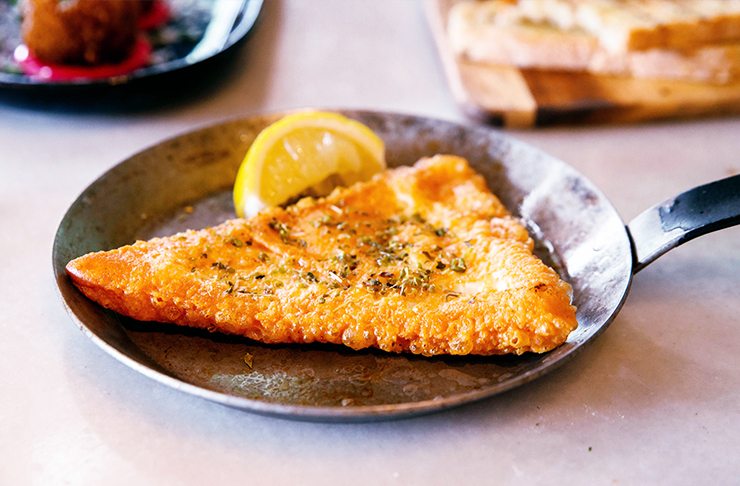 While you're on entrees, you'll also want to try the spanakopita and the new piperies yemisto—stuffed capsicum filled with rice, mushrooms, pine nuts and all sorts of delightful flavours. And of course, you'd be foolish not to get some dips and soft, fluffy pita. The hummus is a given, but the melitzanosalata (smoked eggplant dip) is also worth a try!
Your next decision is around the salads. Trust me when I say don't skip these. Get the roasted beetroot with halloumi, because no, you have not had enough cheese yet. The mushroom krassata with all sorts of mushies and kefalograviera (that magical cheese that turns into saganaki) chips should also be on your table, as should the patates—unquestionably some of the best fried potatoes in Perth.
When it comes to mains, mussel fans will be pleased to know that mussel saganaki has been added to the menu. Served with toasted bread and loads of feta, they're a bit like chilli mussels, but way better. If you're up for more seafood, the prawn saganaki and the octopus are also delish, but just make sure you save some room for all the delicious meat!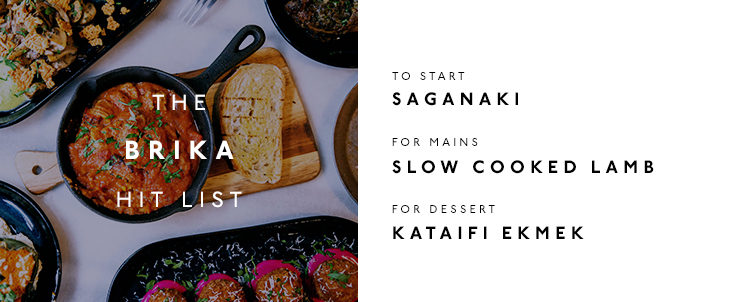 The slow cooked lamb is a must—you absolutely cannot walk out of Brika without ordering it. Apart from that, you should give the soutzoukakia—spicy keftes—and the pork krokets which come with halloumi AND kefalograviera a go. There's also a pork belly dish which sounds pretty tempting.
Now that you've eaten about 76 servings of cheese, it's time to decide if you want dessert. While your head might say no, your heart will say yes. Listen to your heart. Unfortunately, there is no cheesecake on the menu, but the kataifi ekmek is the bomb.com. For those of you playing at home, kataifi is not too dissimilar from baklava, and this cake is basically kataifi dough topped with custard, honey syrup, pistachio and sour cherry. Yum. If you, like me, cannot go past a chocolate dessert, the sokolata sandwich with chocolate mousse, kataifi and ouzo ice-cream will just about knock your socks off.
Whether you go in the dead of winter and cosy up inside or you head here in summer and soak up the sun at the outdoor tables, just make sure you go with a group so you can fit all that food in!

Image credit: Nancy Hanna