We're just days away from street art festival Can't Do Tomorrow kicking off at The Facility in Kensington. And with the array of amazing artists at the festival, you'd be mad not to take advantage of the $25 entry price. An absolute steal.
One of the artists taking centre stage at Can't Do Tomorrow is Mysterious Al. UK-born, but living in Melbourne, Al is known the world over for his colourful work and gained fame in the mid-2000s creating wall paintings, paste-ups and illegal street installations as part of London's Finders Keepers Crew.
We caught up with Mysterious Al ahead of Can't Do Tomorrow to see what he's working on.
What interested you most about taking part in Can't Do Tomorrow?
The space, the space, and the space. It's incredible. Vast.
As we walked around it the other artists were all talking about their arty ideas, but all I could think about was doing a rave in there...
Tell us about what you're doing at can't Do Tomorrow
Can't Do Tomorrow gave me a great space and honestly said: 'Whatever you want to do, we can make it happen'.
I kept asking for things and they just kept saying 'yes'. I bet they regret that now. It was a great opportunity for me to do something truly immersive that people can get involved in and have fun with.
Put it this way: My installation is not what it seems. Look closely. There's always something behind a mask.
how does it differ from what people might have seen at your last show, 'Blinking Into The Sunlight'
I have a long history of putting on shows in non-gallery spaces. 'Blinking Into The Sunlight' was done illegally and by the literal skin of my behind.
I have permission this time and there's very little chance of everything getting shut down, so I've had a chance to go one louder; literally.
Where Do You Think Melbourne's Street Art Scene Sits On A World Scale
I really think that there's no better city for street-art in the world. Normal people like street-art here. They commission artists to paint the sides of their houses! It's part of Melbourne's fabric.
The two major shows at the NGV are by NYC graffiti legends and you have artists like Rone pushing the boundaries of what a show can be. He's setting the benchmark for the rest of us, so we all need to step up. Healthy competition is fantastic and the community of artists here is world-class.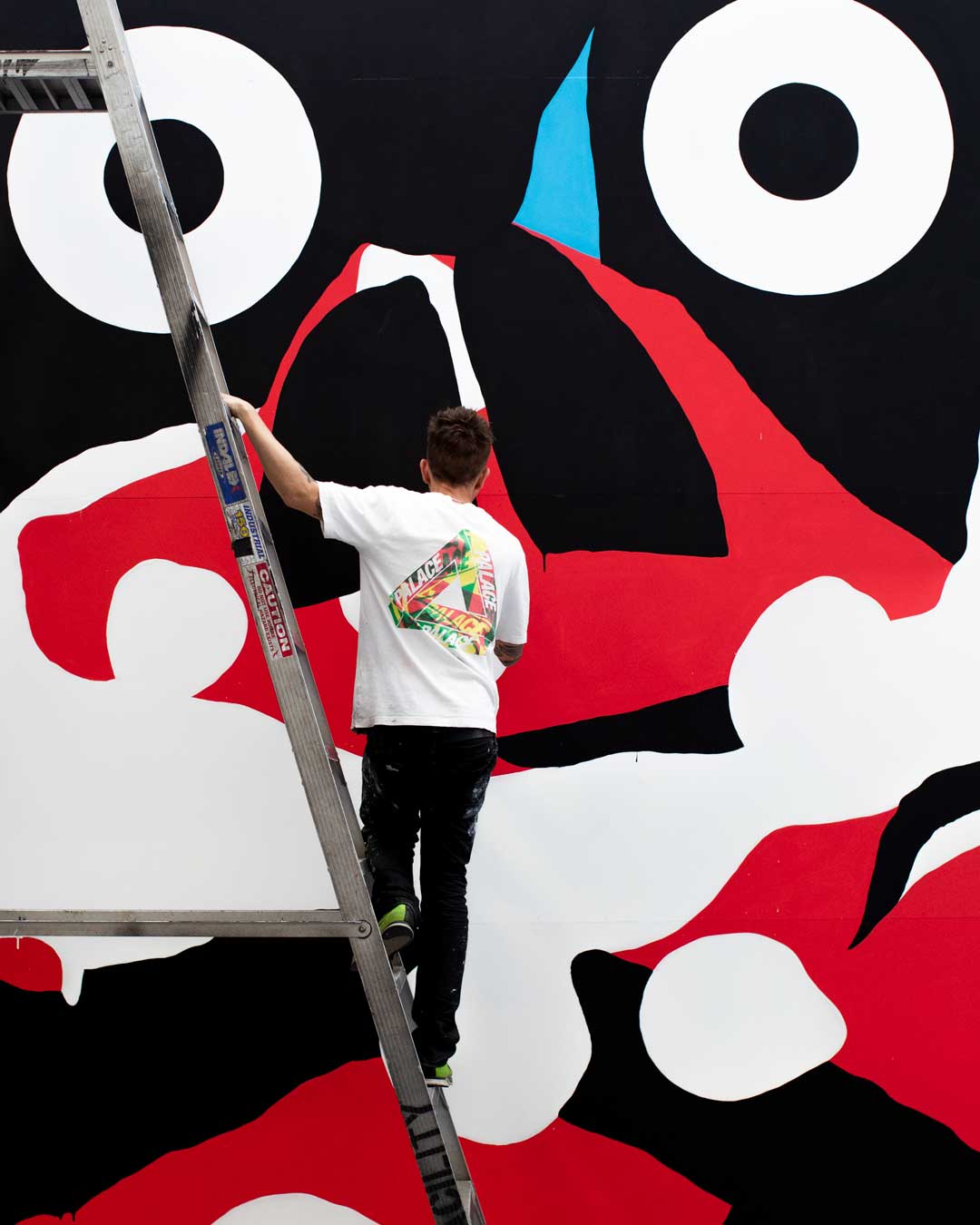 Image credit: Shannyn Higgins
How do you think Can't Do Tomorrow will benefit Melbourne's street art scene?
They're giving local artists a chance to exhibit in an incredible space, and giving artists like me a chance to do something that is outside of my regular practice.
It's an amazing opportunity for artists and art-lovers alike... And there are plenty of both in Melbourne so it should be massive.
What's next for you? That's if You Can Talk About It
I just checked and I'm not allowed to say....but the first half of this year is looking huge for me.
I have a big project happening in April, and an absolutely monumental thing happening in June. I can't say much more now but keep an eye on my Instagram because you really don't want to miss this one.
The Details
What: Can't Do Tomorrow
When: Thursday 20 February to Sunday 29 February
Where: The Facility, 12 Elizabeth Street, Kensington
For more information, head to cantdotomorrow.com.
Find out everything you need to know about Can't Do Tomorrow here.
Header image: Les Hallack