Whisky lovers, you may or may not be aware that World Whisky Day is fast approaching. And look—if you're anything like us, you'll have had plans to celebrate in place since last year, but if not, don't worry: you can celebrate by showing some TLC to your whisky collection with these hacks.
And if you're totally new to this whole whisky thing, don't worry because these hacks are the perfect way to dip your toe into the whisky world.
PS—we've teamed up with Liquorland to bring you these hacks because whisky is pretty much their 24/7, so they know their sh*t. See for yourself here.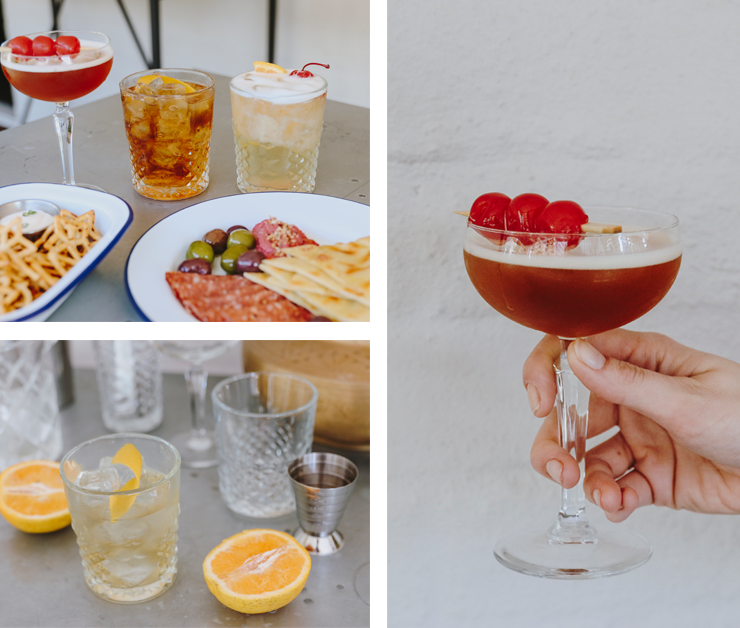 #1 Your Glass Can Change The Taste
If you drink your whisky…neat
While it's easy to pick your glassware based on aesthetics (or price, LBH), changing up the glass you serve your tipple in can have a huge impact on your drink's profile. Next time you're craving a neat whisky, serve it in a compact glass designed especially for whisky and notice how the aroma is diffused and the scent is transformed into being warm and toasty. It's the best way to drink your whisky just as the distiller intended.
#2 Adding Ice Is A Game Changer
If you drink your whisky…with ice
Hands up if you've ever been personally victimised for drinking your whisky with ice?! Well, surprise, haters—adding ice to your whisky actually allows you to change the flavour of the whisky! For real. If you're a newbie, adding ice to your whisky is a very "yolo" approach, and is perfect for you as you learn how you best like your whisky, so play around with the amount of ice until it's just right!
#3 Don't Mess With The Classics
If you drink your whisky…in a cocktail
If you're one of those peeps who can totally get behind a whisky cocktail but aren't so sure about drinking it straight, don't sweat it: world whisky day is for you, too! The Old Fashioned is over 200 years old, so why mess with a classic! It's the perfect way to dip your toe into the whisky pool, and the perfect treat if you're normally a neat whisky drinker.
#4 Adding Water Creates A Smoky Flavour
If you drink your whisky...without any rules
If you're an absolute whisky pro, chances are you're all over this one. If you're not—prepare to have your mind blown! When you add water to whisky, you're actually separating the molecules which works to highlight the smokiness of the drink. Real life scientists say that the molecules responsible for the taste (ethanol and guaiacol) stick together, but when they're separated by water the guaiacol is able to release that smoky smell and taste. Much science, very yum.
Feeling like a whisky right about now? LiquorLand have got the supplies to help you celebrate right here.
Editor's note: this article was produced in partnership with Liquorland. Thank you for supporting the partners who make The Urban List possible. Click here to read our editorial policy.
Image credit: Grace Elizabeth for The Urban List, at Little Big House Brisbane.