If Tiny's and Mary Street Bakery are anything to go by, Panama Social—Perth's newest Central and South American influenced restaurant and bar—is going to be a hit.
Taking over what was Cyril Mason's (and Hans Cafe before that) on the corner of William and Francis Streets in Northbridge, Panama Social promises "a flurry of flashbacks and neo-tropical dreams" and is set to open on 28 December.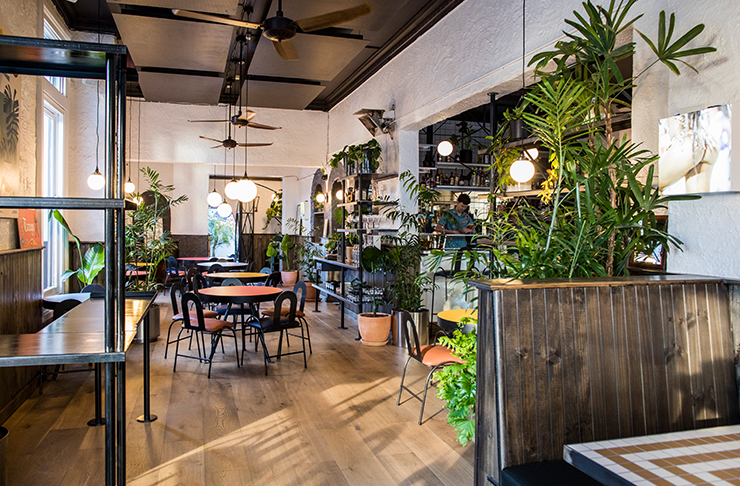 We'll all be having flashbacks to the 90s and early 00s because Panama Social promises to bring back the Midori Illusion; word on the street is 300 Midori shakers are on their way to the Northbridge digs as we type.
The Central and South American-style cuisine is the genius of head chef Chris Howard, while the cocktails have been thought up by Tom Kearney (of Mechanics Institue and Dominion League fame) and you can expect plenty of rum, tequila and pisco on the menu.
But as much as we're digging the menu, the space itself is reason enough to visit. Filled with bright pops of colour, murals from Luke O'Donohue of Overtime Designs, bespoke furniture from Remington Matters and a truckload of plants thanks to Little Green Scene, the boys are hoping their customers will discover something new every time they visit.
To stay up to date on everything Panama Social, give their Facebook page a follow.
Perth's already promising some incredible new openings in 2019, but before you get your head around those be sure to check the best new openings of 2018 off your list.
Image credit: Danika Zuks