God damn we love our job sometimes.
So there's this thing happening on Sunday 4 March. There's no real way to describe it so we're just going to come straight out: hundreds of people are heading to the Perth cactus (you know the one—the sculpture in Forrest Chase) to gather and say 'Wow!' like Owen Wilson. That's it. That's exactly what's happening.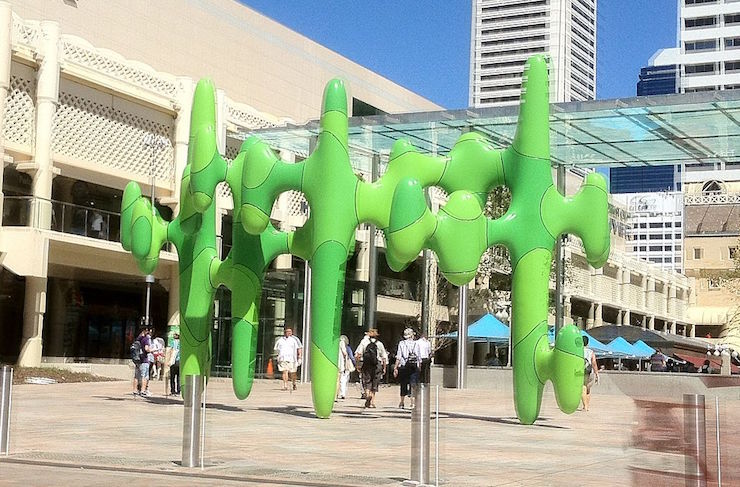 See it turns out that Owen Wilson (of Zoolander & Wedding Crashers fame) says 'Wow!' in his movies...a lot. And there's a group of people that want to celebrate that fact. If you'd like to brush up, here's a short compilation of the many times Owen Wilson has said 'Wow!'
Now the big question: how exactly do you 'Wow!' like Owen Wilson? It has to be said: this guy nails his wows. You're gonna have to capture that sort of child-like falsetto. And there's a slight elongation on the second W. Sometimes he kind of whispers his 'wow', as if he really is overcome by the sheer 'wowness' of the occasion. You can't teach that kind of acting...
Anyway, this thing exists. According to the Facebook event page, over 700 people will be saying 'Wow!' like Owen Wilson thanks to local Perthling Claire Parks who organised the Perth event. That's a lot of wows.
The Details
Where: The Perth Cactus Sculpture, Forrest Place, Perth
When: Sunday 4 March, 12pm
Why: There is no why
For more info, click here
Until then, check out Perth's biggest pub—it opens tomorrow!
Image credit: Midnight In Paris