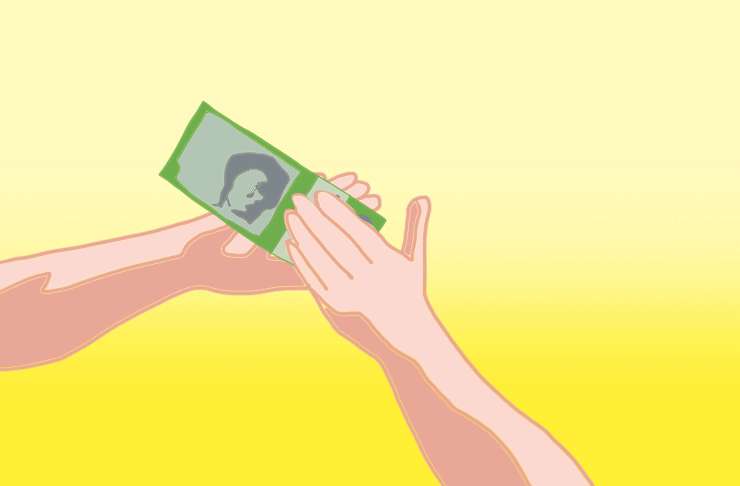 In order to live that #luxe life we so very much enjoy, you really need to have your finances sorted. This might mean selling your parents expensive art online, or chucking your room up on Airbnb (while you sleep at your mate's place). It could also simply mean plugging in your earphones and hitting up one of these mighty easy to understand podcasts about money and the economy (we promise, it's not as boring as you'd think).
Here are the best podcasts to answer all those burning questions—how do I make more money? Why do I have no money? What the hell is bitcoin? You get the idea. Now it's time to get rich.
You Need A Budget (YNAB)
For a simple, straight to the point podcast that will get your entire personal financial situation sorted, YNAB should be your next listen. As you reflect on your totally extra $30 breakfast this morning, the episodes "College students: Stop Spending Your Future Self's Money" and "Sometimes It's Good To Feel Poor" may be just what you (and your bank account) need.
Let's Talk Crypto
You thought you could get through life without following the whole cryptocurrency shebang, right? Think again guys. ICYMI, cryptocurrency is digital currency that's designed to be anonymous and secure, and bitcoins are a type of digital currency that currently has a booming exchange rate, making them super valuable and super important in the current and future economy. This podcast is for beginners (definitely us) and goes into detail about the what, the why and the how of cryptocurrency, including mining (no machinery needed), investing and exchanges.
The Tim Ferris Show
Every podcast on The Tim Ferris Show breaks down what super successful business people do in their day to day life, how they got here and the tips and tricks that work for them. We're talking people like Tony Robbins, Arnold Schwarzenegger and Jamie Foxx, AKA the real deals. Each episode doesn't necessarily teach you about money, rather shows you how things like meditation, creativity, tips n' tricks, and trends eventually lead to success in business, (and hopefully those big cash dollars).
Side Hustle Nation
Now this is for anyone keen to (finally) start their own business and make some coin. Side Hustle Nation provides tips and strategies derived from successful business owners and entrepreneurs that can totally help you and your current (or future) business. The podcast covers everything from Instagram marketing, common website mistakes, even what to do when your business venture fail.
Money Girl
For many of us, we're kind of just starting out in this big, scary world of how-to adult. Money Girl is the ultimate podcast for anyone freaked out by tax, insurance, credit and retirement (the stuff a lot of us know but don't really know, you know?).
Freakonomics Radio
The Freakonomics podcast skip over the how-to get rich business, and instead focuses on legit interesting economic and life issues. Most episodes range from 30 – 45 minutes, so they're perfect pre or post work. It's almost guaranteed you will learn something from the episodes with topics like kids learning price theory from a Chuck E. Cheese, and what the life of multi-billionaire Warren Buffett's son is like.
Martinis And Your Money
The fact that the host of this podcast, Shannon McLay, sips on a martini every single show while discussing finance and money totally has us hooked. Martinis and Your Money explores all things to do with personal finance—so if you're struggling to save, or just straight up don't understand a lot of money stuff, this podcast is the answer to all them problems.
Head here for the best podcasts when you're feeling crappy.
Design credit: Gabrielle Stjernqvist