With the countless new spots opening up on the daily and all of the incredible events thrown our way, Perth certainly has our wallets feeling a little lighter these days.
Thankfully, the crew from the Town of Victoria Park have put their noggins together and come up with a plan to save us some cold hard cash while we're out to have a good time. It's called Eat, Ride n Enjoy and a whole bunch of businesses have jumped on board to give you delicious eats and drinks for less.
So, next time you're headed out to Optus Stadium for the footy (or a show) head to Vic Park before or after the action unfolds and hand over your ticket to any participating business to score a deal.
Neho Asian Tapas
Whether you order the goreng cauliflower, chilli tamarind fish or rendang short ribs the legendary crew at Neho Asian Tapas will throw a 15% off discount your way (with a value up to $40). If you've got a bit of time until bounce down you should definitely indulge in one of their desserts, we love the pandacotta—pandan-infused pannacotta, salted coconut crumble and lime coconut granita.
Peace'za
Vegans rejoice, there's a dinner deal for you too! Peace'za is handing out a free side with any pizza purchased, including their tasty chicken-free nuggets, chips, crispy bites or garlic focaccia. Did we mention they're also doing a vegan cheese-stuffed crust now? Run, don't walk!
The Sparrow's Nest
Headed to a midday game? The Sparrow's Nest has brunch covered and they'll give you 20% off too! If you're a coffee lover, be sure to try their crèma brulee, a shot of espresso topped with a torched sugar foam. That's sure to fire you up for some footy action.
Broken Hill Hotel
Pre and post-game pub action is a must and the Broken Hill Hotel are onto a good thing with their $15 pizza and pint offer. Add some spiced potato wedges to your order and try not to drop any sour cream on your guernsey.
Harvest Espresso
Harvest Espresso are offering Optus Stadium goers a free regular-sized hot drink with any main meal and we're about to go and buy all of the tickets because their coffees are so-dang-good. We have love-heart-eyes for their French toast, served with banana, raspberries, macadamia granola, butterscotch sauce and crème fraiche—now that's some fancy AF pre-gram fuel.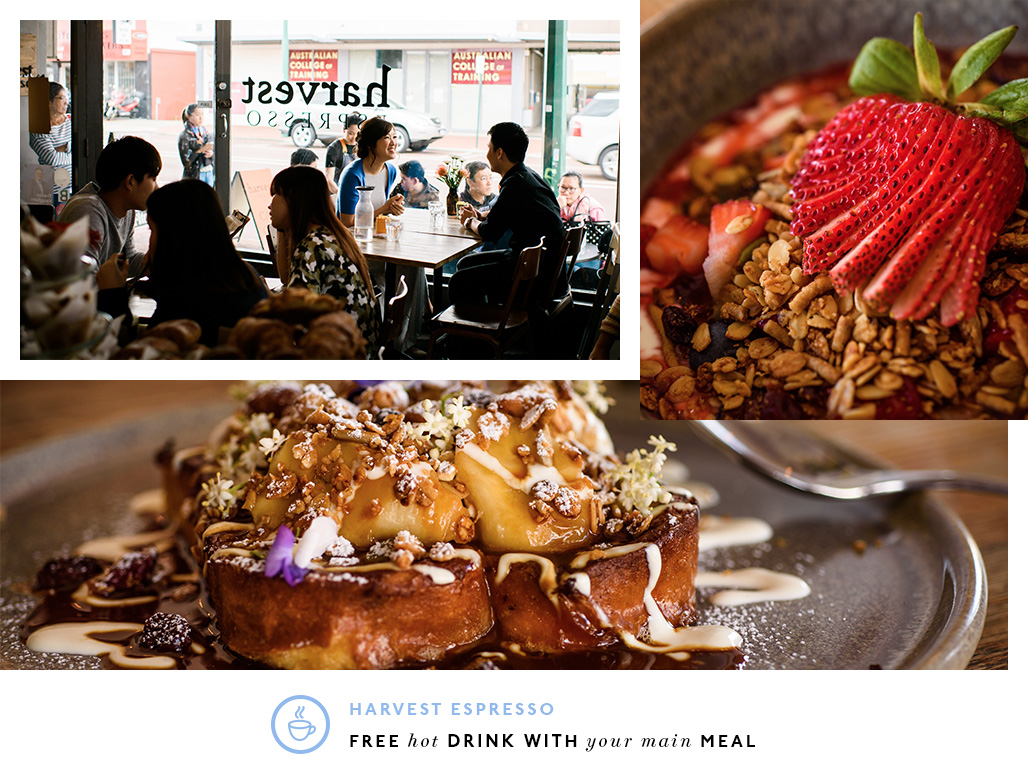 Decanter
If your footy membership has sent you broke Decanter is the remedy to the oval-ball-shaped hole in your stomach. End those hunger pangs with their $1 wings and see if a mate can shout you a drink.
Loving Hut
Whether you need to drown your sorrows or celebrate, Loving Hut have you covered with plenty of good-for-you sweet treats and they're sweetening the deal even more with 15% off the bill. Vegan doughnuts, scrolls, cheesecakes and caramel slice—come one, come all!
Kuza Urban Japanese
Craving Japanese? Well, we've got good news for you! Kuza is offering 15% off the bill for Optus Stadium ticket holders. That means you can order an extra round of gyoza.
Balmoral Hotel
$8 pints is about all you need to hear when you're headed to or from a footy game. Catch this awesome deal at the Balmoral Hotel who'll be keeping things fresh with a rotating selection of specials each month.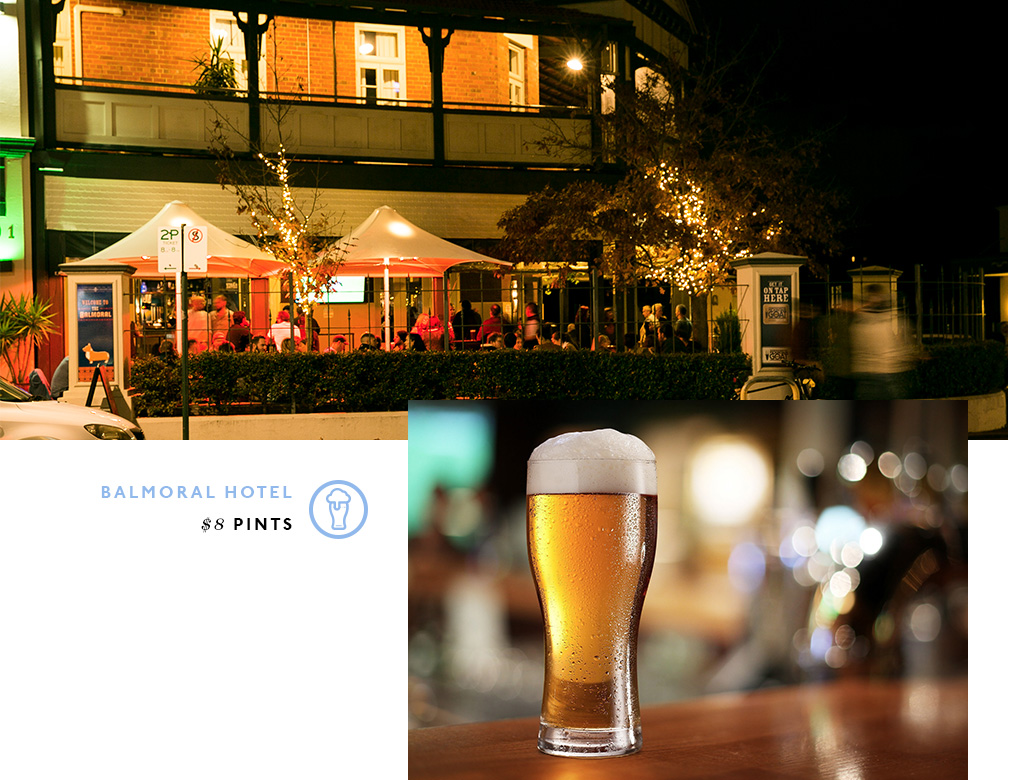 La Belle Sweets
Is your bestie making you tag along to the footy? Promise to barrack for their team if they take you to La Belle Sweets beforehand. Buy one pastry and you'll get one free, so everybody wins (and hopefully their team too).
Dutch Trading Co
It's all about beer at Dutch Trading Co which suits us perfectly and they're offering footy-goers their delish house beef burger, fries and a beer for the very reasonable price of $25. Cheers to that!
Theo & Co
We love Theo & Co pizzas for their ingenuity (chicken fettuccine pizza, come on!) and we're happy to report that if you buy any two pizzas on your way to the Stadium you'll get a free garlic bread (or cheesy garlic bread). It'd be rude not to top it all off with a dessert pizza…
For more participating venues, click here.
Image credit: Nancy Hanna, Louise Coghill and Elle Borgward
Editor's note: this article was produced in partnership with the Town of Victoria Park. For more information on our editorial policy please click here.