When was the last time you exercised for the pure fun of it? If the answer was more than a week ago, you're doing life wrong.
Adrenaline Vault has arrived in Perth to shake up your fitness routine. Perth's largest bouldering gym, workouts at Adrenaline Vault are the antithesis of boring.
First of all, there's no time limit (outside Adrenaline Vault's hours of operation), so you can work out for 30 minutes or two hours—it's up to you! Secondly, there's no set routine, you just pick the level of difficulty that matches your current strength level and follow the colourful boulders up, out and over the walls. And thirdly, it's as much of a workout for your mind as it is for your legs, abs, arms and butt, as you figure out the best way to get to the top of the boulders before climbing down again—win-win!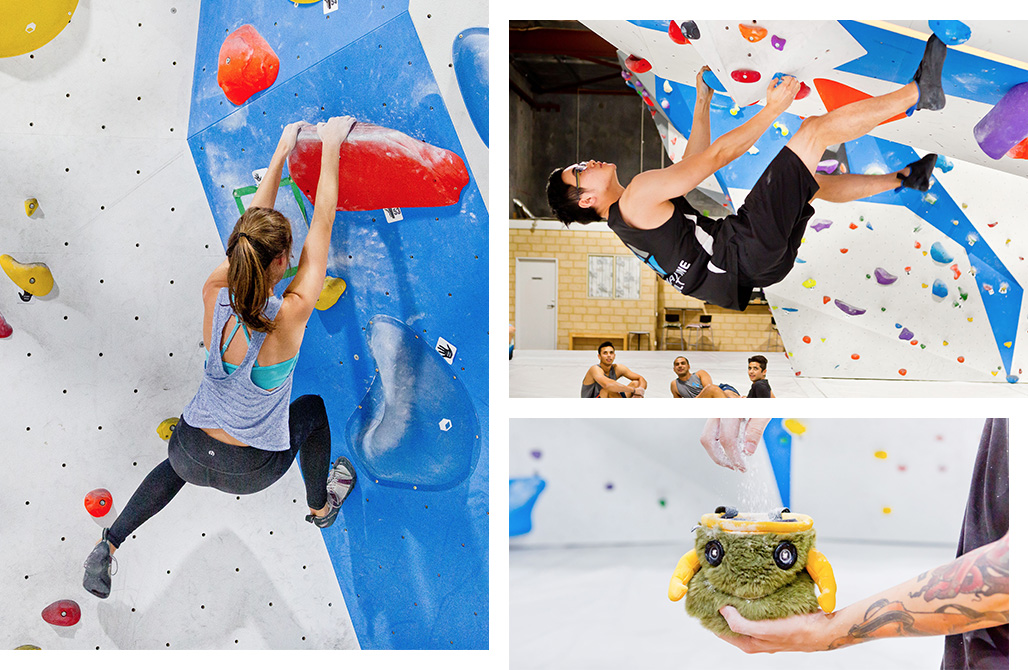 But what is bouldering, you ask? Well, it's basically rock climbing without the annoying ropes and harnesses. Plus, you don't have to bring along a buddy for the sole purpose of spotting you. That's not to say you shouldn't bring a buddy though, it just means the both of you can race each other up the wall at the same time for maximum fun and competitiveness.
We're not going to lie though, bouldering isn't an easy workout, but when is any workout that effectively targets almost every single muscle in your body? And your strength builds pretty quickly—we're told after about three months of frequent bouldering you should be ready to hang out upside down.
Adrenaline Vault also runs yoga, climbing mobility, core and boxing classes to keep you in tip-top shape for bouldering, and there's a masseuse on site to help work out any climbing kinks you may encounter along the way. Safe to say you can say goodbye to your fitness routine of the past? We think so!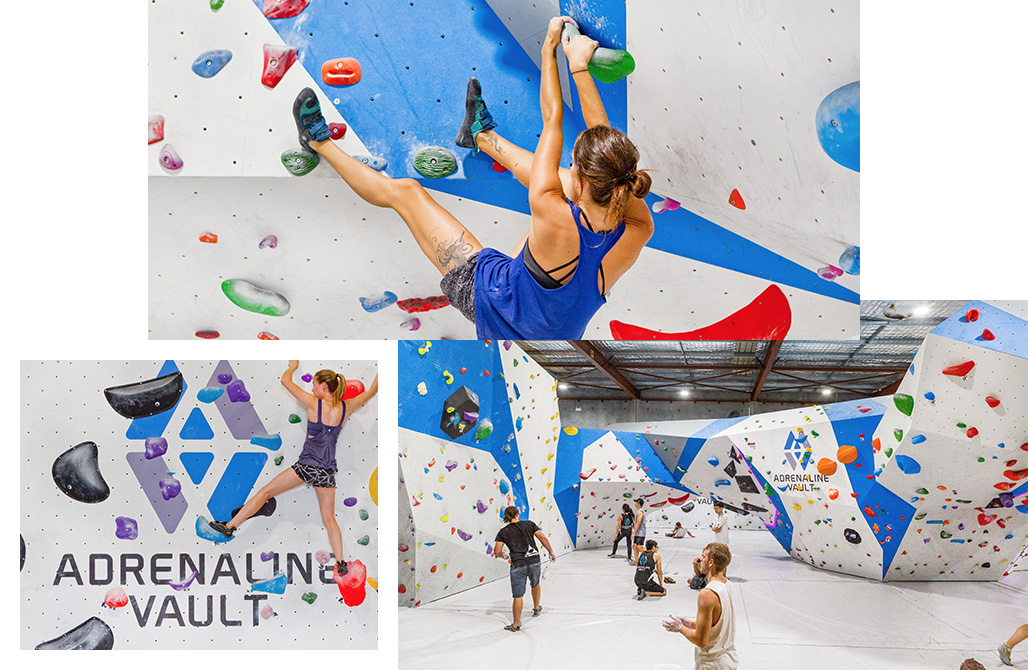 For Adrenaline Vault's opening hours, membership details and more, click here.
Image credit: Emma Bryant
Editor's note: This article is proudly sponsored by Adrenaline Vault and endorsed by The Urban List. Thank you for supporting the sponsors who make The Urban List possible. Click here for more information on our editorial policy.