There's no shortage of bars in Sydney, with a bounty of new openings and old-time favourites, you could drink at a new spot every week and not have left Surry Hills. But occasionally you'll find yourself somewhere unique. A place where sickly sweet cosmos and Midori splices have been swapped for more adventurous, more exciting concoctions.

We're talking about Hinky Dinks. For those of you who don't know, this Darlinghurst watering hole may be decked out as a retro 50s milk bar, but the cocktails are anything but old-fashioned (see what we did there?).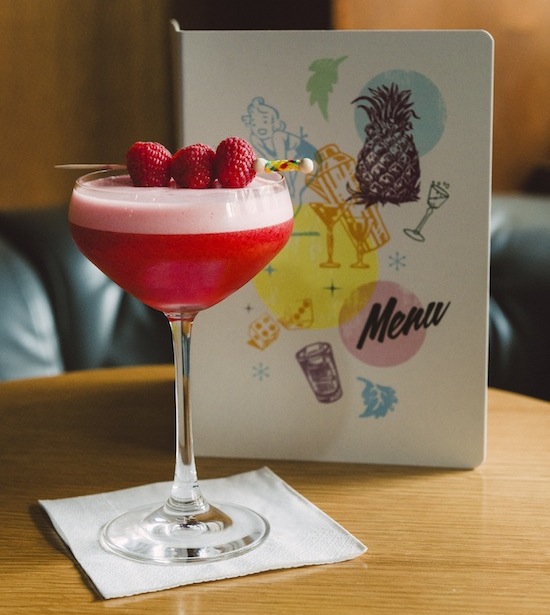 These passionate bartenders are shaking things up and pushing the sugarcoated rim of traditional cocktail lists. Take the Popcorn Paloma, created with popcorn-infused tequila, fresh vanilla syrup and sparkling grapefruit soda, or the Pacific Spring Punch of rosehip-infused gin, smashed lemongrass, hibiscus tea, fresh lime and passionfruit. The Hinky Fizz is a must and sees Bombay Sapphire, St. Germain, peach bitters and grapefruit fizz, muddled over house-made strawberry and prosecco sorbet. On the sweeter side, the Frozen Irish Coffee features Jameson's Irish whiskey, fresh espresso, vanilla ice cream and a waffle cone, or go the Banana Hammock of banana-infused Gosling's rum, banana liqueur and chocolate bitters.


Okay, so now you're craving something to soak it all up. No worries, Hinky Dinks has a bunch of tasty offerings. Whet your appetite with the jalapeno croquettes, grilled haloumi and tiki chicken wings before pigging out on the pulled pork burger and chili salt squid tacos. And if that doesn't sound awesome enough, dig into the pineapple fritters with rum and salted caramel sauce or the warm banana and chocolate doughnuts. They'll go down a treat. And talking about treats, Hinky Dinks' Festive Packages are available throughout December and January. What better way to celebrate the silly season?

Yes, this fun and friendly little nook is one of the best bars in Sydney and no doubt destined to become your new local.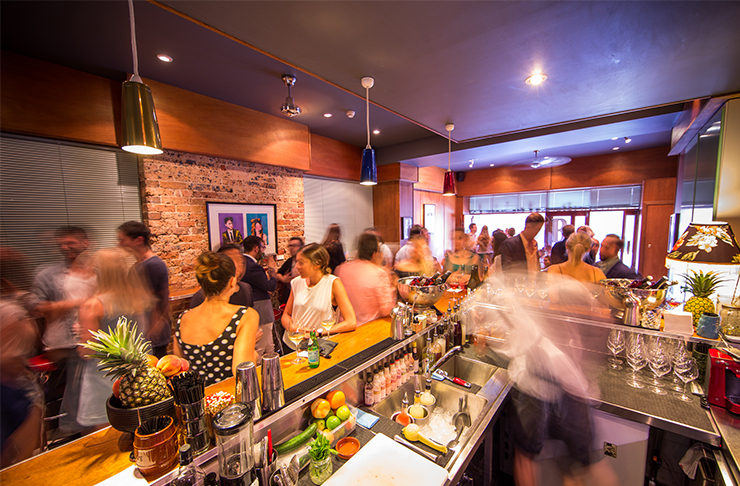 TUL Note: Today's List Love post is proudly sponsored by Hinky Dinks and endorsed by The Urban List. Our sponsored posts will never be a secret — the List Love seal will be stamped on any sponsored material you see on the site. Thank you for supporting the sponsors who make The Urban List possible.

Image credit: Hinky Dinks