If you don't have a fave dog breed, you're lying. That's why you clicked, isn't it?! Whether pugs make your day or you've always believed your spirit animal is an Afghan Hound, we're pretty sure we can still guess exactly where you live. Give it a go!
We've teamed up with Wes Anderson's new film, Isle Of Dogs to bring you this highly-scientific info (you can catch it in cinemas from April 12). In true Wes Anderson style, the film is packed-full of a-list appearances and is full of quirky humour, and is visually stunning AF. Most importantly, it's filled to the brim with adorable doggos.
If you love dogs, check out the trailer below and keep reading to be wowed by our psychic abilities.


Good news: you're loyal AF, and one of the best friends anyone could ever ask for. Just like Spots in Isle Of Dogs, you're pretty much a guard dog for your friends, you know—snatching their phone at 3am when they're trying to call their ex, making sure they pick the gym over UberEats and other general best friend ever duties.

It's not a day with you unless Mean Girls has been quoted 5-10 times and your desk is overflowing thanks to packages from your online shopping addiction. You don't wash your own hair, ever—you pay someone to do that. But you're always up for a good laugh, can meme like no one else, and are always up for cuddles. Like Isle Of Dog's Rex—you're used to a life of luxury and you 100% sleep with max-thread count sheets.

Just like Isle Of Dog's Chief, you're the leader of the pack. You make the plans, not just follow along with them, you're that friend everyone looks to for advice, and you were 100% the first one in your group to get your Ps. Plus, you can DnM like nobody's business.

You're the most lovable one in your friendship group, hands down. You love your Keep Cup and have been waste free for eight months now, thanks for asking. You buy your produce at the local markets, and volunteer your time to at least three charities. You're a big believer in what's on the inside being more valuable than what's on the outside and you're that annoying person who's way too good at waking up early.

You're allergic to dogs, but you love adorable fluffy things so much you just had to have one anyway. You have been considering going vegan for at least six months now, but you just really love a cheeseboard, tbh. Your favourite weekend pastime is a Sunday sesh, and you get weirdly aggressive over games of Uno.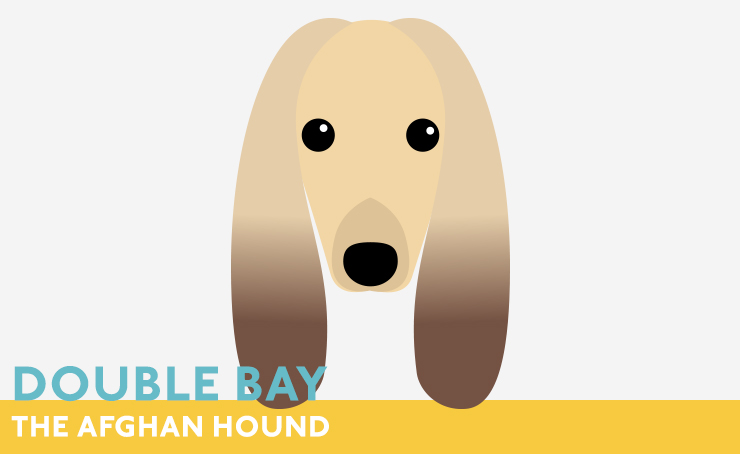 Much like former show dog, Nutmeg, from Isle Of Dogs, you're the princess of your group. You hate public transport, love Camilla and do all of your grocery shopping at an over-priced market. Nothing grinds your gears like people judging you based on your designer garb and nothing deeper.
How did we do?! Catch Isle Of Dogs in cinemas April 12 and find your perfect match in case we missed them here!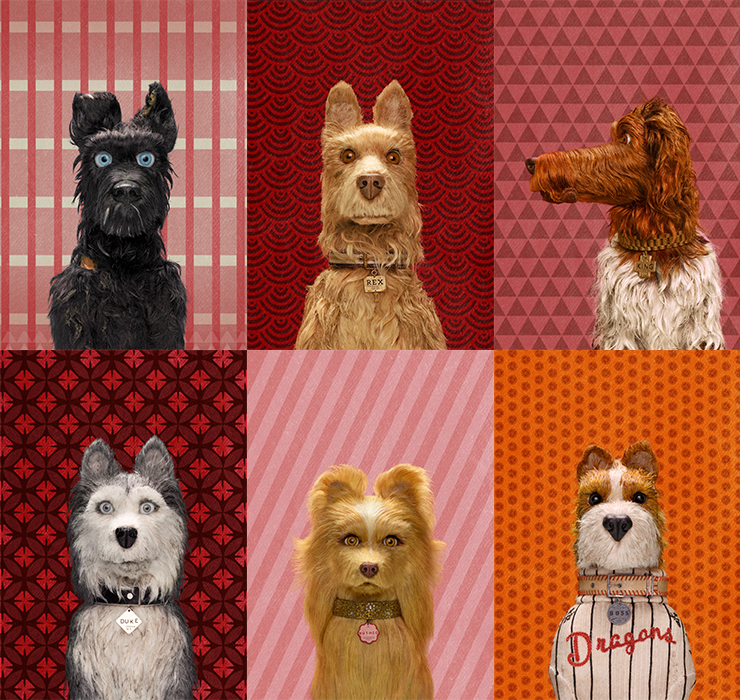 Editor's note: this article was produced in partnership with Isle Of Dogs. Thank you for supporting the sponsors who make The Urban List possible. To read out editorial policy, click here.
Image credit: illustrations by Sarah Law