There's no denying it, winter is upon us, making it more and more tempting to snuggle up with a good movie and a glass of wine than brave the elements. And what's better than a French comedy?!

With these feel good French comedies and romps at hand, there will be no better way of enjoying your evening than kicking your feet up for the night and letting the subtitles roll on by.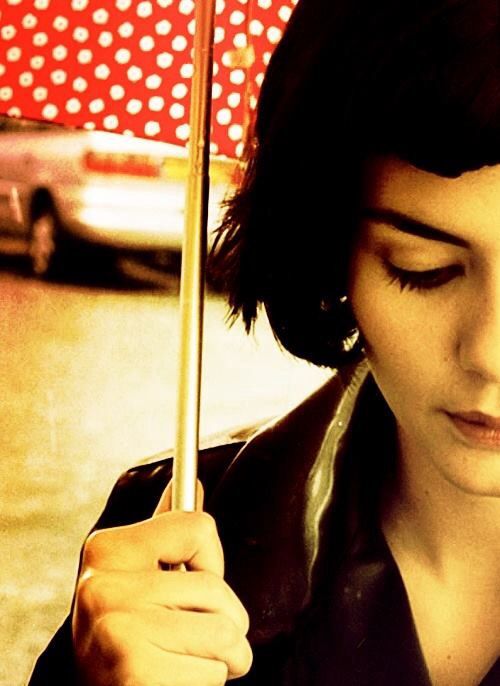 Amélie (2001)
Audrey Tatou stars as the curious and complex character, Amélie. She tries to help herself by helping those around her and eventually discovers love in the process. It's quirky, imaginative and very easy on the eyes. A classic French romcom that has stood the test of time.
The Intouchables (2011)
Don't you just love seeing the words, 'based on a true story' in the credits of a great film? That is just one of the endearing qualities of The Intouchables. Following the story of Philippe, a disabled wealthy businessman and his unlikely helper Driss, it's a hilarious account of friendship, love and loss.
Romantics Anonymous (2010)
Setting the scene with a failing chocolate factory, Jean-Rene and Angelique are introverts who have two main similarities – a passion for chocolate, and social awkwardness. By helping each other, they discover love and the recipe for success. Awkward dating at its finest.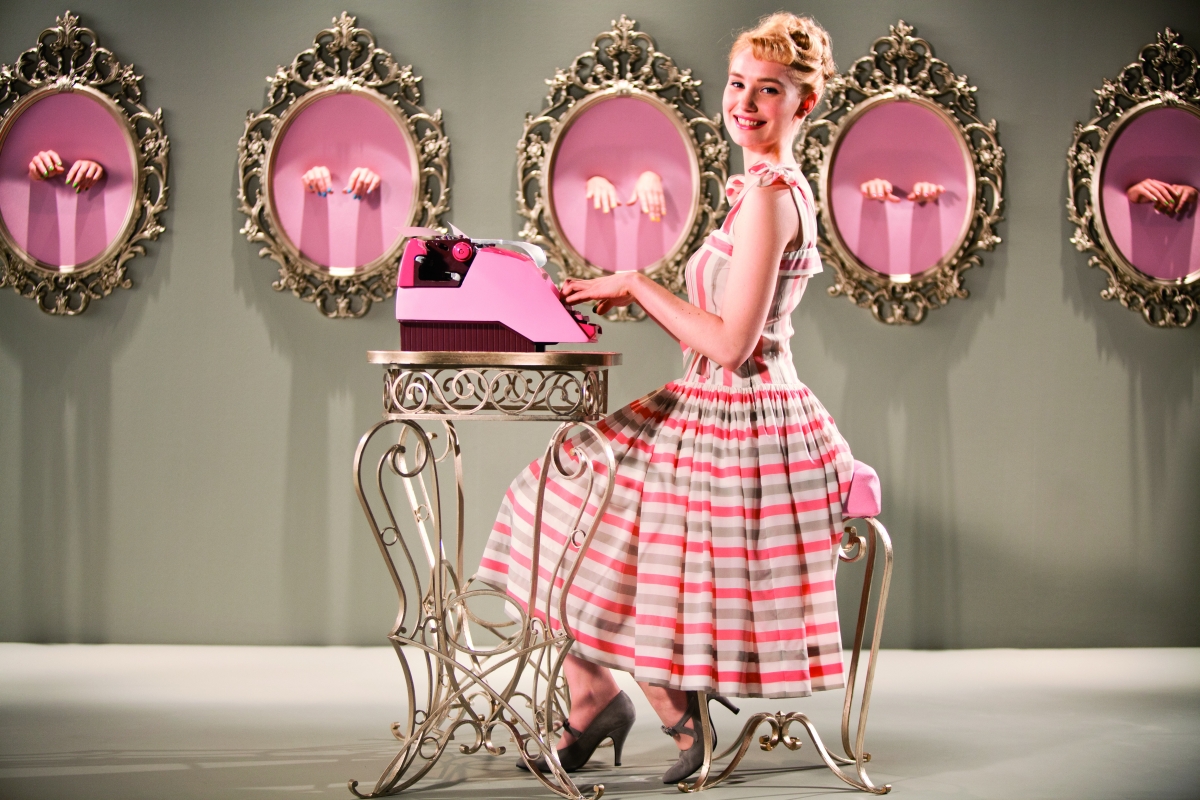 Populaire (2012)

Set in France in the '50s, Populaire follows the story of a young secretary who is coached by her architect boss to take on the ultimate typewriting competition. With beautiful sets and an at times nail-biting narrative, this fab French comedy will guarantee a smile.
The Spanish Apartment (2002)
A straight-laced French exchange student moves into an apartment in Barcelona with six other young complex characters. If you have ever been a young student in a foreign town, this lighthearted film is sure to reach you.
The Women on the 6th Floor (2010)
This is the story of a young Spanish maid, Maria, changing the social norms of an uptight apartment block in Paris in the '60s by breathing life back into its residents and the 6th floor servants' quarters. Fabrice Luchini gives a particularly hilarious performance as straightforward businessman, Jean-Louis.


The Closet (2001)
What do you do when you are threatened with being fired at work? You pretend you are gay, of course. At least that is the answer for Francois Pignon, who rationalises that the company will look homophobic if they fire him. The charade is pretty hilarious and brings out the best and the worst in his colleagues. A side splitting French comedy to watch over and over again.
Diner de Cons (1998)
Adapted from the original play by Verber, Diner de Cons is a story about a group of Parisian corporates who throw an annual dinner party setting a challenge of who can bring the biggest idiot. Things don't go quite to plan, and a friendship is formed.
Moliere (2007)
Moliere produced some of the finest French comedies of his time, and this film recounts the story behind his inspiration. A beautiful romance with a fantastic performance by Romain Duris, Moliere is highly enjoyable.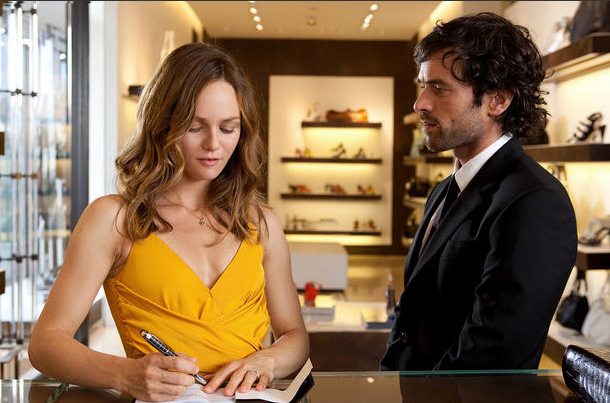 Heartbreaker (2010)
Alex, his sister and brother-in-law specialise in breaking up relationships. When Juliette's (Vanessa Paradis) father asks Alex to break up her relationship with perfect hunk, Jonathan (Andrew Lincoln), the struggle begins. A particular highlight is the dance sequence performed from Dirty Dancing.
The Gilded Cage (2013)
A working class Portuguese family living in Paris discover they have inherited property with a vineyard back in Portugal. Their plans to move home are foiled by the plotting of family, friends and employers who have come to rely on them . This sweet film highlights the values of family and friends, and the warmth of the Portuguese culture.
Les Visiteurs (1993)
Witchcraft transports two medieval noblemen to modern-day France. Comedy ensues as they discover everything for the first time, from toilets to perfume. A great, classic French comedy.
Delicatessan (1991)
Delicatessan takes place in a post-apocalyptic France, where the people are striving for survival. It is largely a character-based film and was particularly celebrated in France. Definitely a fun one to watch on a frosty night.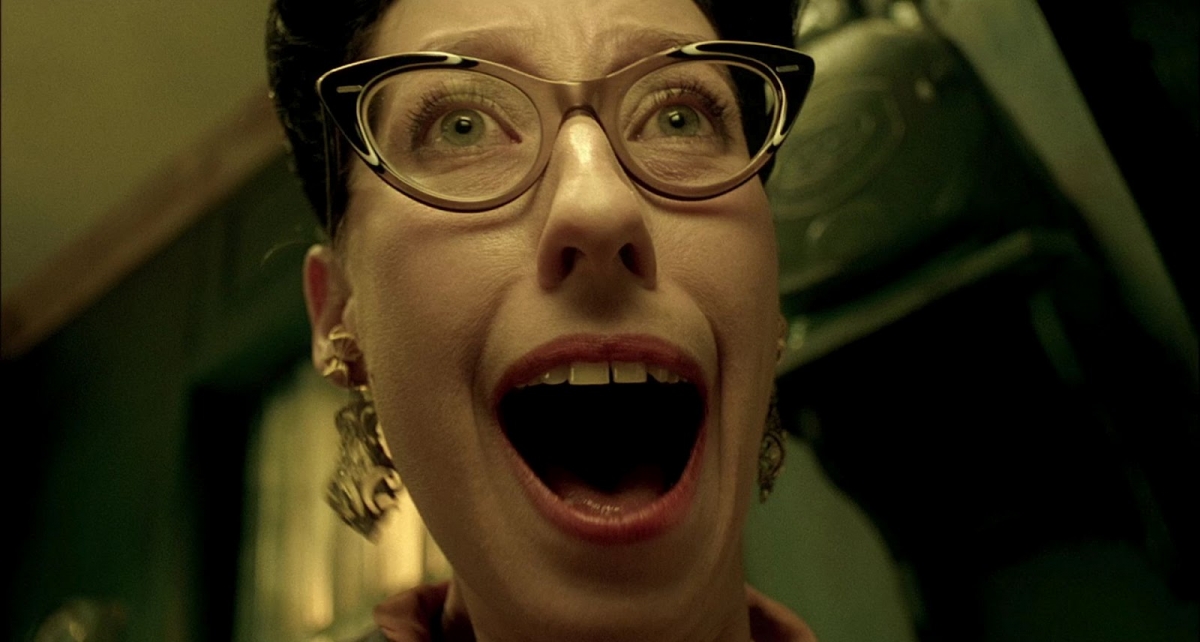 2 Days in Paris (2007)
Marion (Julie Deply) and Jack (Adam Goldberg) spend two days in Paris with Julie's parents. As Jack gets to know Marion's parents and liberal background, he starts to reconsider their relationship. A brilliant look into the flaws in a relationship, with Marion's Dad stealing the show with his embarrassing Dad antics. It is in both French and English, so a good one for those with basic French knowledge.
Le Valet (2006)
After a wealthy politician, Pierre, is snapped by paparazzi leaving a hideaway with his model mistress, Elena, his wife confronts him and threatens to cause mayhem. To keep the harmony, Pierre asks Elena to enter into a fake relationship with an unsuspecting valet driver.

So grab a baguette, some runny cheese and a bottle of Champagne and let the feel good vibes roll with these fab French comedies!




Image Credits: Pinterest, Candid Magazine, Mosaic Movie Connect, Flickfacts.com, Echoes of the Class