If Instagram is good for anything, then surely it is looking at other people's lunch. And there are so many insanely good foodie Instagrams to follow there's no need to waste your time gawking at uninspiring salad sandwiches.
These are the #foodporn worthy Instagrams to follow right now.
(Hot tip: Many of our favourite foodies on Instagram also have drool-inducing food blogs where you can often get your mitts on their amazing recipes. Check them out!)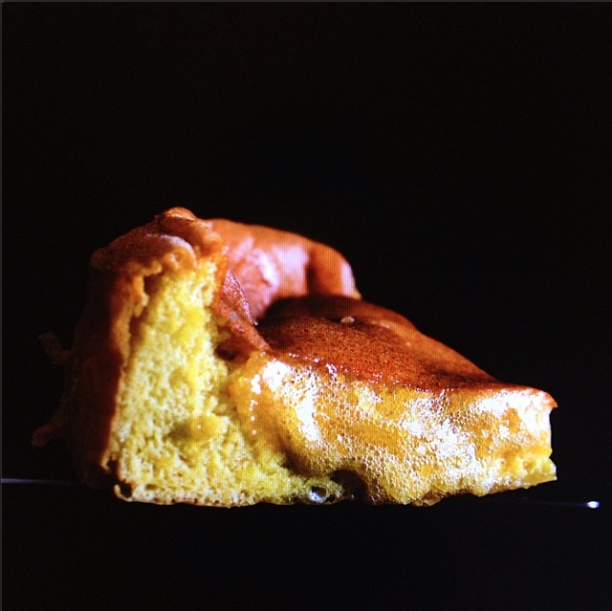 @LadyandPups
Calling itself 'an angry food blog', Lady and Pups is the result of author Mandy's move from New York to Beijing and subsequent mid-life crisis. And, boy, are we glad this lovely lady cracked it and started cooking. This blog and Instagram brings something fresh, and a little bit dark, to the food porn scene — the recipes are sinfully good looking. We dare you to follow this Insta' and not to like pretty much everything. Oh, and there are pics of pups.

@FoodintheAir
'Cause food is better with a backdrop. This travel and food lover's Instagram features some epic scenery to accompany your favourite foodstuffs. Food in the Air is a fun foodie Instagram we highly recommend you follow if pictures of plain old food are a snooze.

@SpoonForkBacon
What do you get when two girls — one a food stylist, one a photographer — get together and make a food blog? Spoon Fork Bacon, that's what! One of our all time favourite foodie Instagrams, featuring original recipes from their blog and snaps of their daily eatings around town, these girls love hot dogs, doughnuts, and are essentially our Instagram spirit animals.

@OhLadyCakes
Vegan food never looked so good. Egg and dairy free delights abound on Oh Lady Cakes, a delightful Denver-based Instagram and food blog.

@MyNewRoots
As the author of what must be one of the most read raw brownie recipes on the whole wide web, nutritionist, blogger, and all round health nut, Sarah will inspire you to eat better with her often raw, always delish recipes. If you're into healthy eating, you'll be into My New Roots.

@TheSugarHit
As the name suggests, this lass is not afraid of sugar! The Sugar Hit Instagram and food blog has some of the most criminally good-looking recipes on the web. (Think jam and custard donuts, deep fried hot cross buns, and vanilla and sour cream waffles.)

@SassyKitchen
Based in Brooklyn, this photographer turned cook and baker specialises in gluten free, homemade recipes. And they're all a little bit sassy. Check out Sassy Kitchen here.

@Sarah_Kieffer
Vanilla Bean Blog's Instagram features minimalist food porn, and adorable kids helping make cute and tasty recipes. This Instagram will make you go 'naw' and 'nom' at the same time.

@IAmAFoodBlog
Celebrating everything that is awesome (and photogenic) about food, I Am A Food Blog has everything we love in a good foodie Instagram. I.e., lots of bacon.

@TheDomesticMan
He's in the navy. He cooks and eats good-looking gluten free and paleo chow. He also wrote a paleo cookbook called The Ancestral Table. As you can imagine, meat features heavily on his 'Gram. The Domestic Man is one to follow if raw meat doesn't freak you out.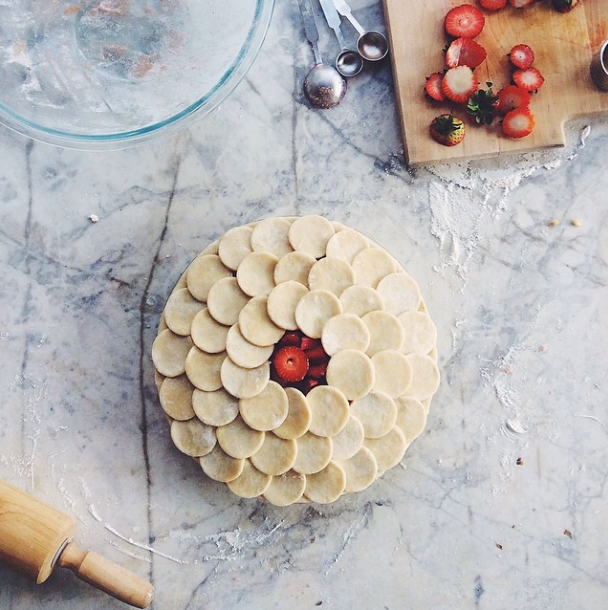 @Princess_Tofu
Part Asian, part Parisian, always vegetarian, Princess Tofu lives in San Fran' and snaps some of the darn sweetest food porn pics you'll come across on Instagram.

@TheBrokenBread
Baker and blogger, The Broken Bread is a celebration of all things carb-y. So, obviously we think it's an Instagram well worth following. You'll find recipes for pastry delights, pumpkin pie, French toast, homemade doughnuts, homemade gelato, pecan pancakes…sorry, we're dribbling. Just check it out!

@PinkDessert
This sugar-coated Instagram may be in French, but luckily the language of sugar highs is universal. Check out Pink Dessert here.

@SternmanRule
The 5 Second Rule is a food blog well worth a read, but if you want the abridged version, cookbook author and food writer Cheryl Sternman's Instagram is worth a gander. Plus, we love anyone who publicly admits to eating off the floor.

@MarthaStewart
Surprise, surprise, Martha's Insti is every homemakers dream. Amid the awesome food picks (all with recipes on her website, of course), there are crafty projects to attmept, how-to videos, Martha posing with her many famous friends (even Lady Gaga's a fan of MS. Who knew?), and loads of pics of cute dogs. This is one foodie Instagram follow you won't regret.

@HappYolks
With beautiful shots coming from the Happy Yolks team's stunning home in Denver, and a focus on whole food and recipes, Happy Yolks is one foodie Instagram that will leave you with a smile on your dial (and probably some crumbs on your chin).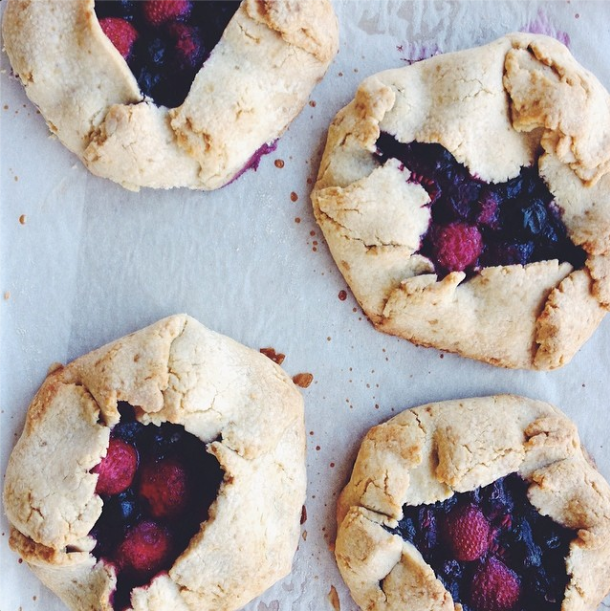 @MyDarlingLemonThyme
She's a former chef, and now an author, photographer, and gluten-free Instagramer living in Perth. My Darling Lemon Thyme's cooking is cozy plus, and she can make a gluten-free dessert like no one on the interwebs.
Image credits: The Sugar Hit, Spoon Fork Bacon