We're pretty proud of our Brisbane fashion heritage (as long as it's cut-off denim shorts with everything, regardless of climate). And it turns out there are a lot of fashion brands that started right here—from quirky boutique designers to world-beating juggernauts (hello, Sass & Bide). And while Melbourne keeps trying to make black-on-black interesting, we're not afraid to actually splash some colour. Yep, Brisbane is matching it with the big guys.
So in the interests of repping the Sunshine State, here are 5 fashion brands that started right here in Brisbane.

Image credit: Phoebe Paradise
Phoebe Paradise
These guys started back in 2014, but popped up in Fortitude Valley (naturally) last year and Brisbane pretty much frothed. What's not to like? Artist Phoebe Sheehy has absolutely nailed the grimy, Australiana pop-branding aesthetic here. Think patterned 90s trend pieces, tops, dresses, bottoms and accessories, all wrapped up in something that looks like Dangerfield on acid. Keep an eye out for their special collab collections too. They're currently teaming up with Sam McKenzie (AKA @ohnosam).

Image credit: Lack Of Colour
Lack Of Colour
Brisbane power couple Tess Corvaia and Robert Tilbury started Lack of Colour back in 2011, and it's become kind of a big deal. Their Insta feed has the most drool-worthy, film-style 70s vibe we've ever seen, and those hats are now worn by bloggers and celebs all over the world. Rosie Huntington-Whiteley, Vanessa Hudgens, Gigi Hadid and Chiara Ferragni are all big fans. If you don't think you're a 'hat person', this brand might convert you. Honestly, a traffic cone would look stylish underneath one of these things.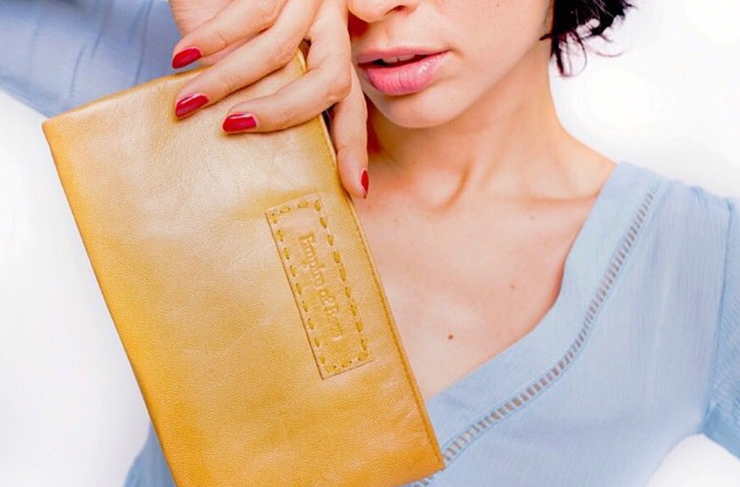 Image credit: Empire Of Bees
Empire Of Bees
Slow-leather brand Empire of Bees was founded by cousins Bridget Weiske and Claire Davies. It's all about ethical clutches, purses, wallets and handbags, made from 100% responsible cow and sheep hide, suede and upcycled fabrics. All the bags are now made in Indonesia by independent leather-type craftsman (who contract with Empire Of Bees directly). Bridget and Claire travel to Indonesia every three months to check on worker conditions and get ideas, too. The brand aims for zero waste from its production line, and nearly all the bags are made on food-pedalled sewing machines. Nice.

Image credit: Black Milk
Black Milk Clothing
Amazing to think that Black Milk Clothing started with owner James Lillis, completely broke, slinging leggings at random Brisbane fashion markets in 2009. He started with $6 and a sewing machine (which he only got by trading his CD player. What a time…) Safe to say, James isn't broke anymore. Black Milk is now a global fashion empire, selling lycra leggings to some of the world's most powerful fashion bloggers and style gurus. A proper Brisbane success story. Make sure to check out their Look Books here.

Image credit: Sass & Bide
Sass & Bide
We couldn't leave out the Big Kahuna, could we? Technically Sass & Bide started with founders Heidi Middleton and Sarah-Jane Clarke selling denim from a stall in Portobello Rd, London. But they're both Brisbane girls, and the brand moved back to Aus after a couple of years. That's when Sass & Bide launched their seasonal, ready-to-wear denim collection—the brand pretty much exploded from there. Sarah Jessica-Parker started wearing them, then Kate Moss…then Beyonce and Nichole Richie. And so on and so on. S&B got so big that Myer bought out the remaining stake in 2013. These days, Middleton has moved on to ethical fashion movement, Artclub.
Want more fashion goss? We've got your covered with the biggest backstage trends at Fashion Week.
Image credit: Hannah Roche