When we heard lululemon's Brisbane outposts were gearing up to welcome a third lululemon Brisbane store in Indooroopilly, understandably, our first thought was the damn fine yoga clothes.
But when we really got to know the lululemon Brisbane gang, we found out they are about so much more than just great active wear.
Free Brisbane community yoga classes, goal setting sessions — to help with business or personal dreams — yoga-fied parties, and connections with all of the best yoga studios and teachers on the Brisbane yoga scene, when you buy something from lululemon, you get much more than yoga gear.
One person who knows that better than most is lululemon Indooroopilly ambassador, Yvette Hall.
After a massive life change when she was 33, Yvette has became totally focused on yoga, and her life has never been the same.
We hit the yoga mat with yoga teacher Yvette to talk backbends, yoga fruit salad, and why the Brisbane's yoga community is one of the country's best.
2 Mins With Yvette Hall, lululemon Indooroopilly ambassador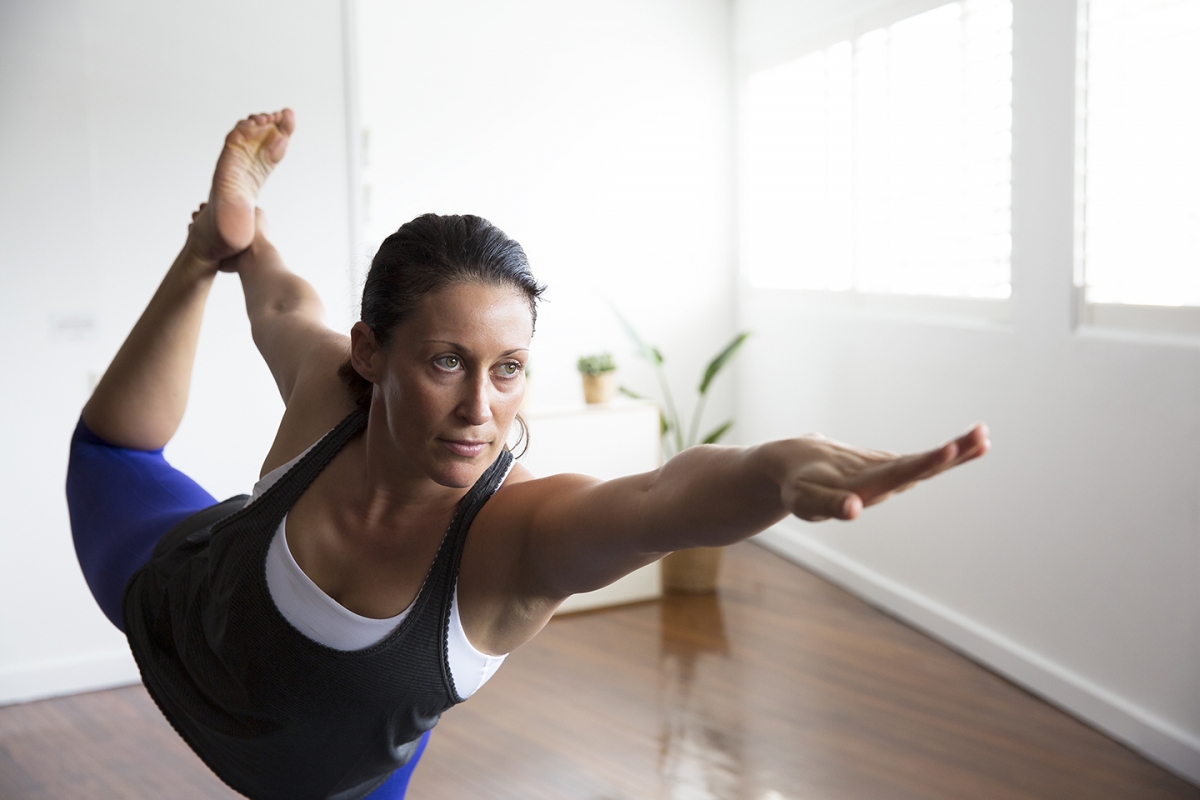 TUL: Tell us about how you found your inner yogi?
YH: I'm still finding my inner yogi, but I certainly had my first glimmer of that inner yogi after my first class in 2008. I quickly felt physically benefits — flexibility, strength, stamina — but it was when I noticed the mental benefits that I think my inner yogi started to shine. The yoga opened a door to a new level of mindfulness, clarity, relaxation and stillness that I had never experienced.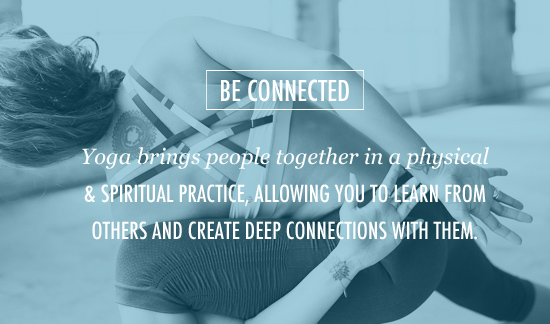 TUL: It sounds like a bit of a cliché, but has yoga actually changed your life?
YH: Well, it literally changed my life by becoming my job. I gave up the corporate life for teaching yoga when I was 33. Yoga has changed my life by showing me that some days are great and some days aren't and being ok with all of them — that's what yoga and life is all about.
Yoga has allowed me to help myself and help others help themselves through connection and community.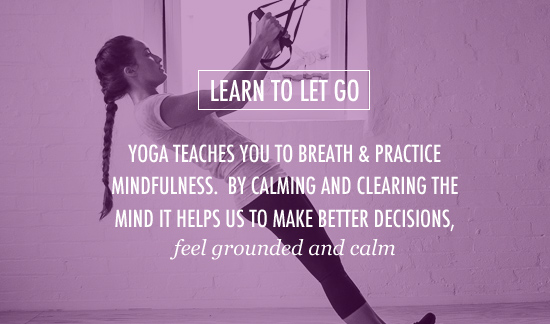 TUL: What's the most profound way that yoga has changed your life?
YH: This is a tough one to talk about, but in my late 20s I was quite sick with severe depression. I had a high level corporate job in Sydney and never nurtured myself after some pretty normal life events and traumas, and depression slowly crippled me. So I moved home to my mum and dad on the Gold Coast, which is where I found hot yoga. It took a few months for me to go to my first class — there was something about the word 'yoga' that left me unconvinced it was for me… But I was wrong. I fell in love with it immediately. The mental benefits of hot yoga had a profound influence on the healing of my mental health. It still does!
TUL: The team at lululemon Brisbane seem like a pretty good group of people? What does it mean to you to be an ambassador?
YH: OMG, I love this crew! lululemon is the most amazing team of high-energy people I've ever come across. As an ambassador for lululemon I get to be involved with their community events. I get to help them spread the word of yoga and community, so when they're putting on a community event (like a yoga class in the middle of a shopping centre… as they do!) I'll be there to help! They also help me loads.
In 2013 I branched out and started hosting Hot Yoga Retreats and the lululemon crew were a huge part of this. They actually were the ones that helped me voice my goal and action it! They know that being a yoga teacher can be isolating and self-doubt can cloud our goals. The lululemon team were my cheer squad to help me believe that I could do it. And they were right! I've now hosted 3 SOLD OUT retreats, with 3 more coming up in 2014. So I feel incredibly lucky to be an ambassador for lululemon — it means a lot to me. Community. Health. Movement. Love. Energy. We believe in all the same stuff!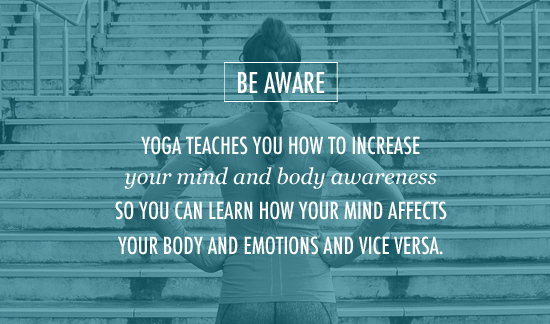 TUL: What's Brisbane's yoga community like?
YH: The Brisbane yoga community here is huge! We have some amazing and very senior teachers, beautiful studios and lots of free community classes here in Brisbane. We have so much variety and experience. There's a Facebook group called "Brisbane Yoga Community" where many of us post our events, retreats and workshops. Or you can always go into any lululemon store and talk to the team — they're usually pretty clued up on what's happening. Or go into your usual studio and ask them about things happening in the yoga world. Brisbane also hosts YogaFest on 12-13 July, which is like a fruit salad of yoga. Two days of all the different yoga styles you can think of. So to get connected, get in touch with someone who would be in the know.
TUL: Obviously characteristics like being limber are important, but what other traits do you think it takes to be a yoga teacher?
YH: Ha — this is a funny one because being limber isn't that easy for me these days; I'm 8 weeks post knee surgery and feel like a beginner again. So I like to think being limber isn't important. I wholeheartedly believe the most important characteristic is energy. When there's energy hopefully then comes connection, and those two elements create a space where students feel cared for and that's the most important part of being a good teacher.
TUL: Can you share your 5 go-to poses that fix everything?
YH: Ha… well one of the main reasons for getting my knee fixed (I had a torn meniscus repaired 8 weeks ago) was so I can enjoy half pigeon again. That's top of my list!
Standing bow in the Bikram series — I love this because it's a great balance between physical and mental endurance. It makes us mentally tough and patient at the same time.
Downward facing dog is a hugely calming pose for me — it makes me really focused on breath. It's a big energy builder for me too.
Camel pose is a big backbend, which isn't a position many of us get into often in our day-to-day lives. Most of us spend a lot of time on laptops, sitting in cars — we forward bend a lot. So this big backbend is a yummy opener for everything at the front side of our body — it can make us feel a tad ill… but it's always worth it!
Dead body pose — it's actually very difficult to stay still — physically and mentally and yet stay completely energetically present. It's easy to slip off to sleep, so this is a very grounding, calming, connecting pose. Most of us like it but it needs to be practiced.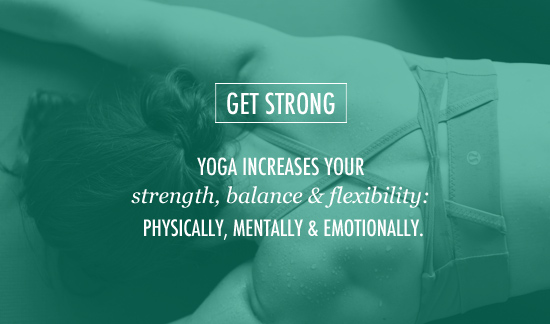 TUL: Why should everyone be doing yoga everyday?
YH: Flexibility or mobility is a key to happiness. Yoga is not about having a great body, or being able to wrap yourself up into a pretzel — it's about movement. Movement that's right for your body. Yoga helps our mental health and our physical health on all levels. We're living longer these days… so don't we want to make sure we're living better too? Yoga works.
TUL: Who inspires you?
YH: Of course there's a host of international teachers that inspire me. Thich Nhat Hanh being pretty high on that list. Australian yoga identities like Duncan Peak from Power Living; Tammy Pascoe from Yoga NRG; and, of course, my boss and the brilliantly crazy, Aaron Tselepy.
But more than them I'm inspired by the overweight lady hiding in the back row. The young men and women so clouded with depression that I feel like I can see it hanging over them as they check in. The lady practicing with MS. The many women rebuilding confidence after breast cancer, the men and women terrified walking in the door for the first time with chronic illnesses. They inspire me.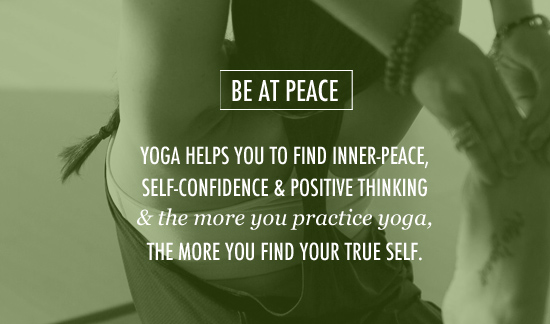 TUL: What music do you like to practice to?
YH: I like music that's not too over powering — but powerful at the same time — if that make sense? I'm a pretty sensitive person, so a great track will have a big impact on my practice. I like it to be uplifting, light, inspiring, powerful. I have a lot from these artists on my iPod: Snatam Kaur, Krishna Das, MC Yogi and Ty Burhoe.

Image Credits: lululemon Australia
TUL Note: Today's List Love post is proudly sponsored by lululemon athletica Indooroopilly and endorsed by The Urban List. Our sponsored posts will never be a secret — the List Love seal will be stamped on any sponsored material you see on the site. Thank you for supporting the sponsors who make The Urban List possible.