Remember the days when a TED (Toohey's Extra Dry, for the uninitiated) was the beer you splashed out on? XXXX just wasn't quite cutting it and you wanted to be a bit fancy in your beer choice . . . and TEDs were your best bet.
No? Just us?
Well, regardless of your beer-drinking history, there's no doubt that the rise in craft and boutique beers has been nothing short of sensational. Over the years, we have seen the craft beer scene explode, and, for us beer snobs, this is very good news indeed.
To help you track down the best bars in Brisbane to get your fancy beer fix, we rounded up our favourite spots that are experts in sourcing (and serving) delicious, interesting beers that deserve to be savoured.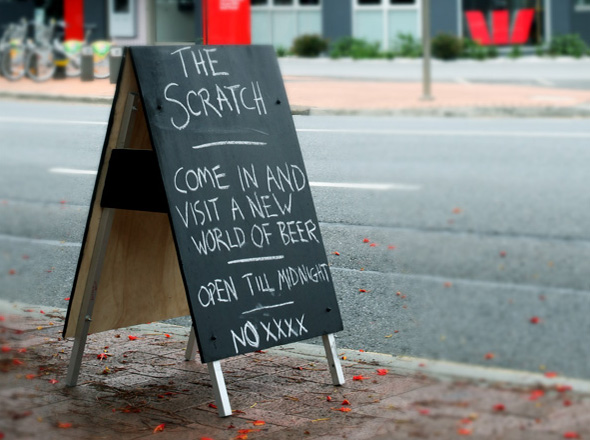 The Scratch
We've written about our love of The Scratch before, and this Milton bar just keeps getting better and better. With a wide (mostly local) selection and a constantly rotating beer menu, The Scratch team reckon they can turn anyone into a beer lover, and we believe them! A must visit if you love a bar with a relaxed vibe, friendly, knowledgeable service, and top-shelf drinks.
Green Beacon
This relatively new Newstead bar, is already a favourite with the locals for its excellent craft beers—brewed in house! Housed in a cute, warehouse-style space and serving up fresh plates of seafood, Green Beacon is the perfect spot to spend a lazy afternoon. Interested to find out more about the brewery side? Green Beacon also run brewery tours every first and third Thursday of the month. Email them to book, or check out our Verdict here to find out more.
Tippler's Tap
Another Newstead gem, Tippler's Tap boasts 11 types of (constantly rotated craft beers), as well as a big bottled selection. These guys know their beer and if you're unsure what you'd like, you're in good hands—they certainly know their stuff! Plus, there's something about the addition of chilli fries, onion rings, hot dogs, and sliders that just . . . works.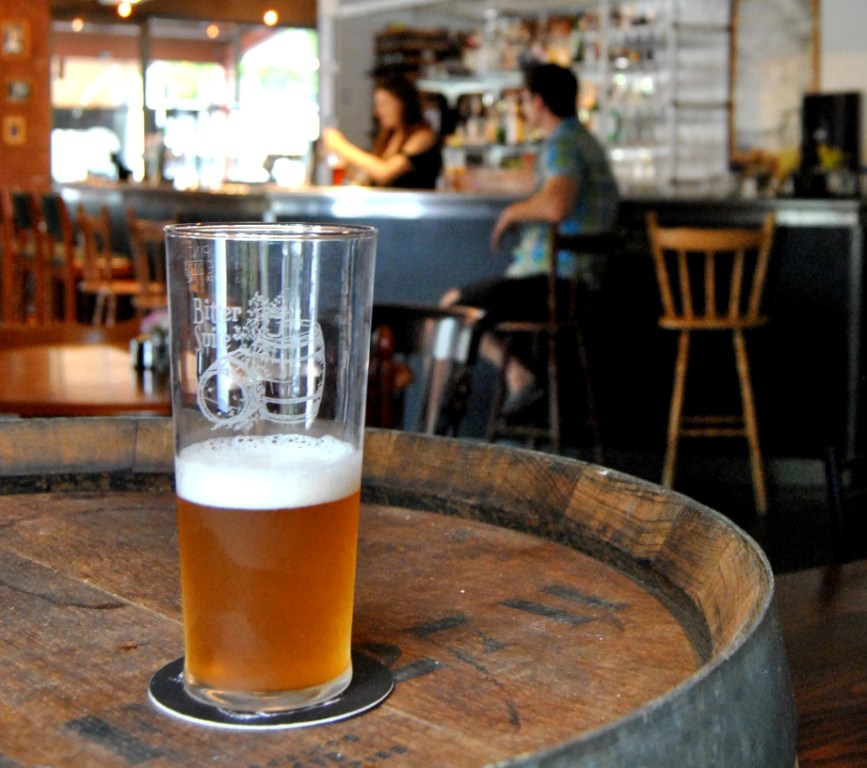 Bitter Suite
A local favourite with the New Farm crowd, Bitter Suite is a craft beer/gastro pub haven that takes their beers very seriously. With seven taps (which change weekly) and over 60 bottled craft beers, there is something for everyone. And then there's the food! Hearty, delicious meals (crumbed black pudding, slow-cooked egg, chilli cabbage, and apple sauce, anyone?) that go excellently with the beers . . . what more could you ask for?
Yard Bird Ale House
Featuring an all-American lineup of eats, plus an impressive selection of craft beers from the US and Australia, Yard Bird is a fun spot to get your beer fix. And while you're there, you may as well have a nosh on the chilli-cheese fries and deep-fried mozzarella sticks.
Archive
Definitely up for the title of one of Brisbane's best bars, Archive takes their beers very, very seriously. These guys are on a mission to bring beer lovers a wide, constantly updated selection of the very best craft beers around, and they do it well. With 18 ever-changing beers on tap and over 400 bottled beers to choose from, you'll be spoilt for choice at this West End favourite.
Where have we missed? Let us know, below!
Image Credits: Geoffery Zabell, Bitter Suits,
Pinterest