Wine can be such a complicated drink. Whether it's red, white, sparkling or Champagne (and yes, there's a difference between the last two), getting your head around which wines are best, and navigating your local wine store is no mean feat.
And don't even get me started on the added layer of complexity thanks to grape varietals and terroirs (a.k.a the characteristics of a wine imbued by the region)!
Thankfully, our friends at WineMarket.com.au are the penultimate aficionados when it comes to vino knowledge, and they've given us some handy tips for buying and drinking wine like a pro. Consider WineMarket your expert friend, with a front-to-back encyclopedic understanding of wine, access to some of the best small-batch wines around, and they'll bring said wine straight to your door.
In their line of work, the team at WineMarket have come across a lot of wine myths that need to be debunked ASAP! These myths are just getting in the way of the most important part of wine drinking: enjoyment.
And to help you enjoy even more, they're offering a special, exclusive discount for Urban Listers to help you get acquainted with their great service! Simply head here and enter urbanlist at the checkout to get $20 off all their wines and French sparkling until 15th of April! (Ts & Cs Apply)
Before you go shopping, here are 6 wine myths that are getting in the way of you and your perfect bottle of wine:
Myth #1
Putting a spoon in your bottle of Champagne or sparkling wine will save the fizz.
Sadly, no. Once your bottle of bubbles is open the bead begins to flatten. A spoon in the neck of the bottle won't plug the hole and keep the bubbles from escaping, you're better off jamming a cork back in there and keeping it chilled in the fridge.
Myth #2
Red wine gives you worse headaches.
Technically, this myth is false. How much you consume, generally, is what creates that eye-squinting, head-pounding feeling, sometimes for days after. Sure, red wine generally has a higher alcohol kick so you can arrive there quicker with a good merlot, but the simple fact is if you drink too much, you run the risk of brain pain.
Myth #3
Wines that show 'legs' are better.
This just ain't true. The only thing those 'legs' (the oily lines in glasses) are doing is showing the surface tension between the glass and the liquid. It says nothing about alcohol content and only very little about glycerol in a wine. In reality, the legs in a glass are just an attractive looking party trick!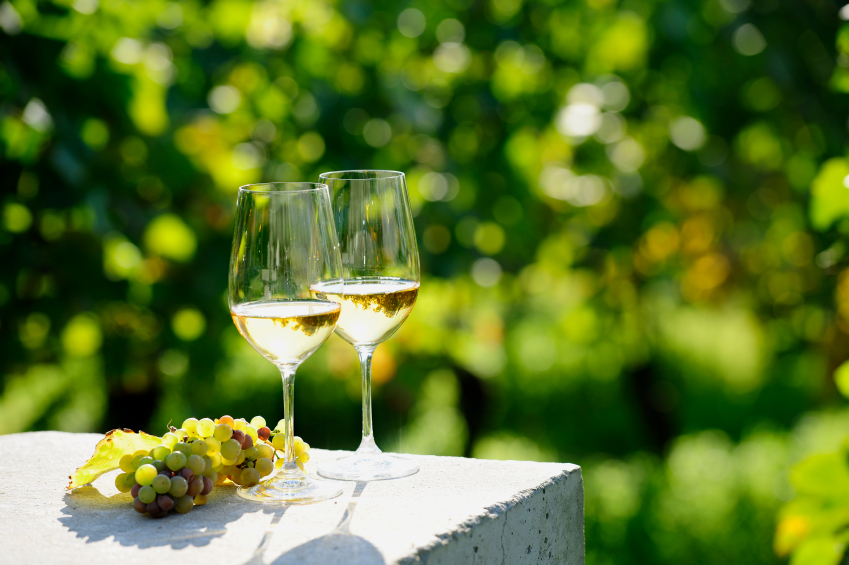 Myth #4
The older the wine, the better it is.
Yes, ageing wines can be great. Collecting is a fun past time and can reveal a lot about a wine's personality when you finally get around to opening it. But not all wines get better with age. Some wines are meant to be consumed young, and giving them a long time in cellars does nothing but make the wine less attractive. It's a balancing act, and doing your research is important. Age does give the right wines complexity, so always be on the look out for wines with a bit of time in bottle; They can be really interesting. Check with your friendly WineMarket assistant to see how the wine is holding up, or to find out which wines are better enjoyed older.
Myth #5
Wine and cheese are made for each other.
Not always! This is myth is true only half the time. There are many cheeses that work superbly with wine, but some cheeses are way too overwhelming. Rich textures, powerful flavours and stinky moulds can all be a little too much for some wines. The bigger the cheese flavour the more likely it will disturb a wine—taste and sip for best results.
Myth #6
French sparkling made in 'Method Traditional' isn't as good as true Champagne.
It's true that Champagne can only be produced in the Champagne region of France. It can also only be produced one way, and only using three traditional grapes: Chardonnay, Pinot Noir, and Pinot Meunier. Sparkling wines outside of the Champagne region go by many other names, but none of them are Champagne… But, most French Sparkling is made in the traditional method. So, all sparkling labelled 'traditional method' is technically the same as Champagne—it just can't be labelled that way. You can pick up some great French Sparklings made in this method—with higher rankings than Veuve Clicquot, Pol Roger, Taittinger and Piper Heidsieck—for less than $14 a bottle at WineMarket.com.au!
The gang at WineMarket are seriously in the know, and the WineMarket.com.au site abounds with helpful information and tips for getting the most out of your bottles (or cases!). Don't forget to take advantage of the special deal: $20 off cases of all wine and French Sparkling! Just enter urbanlist at the checkout until 15th of April 2014. (Ts & Cs Apply.)
TUL Note: Today's List Love post is proudly sponsored by WineMarket.com.au and endorsed by The Urban List. Our sponsored posts will never be a secret - the List Love seal will be stamped on any sponsored material you see on the site. Thank you for supporting the sponsors who make The Urban List possible.