At Urban List, we believe small businesses are the lifeblood of our cities and our communities, and with 2020 throwing every curveball in the book to businesses across the nation, we wanted to share the stories of Aussie businesses who have faced adversity head-on in 2020.
One of those hard-working Aussie's is Belinda Donaghey, the General Manager of American Doughnut Kitchen — one of the most iconic businesses of Queen Victoria Market. Despite serving up toasty warm, sugary, jam-filled doughnuts for the last 70 years, nothing has challenged this humble eatery quite like the COVID-19 pandemic. Here, Belinda tells us how they've been adapting to the changing times to continue the legacy of the family company.
How have you had to adapt your business and its operations due to COVID-19?
The pandemic has dramatically changed the business landscape, particularly for hospitality. Sales have dropped dramatically so we've needed to think differently, sell differently, and also manage new compliance measures. Adapting our forecasting model has been a great challenge because decades of sales data have been almost useless during the pandemic.
When Stage 4 was announced, the rules surrounding our unique position were unclear which prompted our four-day shutdown to assess our next best steps and ascertain whether operating was within the new rules. The current restrictions permit only 2 people in the van meaning the capacity with which we can push the product out has substantially reduced, therefore posing numerous operational challenges. On Sunday in the peak of Winter we can have up to 8 people working in the van – to have only 2 people in there with an output equivalent to a quiet weekday, so it's been a mental adjustment for everyone as well as a physical one.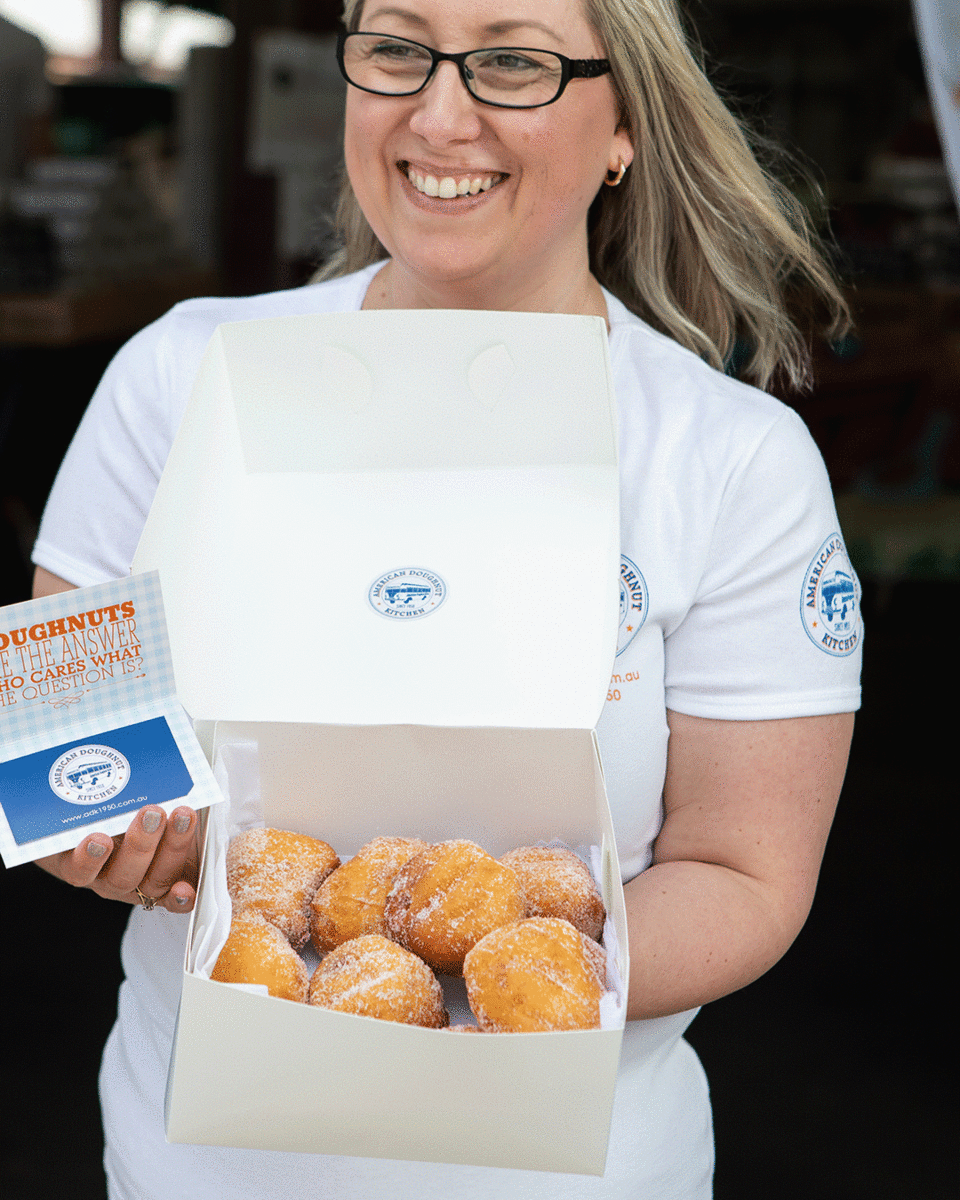 How have you been able to pivot your business MODEL during this time?
Back in April, we set up a Square online store to complement the use of our Square Terminal. It was very simple to set up and became an excellent tool to take pre-paid orders that were then distributed in our local area where we live to boost sales. We also took the opportunity to include e-gift cards on the site and our first merchandise item – aprons.
the business recently celebrated its 70th birthday, how did you manage that with stage four restrictions?
American Doughnut Kitchen's 70th Birthday was on August 25th and with stage four restrictions, our original celebration plans had to be put on hold. It would have been irresponsible of us to offer discounted doughnuts for example and draw a crowd during these times. We have noticed an increase in the number of customers taking advantage of our pre-order link to the Square online store to expedite their visit and collection of their sweet treats. Using Square has been an incredible tool during these unusual times as we've been able to witness trends in our customer's spending and visitation that we didn't previously have. Had we not introduced a cashless solution at the end of January, the learning curve would have been incredibly steep for our team and we wouldn't have had eyes on pre-pandemic data that has become even more critical during these times of extreme uncertainty.
We have learned things about our own business and our customers during this pandemic and these are lessons that will improve our internal operations as we come out the other end of this. We have also taken advantage of the Square digital loyalty program to make it easier for customers to take advantage of their free bag of doughnuts without having to carry their physical loyalty card. It has the added advantage of being a more sustainable option reducing the paper used with the traditional cards. We are looking forward to meeting some new customers who wouldn't normally have shopped at Queen Vic Market, but with the 5km restriction the QVM is a great choice for their fresh produce, and of course Melbourne's iconic hot jam doughnuts!
How has Square helped you during this time?
For the first time in 70 years of business, we started accepting card payments on-site in January using the Square Terminal. This compact little gem helped us embrace the cashless preferred 'new normal' when the pandemic hit. Cash sales have dropped by 90% which in turn has reduced the numerous costs & risks associated with handling cash, so Square has, in fact, saved us money. We also love the Square Dashboard, which is an essential business tool giving us eyes on metrics that we didn't previously have in such detail.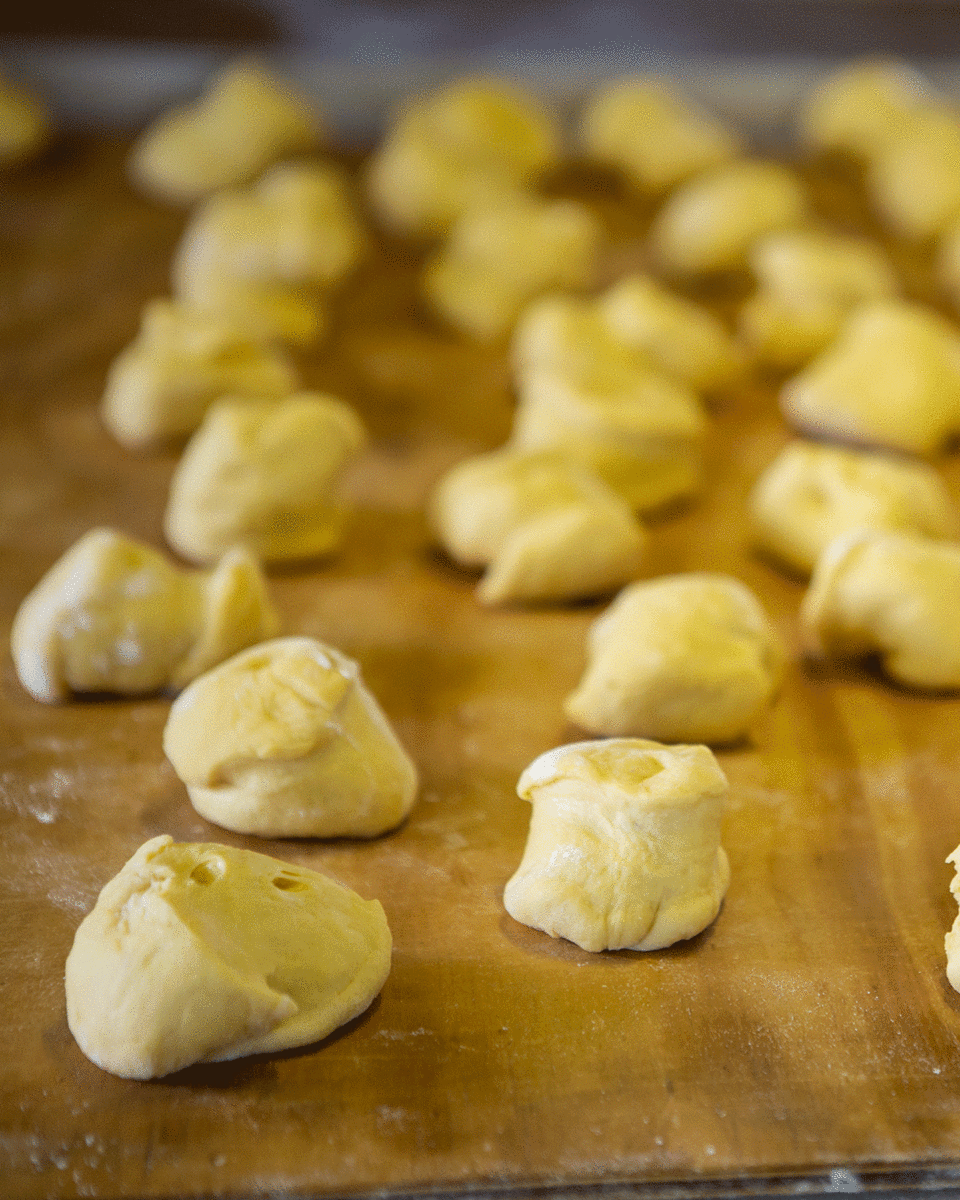 What has a global pandemic taught you in business and in life?
The global pandemic has taught us to expect the unexpected and to embrace the opportunity for change and growth. It's also a timely reminder not to take anything for granted, personally or professionally. Thinking about what parts of our lives are worth rushing back to has been a really powerful exercise too.
What advice would you give to businesses during this time?
Be innovative. Just do it. You are not going to know if you don't try, and particularly with Square where the fees are so low, you'd be crazy not to! And get yourself an e-commerce site. If you don't already, do it now, and just think outside of the box about how you can do things a little bit differently, because there are plenty of opportunities for all types of businesses.
Take the time to celebrate your wins, no matter how minor and stay focused on your ultimate vision and mission for your business. It's so easy to get caught up in the drama, so celebrating achievements is critical to your wellbeing. As disruptive and distressing as this year has been, if we can survive this, we can survive anything and for that, we should remain optimistic for the 'new world' of opportunities that await.
Image credit: Kristyna Hess Photography
Editor's note: This article is sponsored by Square and proudly endorsed by Urban List. Thank you for supporting the sponsors who make Urban List possible. Click here for more information on our editorial policy.