To say Australians are patriotic is an understatement. Pair this with a growing trend towards conscious shopping and away from fast fashion, it's clear there is a resurgence of local labels that embrace quality materials and deliver timeless pieces worth the investment.
That's why we've partnered with the iconic Australian designed and owned DRIZA-BONE to break down this growing trend and bring you all the must-have items that will take you from the urban city to exploring our beautiful backyard this winter.
Timeless History
With clothing prouduction having doubled from 2000 to 2014, the spike and decline of fast fashion over the past five years has paved the way for heritage brands to once again step into the limelight. And rightly so.
Where fast fashion brought flash-in-the-pan trends to the masses seemingly overnight, in 2019 we as consumers have found a new respect and admiration for the labels that favour detailed craftsmanship and careful construction. Even more so, we are casting our eyes (and funds) to brands who have a story to tell.
Enter: Iconic Australian outerwear brand DRIZA-BONE. With a history that extends over 120 years, it is one of the few brands in our country or even the world that maintain traditional garment production on our shores. "We're really proud of that achievement," CEO Keith Evans explained to us. "In the shrinking Australian garment industry that's not an easy thing to maintain and we work hard with our factories to continue this tradition."
It's long-standing brands like DRIZA-BONE which pave the way for other local brands to showcase what's at the heart of Australian design: effortless style, quality fabrics, classic cuts and durable wear. "There are so many Australian brands we admire that are really dominating the world stage and doing great things," Evans told us. "Blundstone, Seafolly, Akubra, Aje, PE Nation, Zimmerman, Bellroy and Rolla's Jeans. Whilst all of these brands are unique, they all embody the quintessential Australian relaxed attitude with a statement twist, just like the Driza-Bone cape we're known for."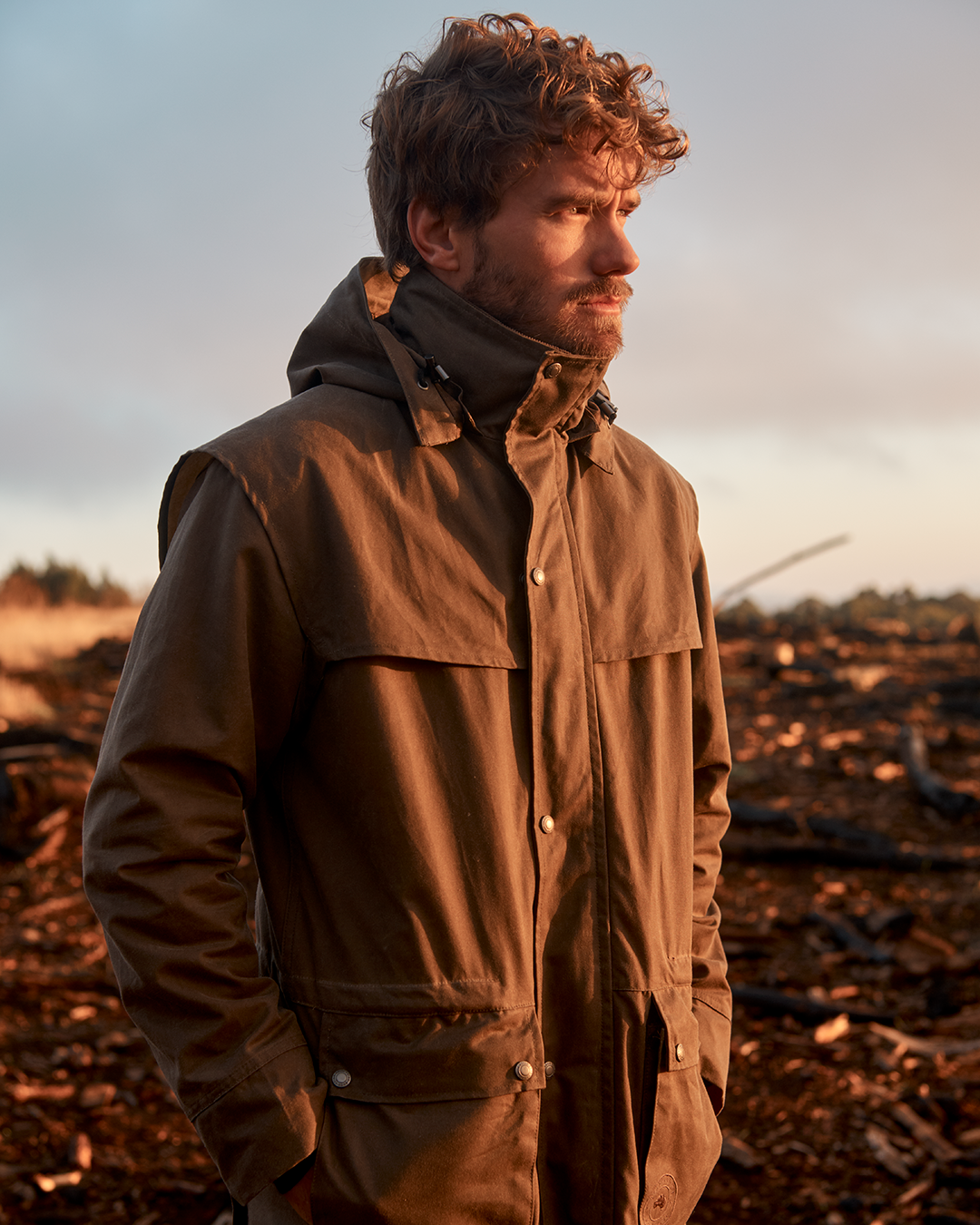 Quality Materials
If Urban List's Sustainability Month is anything to go by, quality materials are the bread and butter of any timeless garment. With so many fast fashion labels opting for cheap materials and poor manufacturing to cut costs, it's no wonder that 85 percent of textiles purchased in Australia end up in landfill.
Add to that, there's no way around the fact that quality fabrics last longer. To avoid being a seasonal purchase, and deliver on being a garment-for-life, brands like Driza-Bone are committed to using only the newest and most technologically advanced fabrics. "We have an updated version of Oilskin that is of the highest quality, and have introduced Desert Wax and Dry Wax jackets that are the next generation of waxed fabrics," Evans explained. "They all have natural waterproofing, wind-proofing and breathability benefits of our traditional Oilskin fabric, but are lighter and easier to wear."
The tension at the crux of the industry is awareness of what goes into production versus the environmental impact. Less is more never rang so true—quality material is essential when ensuring longevity of wear and lessening your environmental impact on the planet.
"It's less about trends and more about enduring style. Good design by definition means something which is both beautiful and practical." So make sure you're investing in something warm, lightweight and water resistant to combat any harsh conditions that may come your way. We like to opt for a carefully considered design that incorporates durability, function and form, making this the perfect jacket for ladies, and this for gents.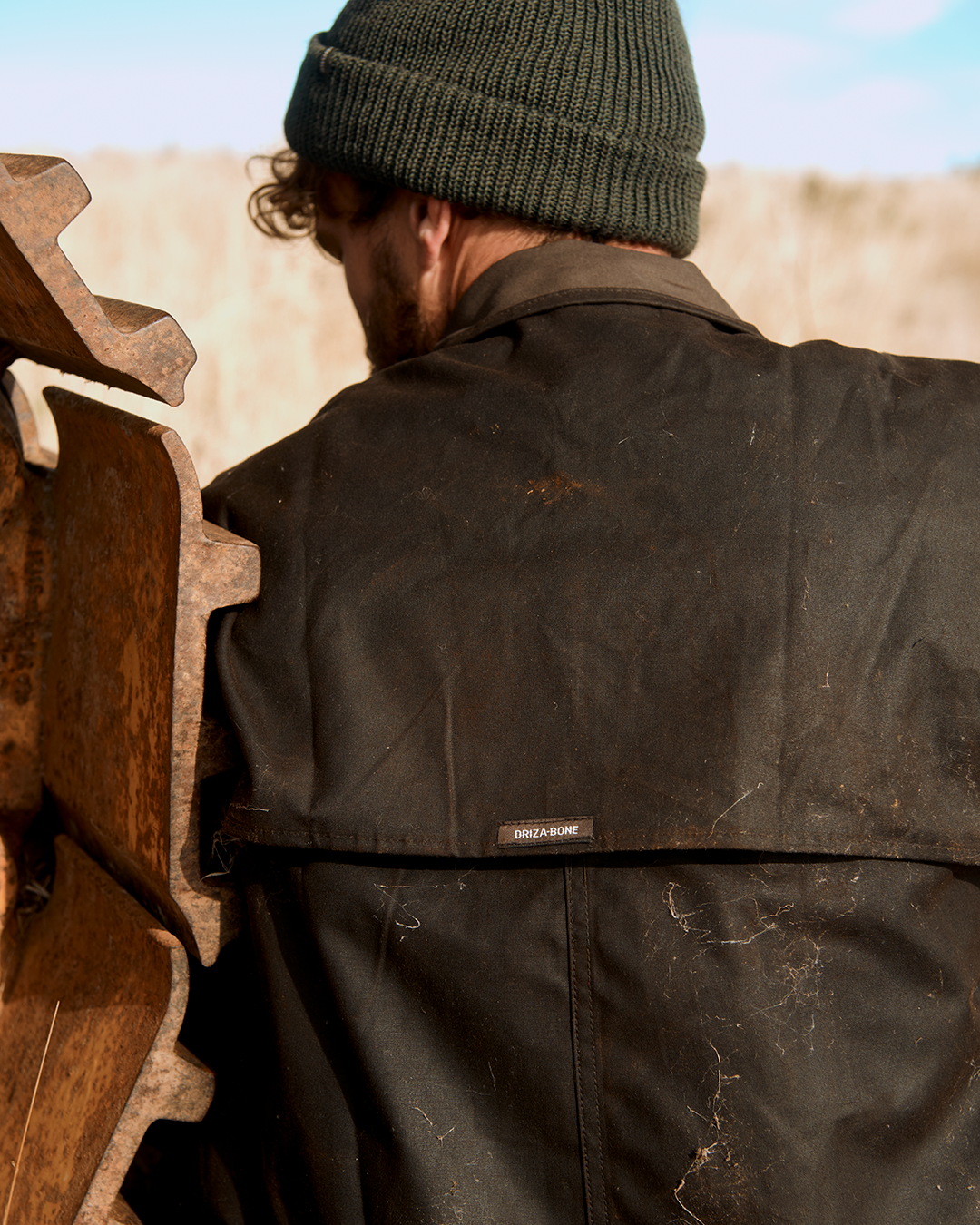 Practical And Adaptable
'Practicality' is often perceived as a dirty word when it comes to fashion. But the reality is, practical clothing will never go out of style, which is why brands that continue to create clothing that serves a purpose are always going to be worthy of our hard earned dollars.
Adding to consumer favour for sustainable fashion designed to last, is the amalgamation of function and style across gender and age. Evans explains, "Our pieces are designed to work in the country, the city, or even on the coast and are built with durability, function and form in mind so they're the perfect wardrobe staple."
This is particularly important for outerwear because whether you're an urban explorer or an outdoor adventurer, you want to be protected from all the elements when out and about. Take jackets for example, like this one for women, or this one for men, made from Oilskin, Desert Wax and Dry Wax helping to naturally repel rain so you can adapt from climate to climate while the quality ensures it will last you for many seasons to come.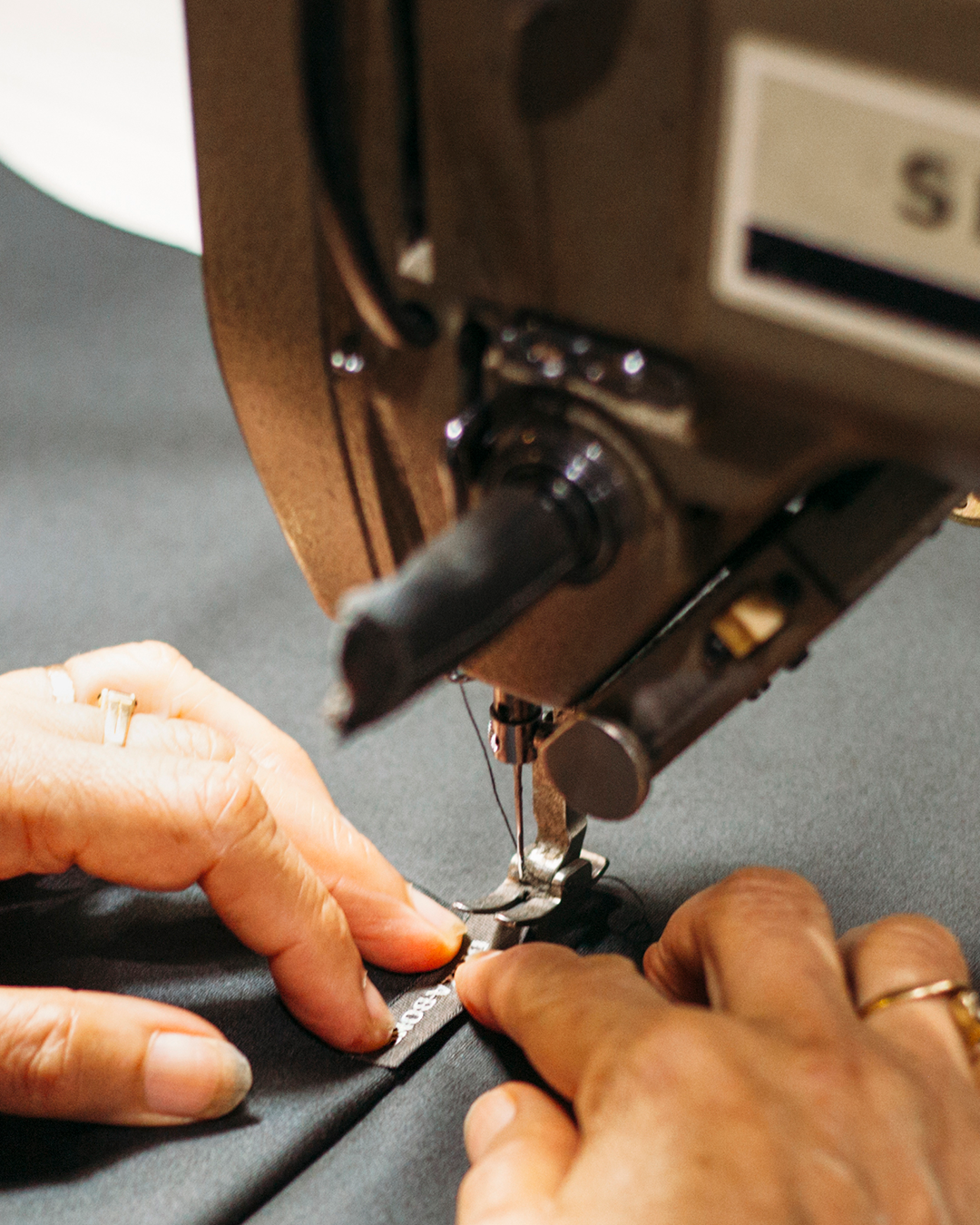 Inside Out Versatility
As we start detailing our demands for high quality materials, that are practical and tell a story without compromising on style, we also expect our clothing to be cross-functioning (hello: activewear a la PE Nation). So it's no wonder luxury loungewear, outerwear and activewear sales are set to increase by 20 percent by 2020 as we look for more versatile fashion to take us from lounging to lunching and sweating to shopping.
In Australia, with our boundless outdoor activities, urban cities and enviable weather, this demand is even higher. "Whether it's a jacket that takes you from a morning hike to meeting friends for coffee or a beer. It's all about facilitating a lifestyle," Evans explained. "Outdoors is the new luxury, whether you live in the city or the country. [The trick is to] seamlessly fill the gap between urban and rural so you can roam without restrictions."
The new women's wear collection from DRIZA-BONE features reimagined versions of their most iconic menswear styles like the Rider, Ranger and Bushman, which are perfect for taking on the best of the city or country and proving versatility across genders. Our top pick would be a long weatherproof coat, like this one for women or this one for men.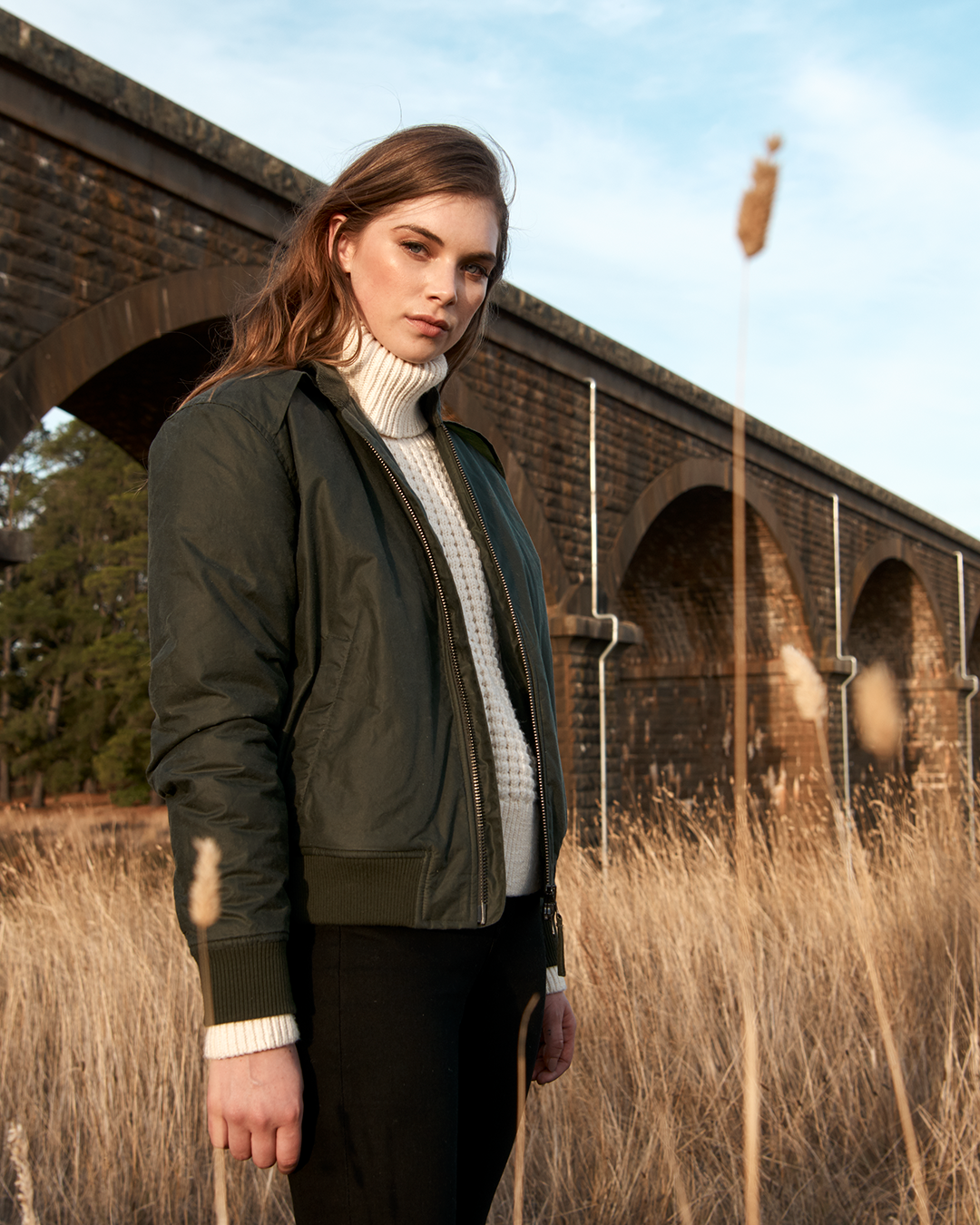 Whatever the weather, no matter the destination, DRIZA-BONE's new range is Australian owned, designed and completely versatile so you're kitted out with only the best to explore our homeland.
Editor's note: This article is sponsored by DRIZA-BONE and proudly endorsed by Urban List. Thank you for supporting the sponsors who make Urban List possible. Click here for more information on our editorial policy.