Want to master the trademark smoky eye of Mila Kunis? Plan your next Sephora haul? Read skincare reviews or see lipstick swatches before these products even hit Aussie shores? Or just nail a no-nonsense makeup routine to get you out the door in 5 minutes flat? The online world of beauty bloggers & vloggers awaits you.

Applying makeup is an art that comes naturally to very few. Many of the top beauty YouTubers are qualified makeup artists, generous in sharing their knowledge and expertise. Others are everyday makeup consumers, but have done the product trials and groundwork for us, ready to deliver the ultimate in word-of-mouth marketing. The popular ones are so damn engaging and watchable, they'll leave you wanting to be their bestie too. What they all possess is know-how and insights, the kind of which we used to have to rely on an older sister, monthly mags, or an intimidating visit to the beauty counter to deliver. Yay for modern times!

Delve into this world and you'll find a suite of girls (and guys!) that will cater to your niche beauty interest, from cruelty-free cosmetics, to spot treatment – so look around. They're also the new journalists, and with YouTube being the new TV, many of this crew are becoming celebrities in their own right. Find your fave and get inspired!

Prefer to read than watch? Many beauty vloggers double as bloggers and for the visual types, you'll love trawling their Instagram accounts. There's something strangely therapeutic, even addictive, about watching someone be transformed!

Here's our pick of the best local beauty bloggers and vloggers for a daily dose of beautification.

Lauren Curtis
Who: 21-year-old Australian
Lives: Sydney in a very white apartment (yes, you can get a video tour of that too)
Channel: youtube.com/laurenbeautyy
Instagram: http://instagram.com/lozcurtis
Known for: being a blonde bombshell with heart, the cutest laugh this side of the interwebs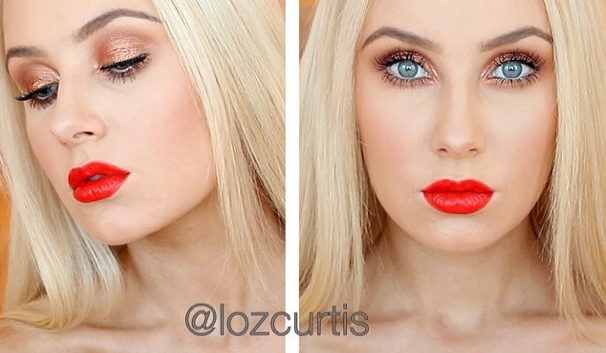 Lauren Curtis Instagram

Know what it feels like to have 30,000 people like your Instagram selfie? Lauren does. When it comes to big beauty hitters on YouTube, Lauren is the Queen. She has 1.6 million subscribers and an eye-widening 80 million plus video views. These kinds of stats indicate the passion of her fan-base, many of them young girls. What's appealing about her is that despite being a Barbie-esque glamazon, she comes across as being endearingly normal and approachable, recently posting a video about embracing your differences, and loving yourself. Naw.

Lauren's nailed a video style that feels chatty and friendly, without getting an overdose in effervescence or narcissism. Plus, the girl knows her stuff, posts amazing haul videos (run throughs of her purchases) and has super impressive hair skills too. A fine poster girl for the movement.

Chloe Morello
Who: 23-year-old Australian/Italian
Lives: Sydney with her equally genetically blessed boyfriend Jack, who makes the odd appearance in her videos
Channel: youtube.com/ChloeMorello
Instagram: instagram.com/chloemorello
Known for: the brunette equivalent of Lauren Curtis (and they're besties), her killer cheekbones, a focus on looks for Arabic women/hijab-wearers



Her appearance on the Today Show mainly involved Karl flirting with her. Hey, he's only human. Chloe is so damn gorgeous (most of her YouTube comments bleat on about how she's a dead ringer for Leighton Meester), you may find yourself disappointed that mimicking her makeup skills doesn't involve you having her face by the end.

Chloe's popularity has skyrocketed in recent times: she has almost 700k YouTube subscribers and is nudging a massive 40 million views. Her brand collaborations and sponsorships have included Veet, CLEO magazine and a recent team-up with L'Oreal Paris for the VAMFF festival, which included a video chat with ambassador Megan Gale. She's been refreshingly open about her lip augmentation experience, to the point she vlogged the whole experience! She does a mean winged eyeliner and covers hair how-tos as well.

Sharon Farrell
Who: 27-year-old working makeup artist
Lives: Originally from Ireland, now a Sydney-sider
Blog: http://www.sharonthemakeupartist.com
Channel: youtube.com/sharonmakeupartist
Instagram: http://instagram.com/shari_farr
Known for: highly skilled makeup artist, a MAC expert with a healthy dash of bargain inclusions (known as 'drugstore' in the biz), being generally adorable

Refreshingly down-to-earth and irreverent, Sharon has major skills. I first discovered her via a hilarious Reddit video about Makeup Don'ts (definitely do check that one out) but it's what she can DO with makeup that will blow you away. She has no qualms about appearing completely sans makeup, which dammit, we all need to see (REAL LIFE!) but then transforms completely, leaving you convinced that makeup application truly is an art.

She hasn't always been a redhead, but she makes a perfect one, so you ginger-blessed beauties, behold your guru when you need proof you can wear orange lipstick. It also helps that she dishes out her wisdom with that lovely, lilting Irish accent. Naturally, she's pretty funny too. Sigh. Can we be friends?

Karima McKimmie

Who: 22-year-old Australian
Lives: Sydney
Blog: http://www.shamelessfripperies.com
Channel: youtube.com/karimamckimmie
Instagram: http://instagram.com/shamelessfripperies
Known for: being impressively eloquent, using cool, slightly obscure beauty brands like Rouge Bunny Rouge, amazing eye looks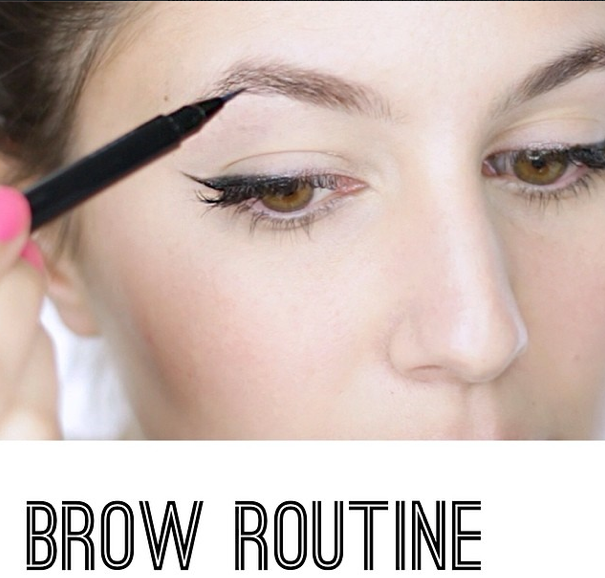 Shameless Fripperies Instagram

If your impression of beauty bloggers is all 'LIKE, OMG YOU GUYS!!!!' then Karima will kill that little preconception from the get-go. You could almost say she's the thinking woman's beauty expert, as evidenced by the self-aware nod in the name of her site: Shameless Fripperies – which is not to say that she isn't funny and fun as she comes across as both. But her video style is definitely a touch serious and it becomes her.

Karima is a great go-to for higher-end product recommendations and presents an opportunity to be introduced to lesser-known brands you can snap up online. Astute and informed, she will have you coveting quality beauty products in order to replicate her downright beautiful eye looks.

Eleanor Pendleton of Gritty Pretty

Who: Beauty journalist slash blogger
Lives: Sydney
Blog: http://grittypretty.com
Instagram: http://instagram.com/eleanorpendleton
Known for: bringing a magazine's editorial aesthetic and fashionista's sense of style to beauty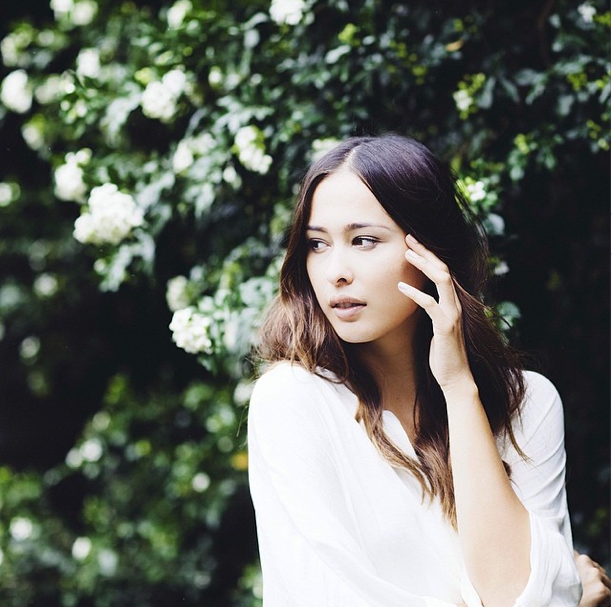 Eleanor Pendleton. Instagram.

Formerly a beauty editor at In Style and Famous magazines, and ongoing beauty writer, Eleanor combines her journalistic skills with an innate style in her own blog. Gritty Pretty has built a cult following since its 2010 launch and she also does a killer Instagram.

Eleanor understands simplicity and brevity is the soul of blogging, so she's ideal for a quick beauty read at lunchtime before you find yourself running for the nearest Mecca. She adds a sprinkle of fashion picks and runway reports to Gritty Pretty, "the fashion-obsessed girl's guide to beauty". This basically translates to beauty porn, so we cannot be held responsible for your expenditure levels rising. Eleanor also does appearances at the odd beauty workshop so you can glean her wisdom in person, or just gaze at her wondrous face.

Sigourney Cantelo of Beauticate (and The Grace Tales)

Who: Beauty and health director of Vogue Australia, Beauty Expert for body+soul
Lives: Sydney, home of the glossy posse
Blog: http://www.beauticate.com
Instagram: http://instagram.com/beauticate
Known for: Beauticate = beauty sophisticate, which kind of sums it up


Another beauty blogger who earned her blush stripes as a journo, Sigourney brings the heavyweight to her online space at Beauticate. Translation: the woman is connected. It hosts some fascinating interviews with various glamorous types, from models to beauty therapists, and is the blogging equivalent of peeking inside their bathroom cabinets.

Sigourney's Edit is excellent – she must get a daily delivery of her weight in beauty products, but these are her curated selections. The How Tos are actually massively helpful, ie: Where Should You Be Parting Your Hair and 11 Bizarre Beauty Tricks That Actually Work. Mute all other devices and prepare to lose your evening (and gain a massive shopping list). Hot tip: she just met Bobbi Brown in NYC for Vogue Australia, so expect some fabulous by-product content of that little meeting very soon.

Lou Penrose of The Beauty Vine

Who: 38-year-old Australian mum
Lives: Blue Mountains, NSW
Blog: http://the-beauty-vine.blogspot.com.au
Instagram: http://instagram.com/the_beauty_vine
Known for: having the perfect mix of everything! Covers makeup/skincare/haircare and nails, from luxe to less. A practical, well-written blog by a total sweetheart

There comes a time in every woman's life when she's not really inclined to being lectured about beauty by a teenager who has never sniffed a whiff of a wrinkle. Lou is not trained but has a wealth of knowledge about beauty products including hair and skincare, plus the life experience from being a busy mum of four. God knows how she has time to blog, but she does it with sincerity, humour and is sweet enough to interact highly with her followers.

The Beauty Vine is great for tip-offs about gifts with purchase and sales, both online and in local beauty stores. Lou also looks about 10 years younger than her age, and has incredible nails. Therefore, I trust everything she says.

Jodi of Goo Roo Beauty

Who: 37-year-old Australian vlogger
Lives: Perth, WA
Channel: youtube.com/jodik76
Blog: http://www.gooroobeauty.net
Instagram: http://instagram.com/gooroobeauty
Known for: a true beauty guru and vlogger's vlogger, amazing product reviews and comparisons

In her words "a Roo with a thing for Goo – the kind you slap on your face" but the double meaning is spot-on. Jodi's friendly and informative videos share a vast knowledge gleaned from many years of shopping for and sampling products. Her favourite videos and #LOTD (Look of the Day) shots take advantage of her extensive & swoonworthy makeup collection. A video review of Real Techniques by Sam Chapman brushes has had over 320,000 views alone and her Online Beauty Shopping for Aussies: Sites & Tips videos is a must-see. Jodi is the vlogger you watch before you shop.

Ruby Golani

Who: 20 year old Australian of Russian/Iranian heritage
Lives: Sydney
Blog: http://www.rubygolani.com
Channel: youtube.com/RubyGolani
Instagram: instagram.com/rubygolani
Known for: building her YouTube subscriber base to 90,000 in one year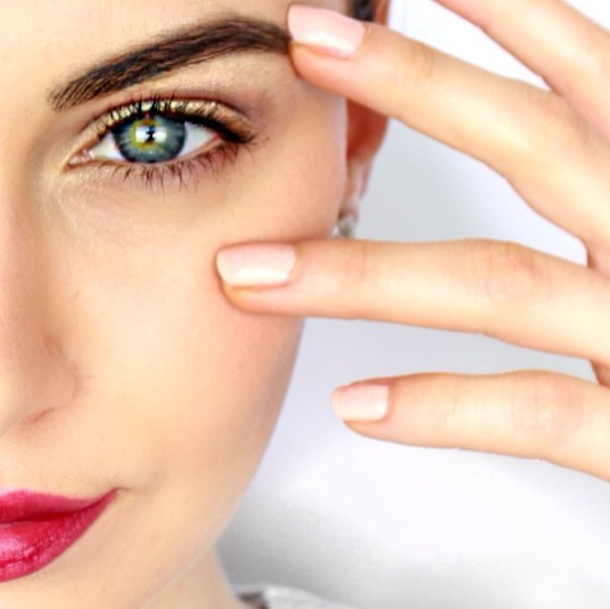 Oh to be Miss Golani! Image Credit: Instagram.

Ruby's second most-watched YouTube video with 511,000 views, is a brutally honest acne cover-up video that doesn't shy away from revealing 'before' shots. An important and inspiring decision for younger beauty followers. It helps that she's an exotic beauty reminiscent of Irina Shayk and can replicate her look uncannily as well. Ruby is now working with the brand Mary Kay and is definitely one-to-watch.

My Fair Lipstick

Who: Two bloggers and animal lovers unite
Live: Sydney
Blog: http://myfairlipstick.com
Instagram: http://instagram.com/myfairlipstick
Known for: 100% cruelty-free focus

Emma & Kate founded this blog which devotes itself entirely to beauty purchases that are legitimately cruelty-free (heads up – not all bunny symbols on packaging are created equal). They are perfect for ethical product research and blog with warmth and heart. Go girls.

Want to add an international flavour to your beauty addiction? Honourable mentions:

Shannon (NZ): youtube.com/user/shaaanxo
Lisa Eldridge: youtube.com/lisaeldridgedotcom
Caroline Hirons (skincare guru): beautymouth.com
Pixiwoo – sisters Nic and Sam Chapman (the latter founded Real Techniques makeup brushes): youtube.com/pixiwoo
Tanya Burr: youtube.com/pixi2woo
Essie Button: youtube.com/user/essiebutton
Vivianna Does Makeup: youtube.com/ViviannaDoesMakeup
Wayne Goss: youtube.com/user/gossmakeupartist


Main Image Credit: Pinterest