While all eyes might have been on the gowns, the gaffes, and the little gold men, we were scoping out the best beauty looks from the red carpet, and Oscars after-parties (because sometimes they don't get their fun eyeliner on until the main event's over). Here are our picks for this year's best Oscars beauty looks.
most covetable look
While it's hard to fake Olivia's pregnant glow, you can achieve her cool-as eye flick and relaxed yet elegant twisted up-do. Matte pink lips and a smokey grey '60s flick set off her green eyes to perfection. We predict this classic hair and eyes combo' will be requested by more than a few brides in the months to come.

biggest transformation
The Oscars are a dramatic place to unveil a whole new look. Luckily Australian ingénue Robbie pulls it off seamlessly. Plum lips, dark hair, and bold eyebrows ensured Margot was hard to miss, and looked every part the movie star.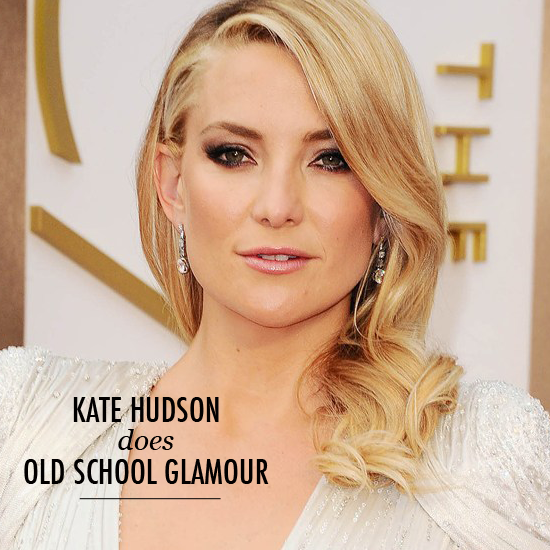 HOLLYWOOD style
She of the Californian beach blonde persuasion rarely takes a step wrong in the beauty department, and while we're partial to Kate when she's rocking a smile on the beach, her over-the-shoulder softly tousled locks, sexy smokey eye and big lashes were pure Hollywood glamour and very grown up.

most modern
A soft coppery smokey eye, worn all the way around, paired with clumpy lashes and a baby pink lip might not be a classic combination, but Kruger made it work with her usual aplomb, teaming this very modern makeup look with Alpine plaits and sexy, sheer lace Valentino at the Vanity Fair Oscars Party. Of course, Kruger comes with the ultimate accessory of Josh Jackson, who is slightly harder to acquire than her eyeliner. No fair.

The lip of the season
Rocking this season's lip colour, hot orange, Miranda wowed at the Vanity Fair Oscars Party, teaming her statement lip with fluttery, natural brown lashes, and flushed apples. Her plunging neckline and va-va-voom hair took this look from pretty to seriously sexy (which might have had something to do with a certain ex-husband's attendance at said party).

surprise favourite
Pairing a floor-length, long sleeve pink dress with sugary pink lips might sound like potential overkill, but Williams made it work at the Vanity Fair Oscars Party. Strong clean brows, statement earrings and natural lashes kept this potentially overpowering look youthful and fun, but still glam enough for the occasion.
Image credits: Glamour Magazine