Call us hopeless romantics, but, man, do we love a good wedding movie. Compiling this list has caused some debate in the office as to which film should be crowned the ULTIMATE wedding movie. But whether you're a Father of the Bride fan, or a Wedding Singer devotee, wedding movies have a universal appeal that can melt the heart of the toughest nut.
My Best Friend's Wedding
Featuring Julia's hair at its most resplendent, Cameron Diaz before the sun damage took hold, and Rupert Everett before the plastic surgery, this movie is basically a time capsule. It also features the only documented instance of someone wearing a lavender satin bridesmaid dress and actually looking good.
Four Weddings and a Funeral
I'm going to be bold and say it. This is the best movie ever made, no matter how hard Andie McDowall's character tries to ruin it. This is pure gold Brit-com, as a group of friends enter that period in their lives when everyone they know starts getting married. Not just for big softies, this movie can be enjoyed solely for the early '90s fashion and great wedding hats. Highlights include Hugh Grant's monobrow.
Runaway Bride
Despite the perplexing (and fundamentally annoying) premise this film is based on i.e. the fact that the leading woman has a serious mental problem everyone seems to laugh off, Runaway Bride is a loveable romp, with many a wedding dress to ogle.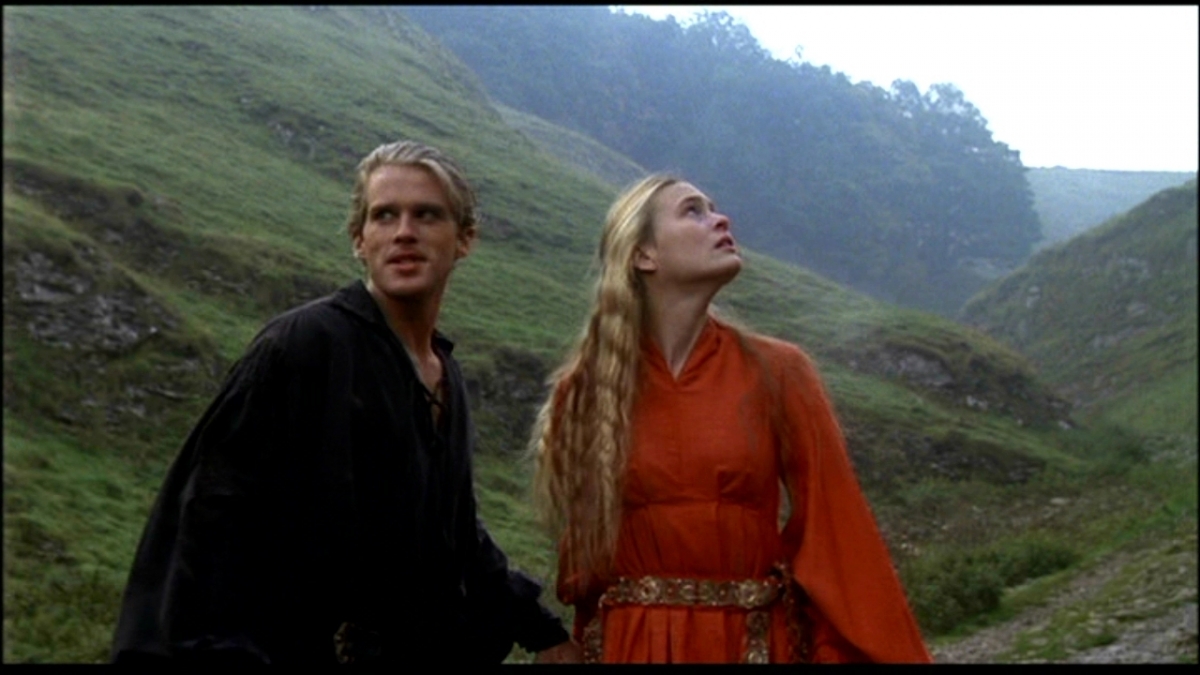 Princess Bride
The sticking point with this feature is that, in my mind, Wesley will always be the bad guy from Twister. But ignoring that for a second, this action-packed family adventure has a cult following for a reason. And that reason is that everyone loves a love story. Think sword fights, giants, and lots of references to 'true love'.
Muriel's Wedding
This film straddles the line between comedy and hyper-realistic, completely sad drama, depending how closely you grew up to Tropical North Queensland. Muriel's desperate desire for a wedding is funny because it is so relatable (what, you've never tried on a veil? Who are you kidding, sister?). It's always a little bit devastating when she rejects the hot South African.
Bride Wars
This movie is essentially ridiculous, but that doesn't stop it being very enjoyable with several glasses of wine, or if, for some reason, your television won't change channel. If you've never seen it (i.e. you're a dude) the basic story line is, best friends get engaged at the same time, inadvertently book their weddings on the same day at the same venue (oh hell, no), thereby f*ing up their guest lists and RUINING THEIR LIVES. Watch as this logistical nightmare tests their relationship. Feel free to go to the bathroom whenever, you won't miss much.
The Wedding Singer
Adam Sandler and Drew Barrymore at their all-time comedic best, The Wedding Singer is a wedding movie even the most adamant anti-establishment types can get behind. Great soundtrack, too.
Three Men and a Little Lady
If you haven't seen this classic piece of cinema you may find it difficult to understand what could possibly be so compelling about three middle-aged American bachelors living with a single mother and her (absolutely friggin' adorable) young daughter, Mary. Well, WATCH IT, why don't you? So many classic, hilarious moments, a drama-filled wedding, and lots of opportunities to ogle Tom Selleck and his glorious mo'.
Wedding Crashers
If you can look past the largely unbelievable premise, Wedding Crashers is an ultimately enjoyable and hilarious flick, if only because it serves as a reminder of what weddings are really all about. Read: Open. Bar.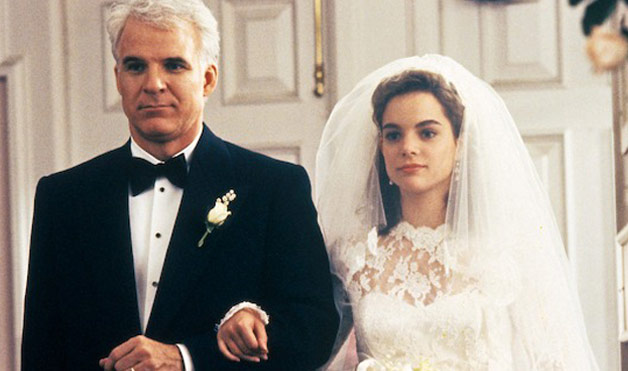 Father of The Bride
You could be forgiven for just watching this movie just to drool over the classic American home George Banks and his brood reside in, but why would you, when this little film offers so much more. Tapping into the collective neuroses of a dad footing the bill for his little girl's big day, Steve Martin and Diane Keaton are at their best in this 1991 comedy.
My Big Fat Greek Wedding
No matter how many times I watch this movie, I still get choked up when she starts putting on blush, wearing cute sweaters, and learning 'computers'. What can we learn from this cross-cultural comedy? BLUSH FIXES EVERYTHING. And, you're never too old, or too Greek, to get married.
The Hangover
Technically about a buck's party, The Hangover is full of useful tips for grooms to be. I.e. don't get trapped on a roof and massively sunburnt before the ceremony, you're bride will be p*#sed.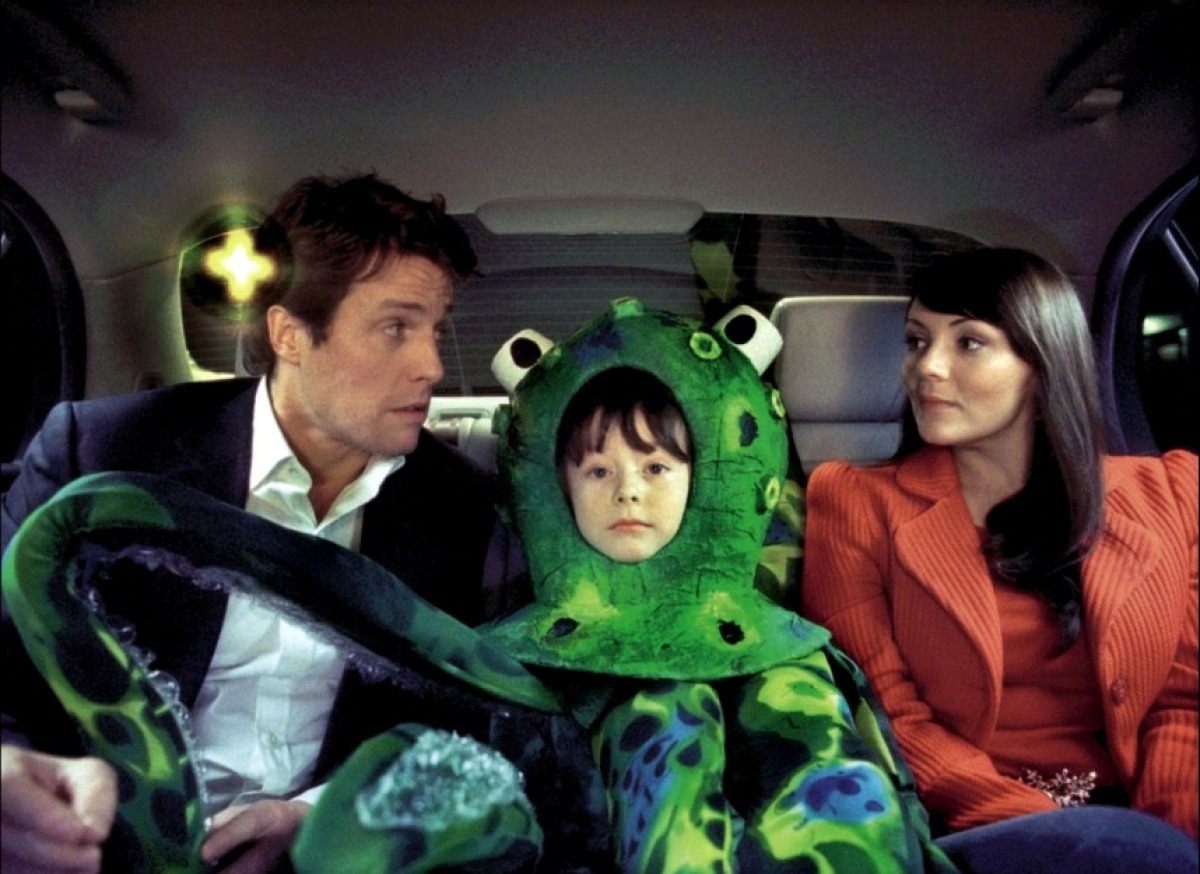 Love Actually
While this movie is only loosely wedding focused, and, as such, probably shouldn't make this list, it's about love, dammit, so it stays. If you haven't seen Love Actually you quite literally must have been trapped under a rock, James Franco style, since 2003. To sum this sprawling, love-mess up in a few sentences would be a hard task, but let's leave it at, Hugh Grant is the British PM, and he is adorbs.
Bridesmaids
This movie said out loud what women everywhere have secretly thought since the dawn of time (ok, maybe just since bridesmaids came into vogue): When your best friend gets married, it kind of sucks. Despite (or maybe because of) the toilet humour and d*ck jokes, Bridesmaids is pretty touching and any movie with a Wilson Phillips tribute is ok by us.
Have we missed any? Let us know in the comments below!
Image Credits: LaVida Laura, Mar Haba, Fan Pop, Fan Pop, Beauty Dart, BoomPoyGa, Fan Pop, The Fan Carpet, Fan Pop, Chronicles of Mania, dvd Active, Filmoa, The Lightning Bugs Lair, Bosco Grind House