We love our bread, we love our butter, but most of all we love celebrating International Women's Day. Our femme foodies kill the game every day of the year with their talent, hard work and dedication, but we wanted to give them an extra-special shout out in recognition of IWD this Sunday to champion the incredible work that they're doing. It's a tough world out there, but these women are owning it, literally.
We dig the work of each and every female foodie business owner below, so we've got the inside scoop on them all. All you have to do is get out there and support them.
Miss Bliss
West End
Find your bliss. That's the motto of Jacqui Toumbas, a qualified nutritionist who started her hospitality career by making healthy bliss balls for cafes around town. They were so popular she decided to open her own cafe in West End, and the rest, as they say, is history. These days you'll find Miss Bliss Wholefoods Cafe packed to the brim with diners tucking into healthful feeds like vegan caramylk spelt pancakes and summer greens bowls. Of being a woman in a male dominant industry, Jacqui says "It's empowering! Showing others that we can break down the boundaries around gender in the industry is something I love. Unfortunately, we still do see some unfavorable actions towards women in the hospitality industry—but (I hope) we are moving in the right direction to see a strong change in the right direction."
Pawpaw
Woolloongabba
Pawpaw's been around for so long it's practically a Brisbane icon—as is their beef cheek massaman curry and signature breakfast of potato hash cakes. What you may not know though, is that it's owned and run by girl boss Giorgina Venzin, who was also responsible for suburban hot spots like Piggy Back Cafe, The Bloom Room and Picnic (all now with new owners), and has even developed her own app and magazine. Basically, if you want to open a venue that's packed from day one, you ask Giorgina how to do it. Pawpaw is and always will be our favourite though, whether it's for an Instagrammable breakfast and our logo in a latte (they've got an app for that), a Thai banquet or a ladies high tea in their stunning function room.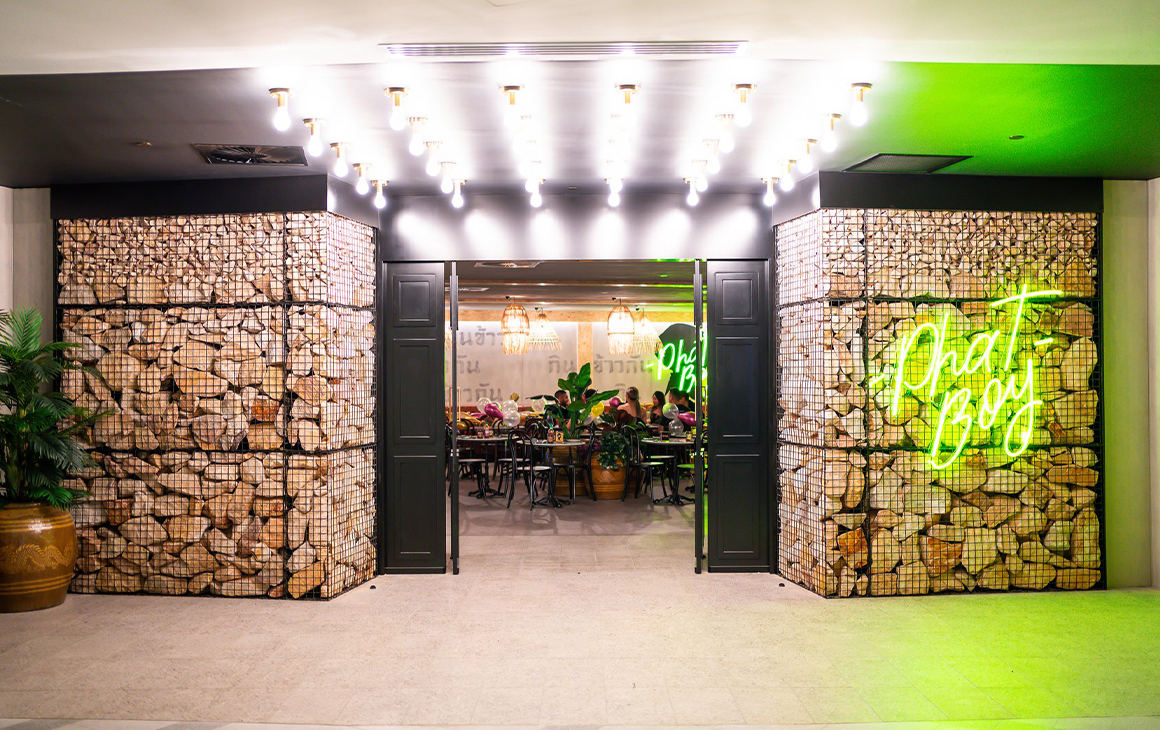 Phat Boy
Brisbane City
Even if you don't know the name Alyssa Phadungkiat, it's pretty likely that you've been to one of her venues—she's been quietly building up a Brisbane hospitality empire for years. New Farm's Chai Thai and the CBD's Phat Elephant are two of the OGs, but Paddington's Chapter IV is also one of Alyssa's, and she just recently added Chook, an all-you-can-eat wing spot in Hendra, to her collection. But if you've got to pick just one to head to, we'd recommend Brisbane Quarter's Phat Boy, where tables literally spread with spicy seafood (it's called Kung Tung and it's as messy as it sounds) and towers of Thai entrees are the name of the game.
Nodo
Newstead, Camp Hill, South Bank, Brisbane City
Guilt-free doughnuts? Who would have thought it possible? Kate Williams, that's who, who opened her first Nodo cafe in Newstead after building a cult-following for her baked, gluten-free doughnuts at the New Farm markets. A coeliac herself, Kate spent months baking and testing recipes, so that even those who weren't gluten-intolerant would be fans of the treats. These days, her donut empire has expanded to include four venues, with much more than just doughnuts on the menu (though they are definitely still the focus). At the larger cafes, you can tuck into their equally famous gluten free waffles, breakfast bowls and supernatural shakes, but it's still the doughnuts that have everyone coming back for more—especially when they roll out a new flavour. Hello iced vovo doughnuts…
Fitz & Potts
Nundah
After opening the venue in 2015, Cassie Potts became the sole owner of Fitz & Potts two years ago, and she's been dedicated to creating an ethically focussed bar with a strong community vibe ever since. Thanks to Fitz & Potts' all vegan menu, eclectic interiors and dog-friendly balcony combined with a killer drinks list, she's definitely succeeded, and many a local's Sunday afternoon has been spent relaxing on their sunny balcony, craft beer in hand. Vegan or not, you should get down there, order a wicked cocktail and nibble on 'cheese' board piled with plant-based cheeses. And take the dog.
Pie Town
West End
Susie Yang, owner of Pie Town and lover of American-style pies and diners, started her pop-up food business in the kitchen at Wandering Cooks, with the goal of introducing Brisbane to the joys of buttery, flaky crusts filled with sweet and savoury fillings. Judging by the fact that Pie Town sold out of pies in the first few days after opening their first bricks and mortar store in West End late last year, she well and truly succeeded in getting us all hooked. You're likely to find Susie in the kitchen of the quirky diner most days, hand-prepping those perfect pie crusts. As well as the pie, we also love Susie's dedication to sustainability—all ingredients are locally sourced and you can take in your own container for a sneaky discount on your pie.
Want more? Check out these four women who are killing it in Brisbane's food scene.
Image credit: Grace Elizabeth Smith, Phat Boy, Ariana Gillrie