Whether you're a yum cha regular or you're completely new to the joys of over ordering baskets of pork xiao long bao and having to basically roll yourself home, the newest venue to land in the CBD's Brisbane Quarter is one that will have you grabbing the chopsticks for a feast of epic proportions.
Hailing from the southern states, Brisbane Phoenix is the fifth venue from Sydney's much lauded Phoenix Group, who decided to expand their dumpling empire north after successfully conquering pretty much every corner of Sydney. Bringing with them their signature sleek interiors and top tier yum cha dishes, the new venue is definitely one for group hangs, and even boasts a private dining room that can seat up to 20 people around the biggest lazy Susan you've ever seen.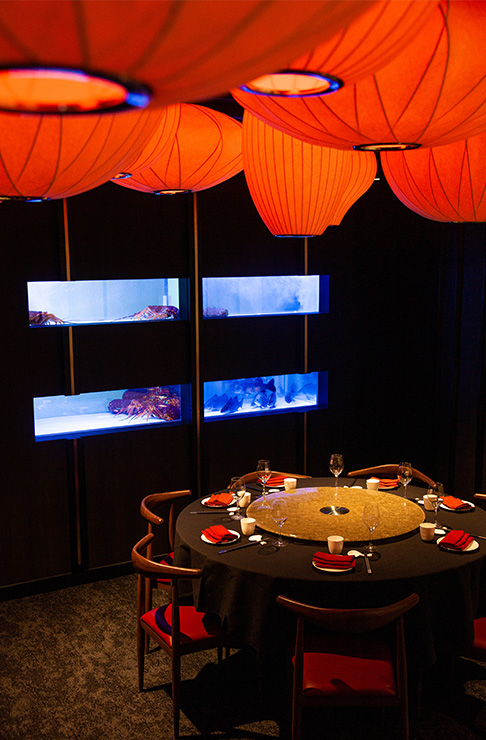 The restaurant itself is dark and moody, with a black, red and gold colour palette that harks back to its Chinese origins, though the Jackson Teece designed interiors are far more sleek and modern than your usual suburban yum cha haunt. Drawing the eye though is the blue lit fish tanks in one corner, where you'll spot fresh seafood that can be ordered, caught and cooked on the spot.
As for the menu, the list of dishes has been well and truly pared back from those you'll find offered in Sydney, but don't worry—that's a good thing. After years in the dumpling making business, owner Anita Fung and her kitchen team well know which dishes are the favourites, and have brought only the best of the best to their new northern outpost. Specialty yum chefs whose only job is to hand make the likes of crab xiao long bao, prawn and garlic chive dumplings and steamed BBQ pork on the daily work alongside the a la carte team. Plus, while the menus might be shorter, they're still hella long—good luck trying to choose just a handful of options. One must try is the quail Maryland, and we'd also have to strongly recommend the deep fried lobster tails. Wear loose pants, yeah?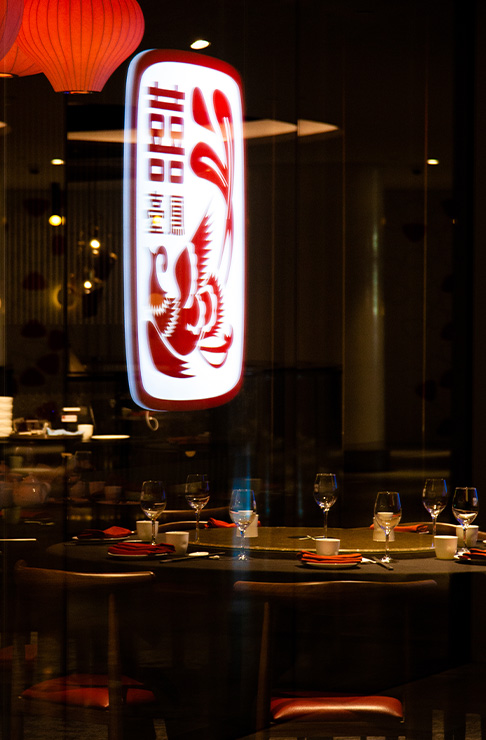 If you've already started practicing your chopstick skills in readiness, you'll find Brisbane Phoenix in the Brisbane Quarter at 300 George Street, open for lunch and dinner seven days.
Want even more dumplings? Check out Brisbane's best yum cha joints here.
Image credit: Sophie Spencer