If you've ever seriously entertained the thought of breakfast for dinner (and by seriously entertained, of course, we mean, eaten cereal out of the box at 9:30pm), you understand the appeal of the all-day brekky menu.
Feel like a lie-in on the weekend? We've got you sorted. Resent the fact that bacon is only really socially acceptable in the morning hours? We hear you. Struck by an insatiable craving for French toast at 3pm? You are not alone, and we have the answer. Read on for a cracker list of Brisbane breakfast joints that don't slip into sandwich mode come 12pm (or, worse, 11am!).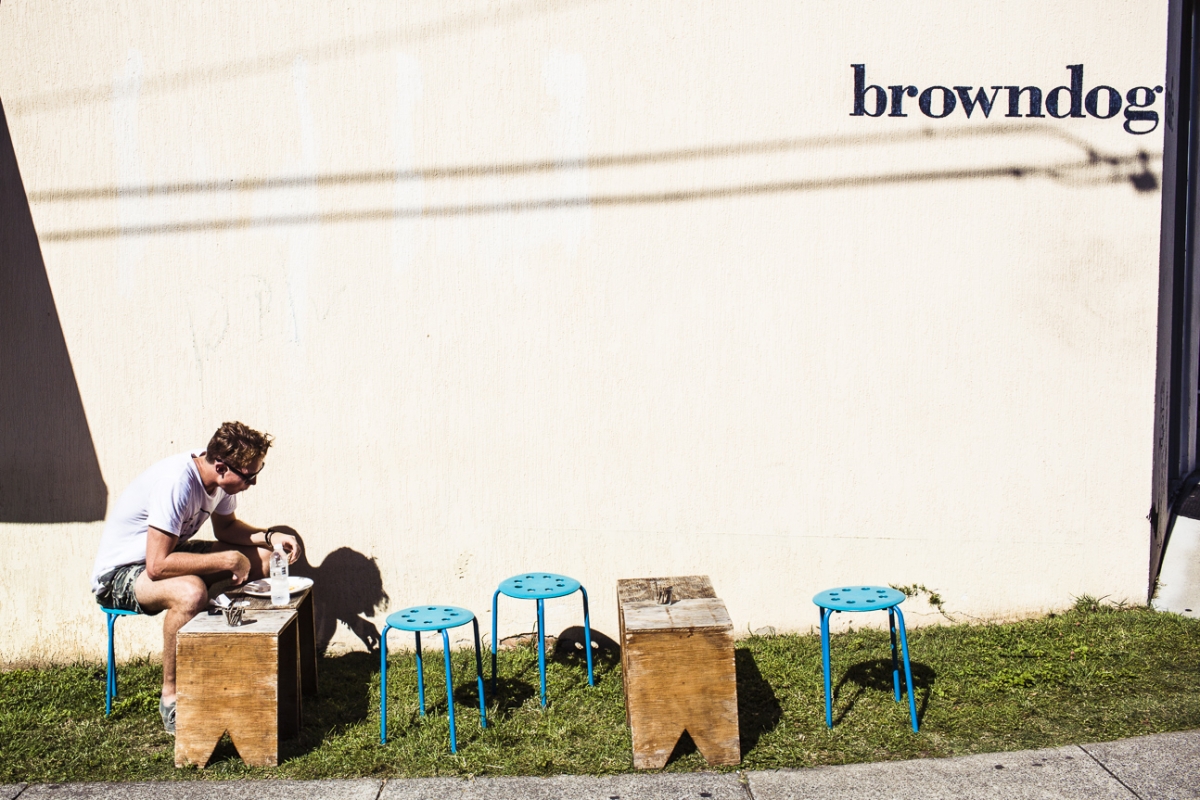 Brown Dog Café
Brown Dog has a very reasonably priced breakfast menu, with breakfast burritos, avo' on toast, and home-made beans on toast making an appearance. The unappealingly named, Dog's Breakfast (with haloumi, avo', lemon, spinach and toast) is only bettered by the Big Dog's Breakfast (ham and scrambled eggs), and the Lazy Dog Roll (with ham, eggs, cheese, and hp sauce). Housed on Logan Road and open until 2pm on a Saturday, even the laziest dog can make it before the breakfast kitchen closes.
New Farm Deli and Cafe
Tucked unassumingly next to New Farm Coles, New Farm Deli has a jam-packed brekkie menu that is sure to have something to tempt you. Think pancakes with banana and maple syrup or berry compote, green eggs (that's English spinach tossed through scrambled eggs), or, for a meat fix, try The Contadino (with lamb chops, sausages, bacon, fried eggs, mushrooms, and tomato.)
Pablo
The breakfast options at Pablo are some of our most adored, and, praise the lord, last until 2:30pm. Dine in at this Brunswick Street stalwart whenever you manage to escape your doona, and be treated to the likes of savoury mince, slow-cooked with chorizo, served with herbed crème fraiche; confit of Portabella mushrooms baked with fetta and herb crumble; and brioche french toast with spiced poached pears, homemade chai tea ice cream, hazelnut fairy floss, crushed pistachios and vanilla syrup. Yep, this is breakfast. Drool.
Willow and Spoon
The breakfast menu at this eccentric Samford Road eatery may only technically run until 11:30 when lunch takes over, but because the Willow and Spoon gang know how much y'all love breakfast in the afternoon, they've retained a few breakfast items on their lunch menu. (Tricky, tricky!) AND, they have an all-day brunch menu on Sundays, featuring their quirky take on breakfast classics, like the French toasted brioche with caramelised banana, maple syrup and icecream, and the ominous sounding 'Lady Macbeth', pork and leek sausage, fennel gratin, confit onion jus, and poached eggs.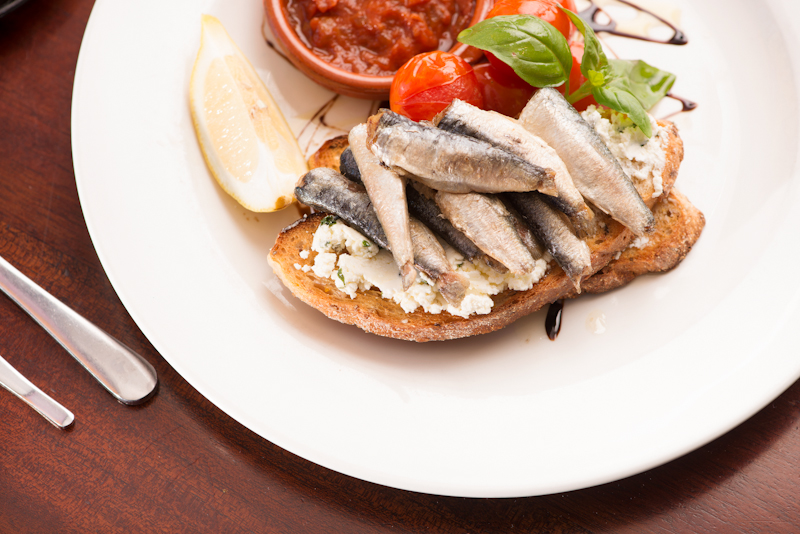 The Ponycat
The great thing about The Ponycat is that no one raises an eyebrow if you order the burger at 8am, or the smoked salmon and scrambled eggs at 2pm. The Boston Baked Beans, with fried eggs and chipolata are legendary, the smashed avo' is one of the best in town, and even the toast with jam is killer. Other notable mentions include the sweet potato and leek pancakes, and, of course, the savoury mince (which we've already dished on, here).
The Ponycat crew are a smiley bunch, and are happy to tweak your breakfast to your liking. The menu is always a'changin', but you can head to their
Facebook page
for a photo update of their chalkboard breakfast line up.
Atomica Café
West End locals have been all over Atomica for years, and it's no surprise this spot has remained such a hit with its well-priced, dependable breakfast offering. All the usual suspects are on the menu, including avo' on toast, corn fritters with poached eggs and salsa, and double beans with smoked bacon. And, really, who needs a surprise for breakfast?
Symposium Café
Delish, all-day breakfast that won't make you feel like you've just massively over-indulged when you put down your fork? Where can we find such a magical place, I hear you ask? Symposium Café on Commercial Road caters to the health conscious, and the dietarily difficult, with a focus on paleo and an impressive line-up of milk alternatives. Menu highlights include the truffle eggs bennie, the Paleo waffle with chocolate avocado sauce (it's good!), and a Kobe beef burger (which also comes in a double portion - handy if you're protein loading). Or, for something not so meaty, grab the house-made granola.
Bungalow 4171
The sweetie treaties on offer at Hawthorne's Bungalow 4171 make choosing the savoury breakfast option at this spot a hard (but not impossible) sell. There are scones, muffins, danishes, mud cake, and tarts to tempt you, as well as hotcakes with grilled banana and croissants. On the savoury side, bagels, a wicked avocado smash, sweet corn and chorizo cakes, bacon, pineapple and salsa with eggs on toast, and a range of savoury pies, making this all-dayer one to try.
Want more all-day action? Check out our first round up of all-day breakfasts here!
Image Credits: Have Cake Will Travel, Geoffrey Zabell, The Ponycat