Cheese High Teas. High Cheeses. Afternoon cheese. Whatever you want to call them, cheese-focused high teas are a thing and we couldn't be happier. Especially since Salt Meats Cheese in South Bank is now serving them up on the regular every Sunday from 11am for all our cheese eating needs.
How much cheese is involved in a high cheese, you ask? A lot, is the answer. On the line-up is a gooey truffle baked brie, even gooier deep-fried mozzarella sticks, burrata and Aperol Spritz cheesecake for a sweet finisher. For now the cheese-filled menu is only available at their South Bank location, but you know that truffle baked brie is going to be worth travelling for.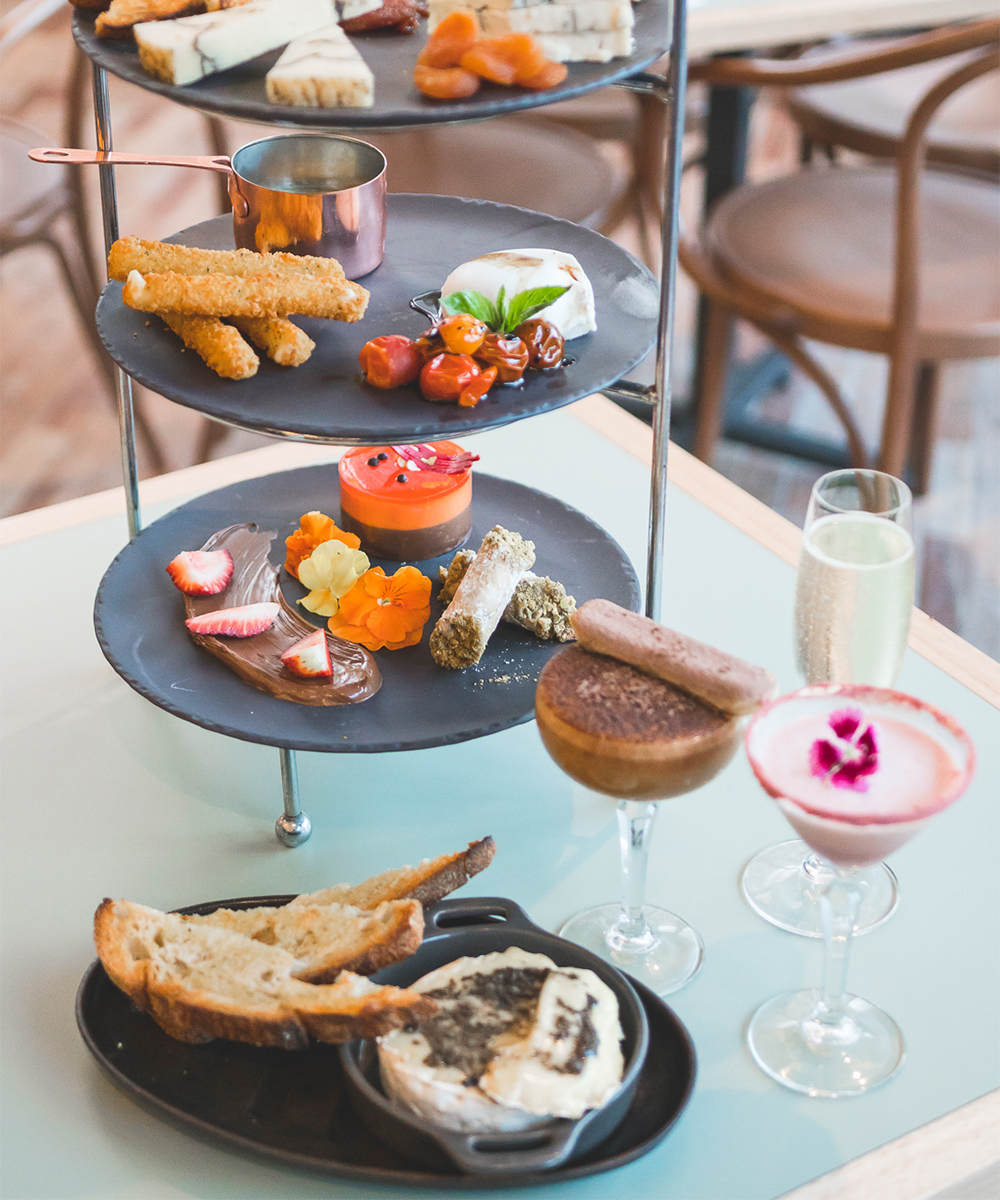 The whole thing will set you back $39 per person, and you can add bottomless wine for another $39 per person. Excuse us while we book ourselves a table for every Sunday until the end of time.
On that note, booking in advance is a good idea, and you can do it here.
THE DETAILS
What: High Cheese
Where: Salt Meats Cheese South Bank
When: Every Sunday from 11am
Find out more here.
Feeling extra cheesey? Stock up on supplies at the best cheese purveyors in Brisbane here.
Image credit: Salt Meats Cheese