Lay out your loosest clothing (preferably not white) and think about skipping a meal or two in preparation, because an all-you-can-eat wing buffet has landed in Hendra and it's ready to put you into a food coma.
Brought to us by the owner behind Phat Boy, Phat Elephant, Chai Thai and Chapter IV, Chook is a whole new concept for hospitality icon Alyssa Phadungkiat, but with so many of our favourite venues already under her belt, you can bet this one is going to have locals queueing out the door.
Taking over an old Queenslander cottage on Gerler Road (some may recognise it as having been home to The Hamptons in a former life), the venue has been given a minimalist makeover, with nothing to detract your attention from the feast that is to come except for one wall covered in colourful retro chicken posters and another stating 'Ain't no thing but a chicken wing.'
But you won't be paying attention to what's on the walls—your eyes will well and truly be on the spread in front of you. The signature feed is, of course, the bottomless wings and sides: $21.90pp will score you three flavours of all the wings you can handle, as well as bottomless coleslaw, fried rice and crispy shoestring fries.
Not quite hungry enough to commit to the epic deal? If you accidentally wore your tightest jeans, don't worry—the wings also come in packs of 6, 12, 18, 24, 36 and a massive 48 for a big groups, with 8 different flavours to choose from. Personally we recommend sweet and sour, but other choices include teriyaki, buffalo, smoky BBQ, Japanese curry and satay peanut—though we hear those flavours will change regularly. You can pair your choice with those same sides (in limited portions this time) or opt for one of the takeaway packs.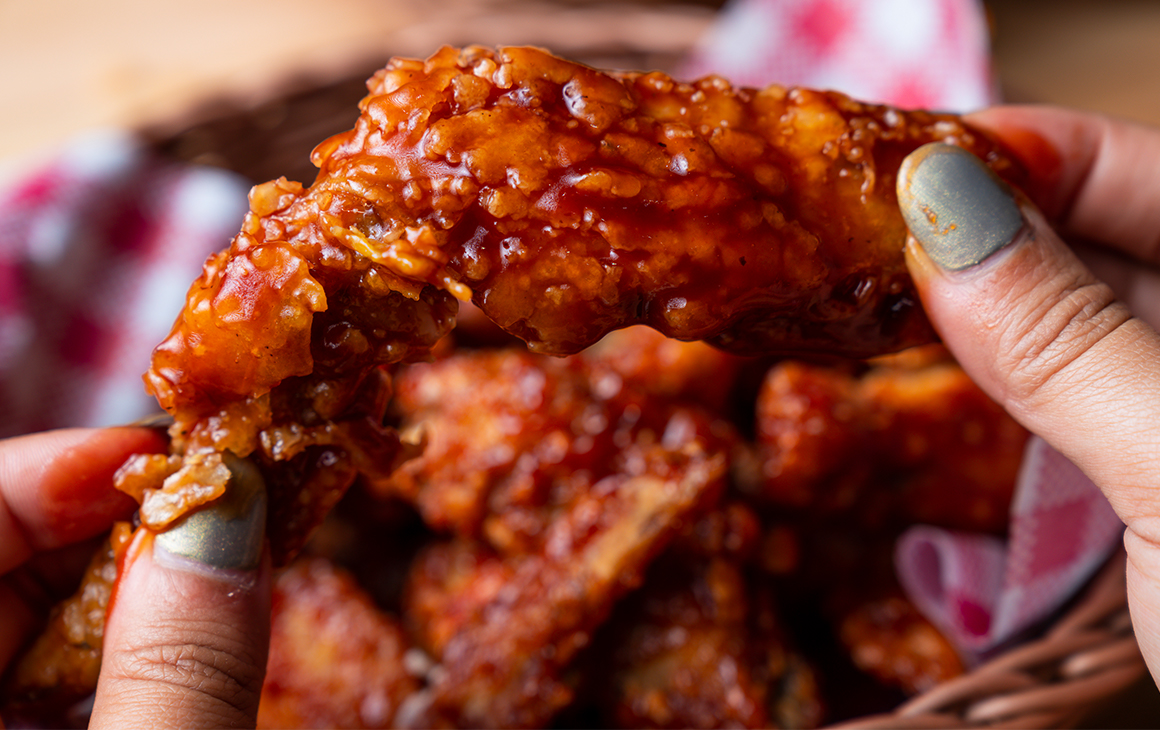 If you're not much of a wing fan (you've just been dragged in by wing fanatic), there's options for you too. Rice bowls come in crispy chicken Japanese curry or teriyaki chicken flavours, while a beef burger with the works and crispy chicken burger round out the short menu.
While you're chowing down on wings, you can also sip on a range of beers, wines and sweet lemonades, or there's takeaway options if you prefer to pig out in the comfort of your own home. Understandable—no one eats wings gracefully.
The best part? To celebrate their opening on Friday 24 January, Chook will be doing half price buffets for their first month of service. Count. Us. In.
Get all the details here and dig out those stretchy pants before you go.
You'll find more of Brisbane's best wing joints here.
Image credit: Supplied