Aperol spritzes may not be the usual sip you think to pair with steamy dumplings, but it turns out they're just what our Sunday yum cha sessions have been missing all this time.
And where will you find this unusual pairing? West End's Chu The Phat of course. As well as combining martinis and dumplings for $25 every Wednesday, and fried chicken with beer for $10 on Thursdays, this Asian fusion spot dishes up baskets and baskets of yum cha dishes to wash down with bubbly Aperol spritzes every Sunday.
Best of all, the yum cha feast will only set you back $30pp. For that price you'll get a selection of vegetable spring rolls, prawn toast, chicken ribs, steamed duck buns, wok greens and dumplings in flavours like prawn and garlic chive, pork and cabbage, wagyu beef, pan fried mackerel and, wait for it, vegemite and cheese. Do we even need to mention you can sip on free iced tea while you wait for those bamboo baskets to come piling out?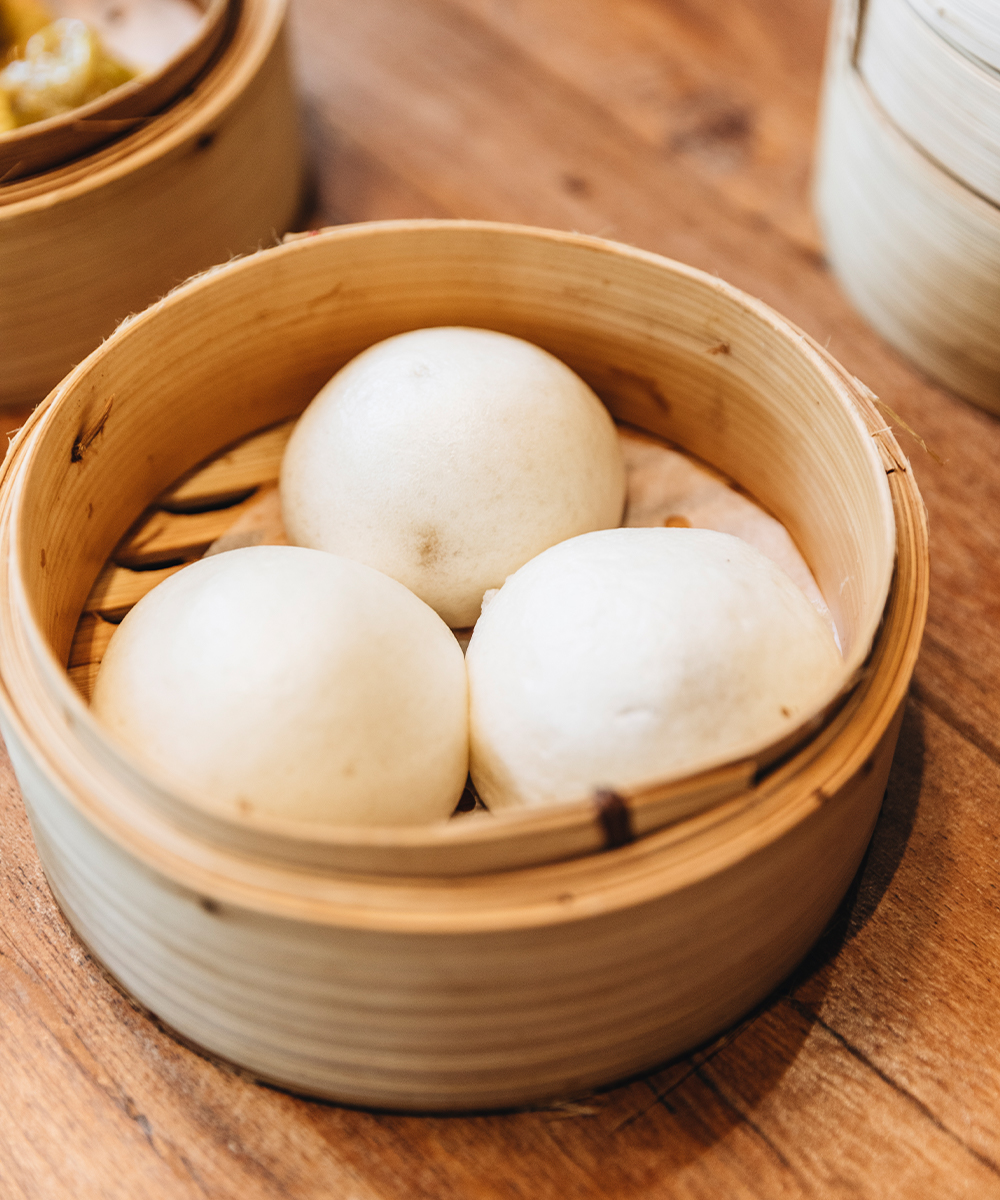 Of course, Chu The Phat is one of our favourite venues any day of the week (we're slightly obsessed with their mung bean pancakes). Who wouldn't love a restaurant that dishes up $30 lunch time banquets on weekdays? Heading back to work with a food baby is always a good idea.
We also love that the space is perfect for a big group dinner. Not only do they offer up banquet menus (a must when you're trying to split the bill with more than one other person), they've got plenty of areas to cater for any number of hungry guests, from 20 of your closest pals for a birthday feed to 300 work colleagues for a laneway cocktail party.
And we haven't even started on the cocktail menu—hello guava margaritas. Basically, Chu The Phat has it all.
Head over to their website to check out all the details of those weekly feeds and take a squiz at their menu. Then start practicing your chopsticks skills in readiness for bulk Sunday yum cha.
Want more? Check out Brisbane's best dumplings here.
Image credit: Grace Elizabeth Images