Whether or not you've succumbed to the phenomenon that is Cadbury's Caramilk chocolate, we have some news that might just have you cancelling your upcoming dentist appointments and heading out for a serious sugar binge instead.
Launching tomorrow, Tuesday 1 September, dessert and cocktail bar Cowch is dropping an entire menu dedicated to Caramilk, which they've managed to hoard apocalypse-level stocks of—you know, just in case there's another shortage of the stuff. Hitting all of their quirky venues, in South Bank, Chermside and Pacific Fair on the Gold Coast, the new menu features five different cocktails and sweet treats to sink your teeth into.
Back on the menu is the Caramilk pancake stack that sent everyone into meltdown when they added it as a special earlier this year (see it here), layering three pancakes with Caramilk and shortbread crumble, caramelised condensed milk ice cream, caramel and even more Caramilk. Joining the stack is a Caramilk waffle sandwich as well as both boozy and non-boozy drinks. You can just warm up with the Caramilk hot chocolate, or get a little tipsy with the Caramilk cocktail, which blends white chocolate liqueur, caramel liqueur and condensed milk, and comes served with a mini waffle and Caramilk on top.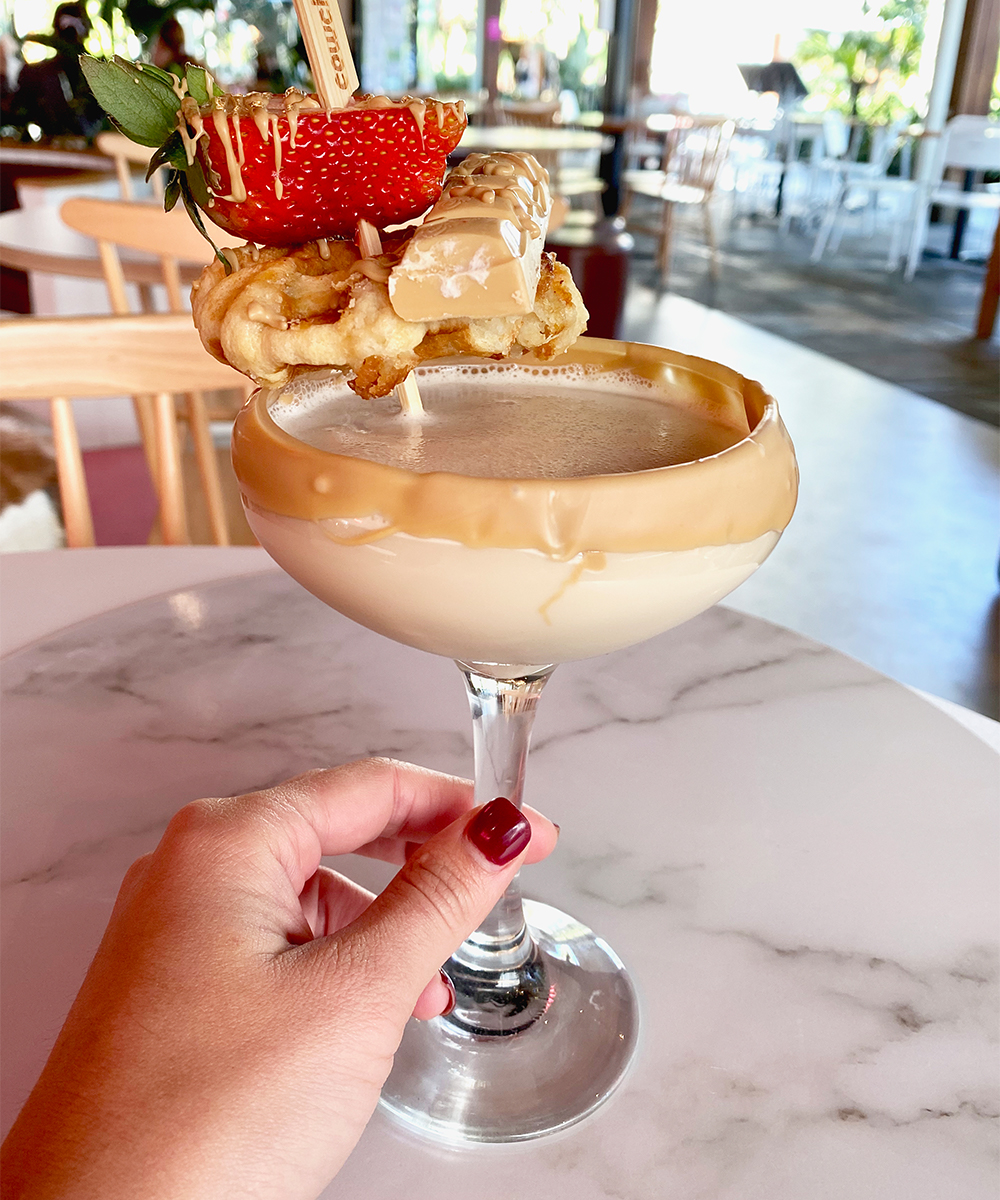 If you're prepared to risk diabetes, go all out on the Caramilk mega mocktail, with milk, caramel syrup, condensed milk and caramelised condensed milk ice cream all topped with whipped cream, caramel popcorn, Caramilk and caramel drizzle. See why you should avoid the dentist for a while?
The menu officially launches on 1 September, but don't fret, as this one will be around for a while. Find it at Cowch in South Bank, Chermside and Pacific Fair.
Check out Gelato Messina's latest decadent treat—Cocoa Pop White Choc Gelato—while you're at it.
Image credit: Supplied