Tucked away down a suburban, tree-lined street we have made a startling discovery — the best croissants this side of Paris.
Sticky, chewy, and flaky the chocolate and hazelnuts croissants from Newmarket's Crust & Co. Artisan Baking are a gluttonous delight.
Opened only two months ago, this is the brainchild of owner Lara Sample (from Chouquette Boulangerie Patisserie in New Farm) and owner-baker Sebastien Pisasale.
The words 'hidden gem' seem cliché but are apt — only a chalkboard out the front of the historic Red Brick Bakery on Edmonstone Street hints at what's happening inside.
The side door from the car park opens up into a vast bakehouse where you can see (and smell) fresh loaves being pulled from the oven.
The shopfront itself is an array of mismatched wooden furniture and marble-topped tables. Shelves are stacked with fresh loaves and rolls are piled up into wicker baskets — sourdoughs, baguettes, light rye, spelt, and ciabatta.
Meanwhile the glass-fronted counter displays scrummy delights such as breakfast brioche, flavoured quiches, and olive-studded focaccias.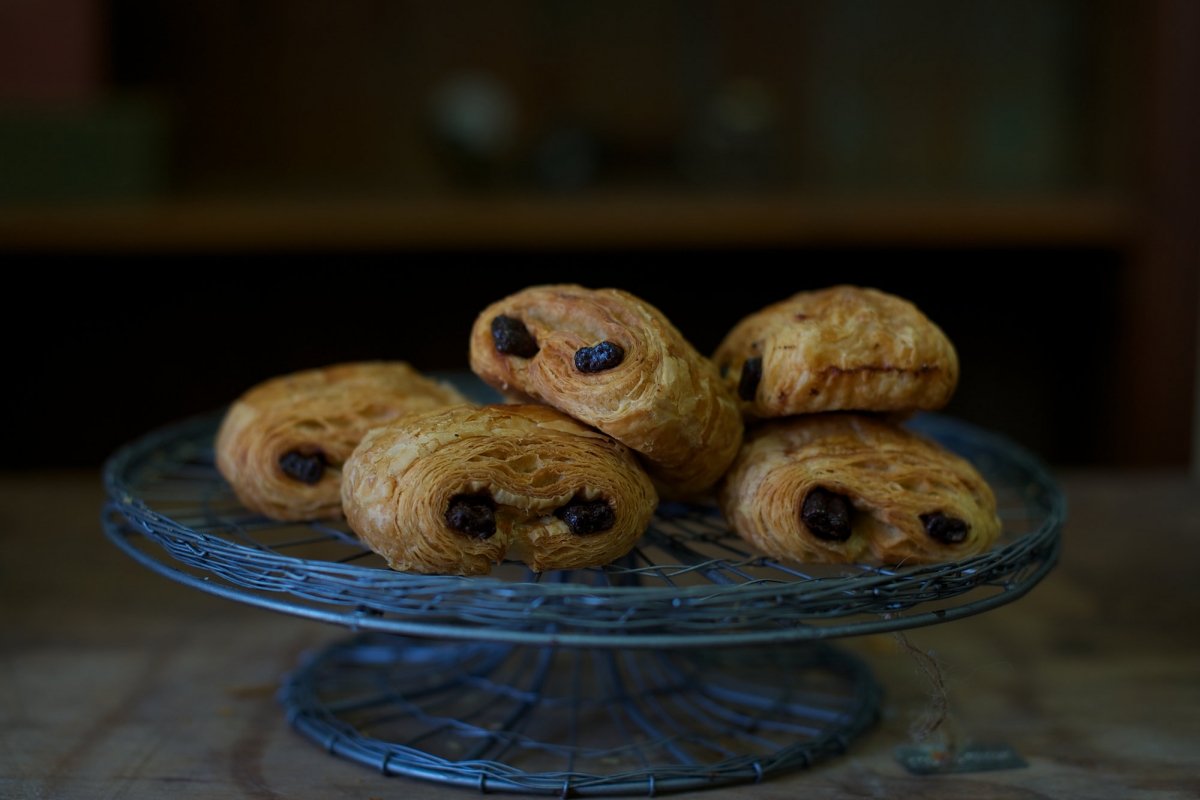 Parcels of home-made biscotti are ready to be picked up, and a hand written sign propped up against copper jug announces the bakery's plans for expansion: 'I will be a coffee machine when I grow up – soon!'.
Selections change daily based on availability of produce and the pastry chef's inclination.
Prices are reasonable, with breads coming in between $4 to $10 and pastries, between $1.50 to $6.00. Quiches are available by individual serves ($5) or $25 for the whole damn lot.
It's open Fri-Sun from 6.00am-12.00pm and to avoid disappointment, don't forget your cash – Crust & Co currently doesn't take cards!
Image Credit: Bronwyn Hawkins