When I was younger, in the days leading up to Christmas Day, I'd ask mum if she was excited. "Yes. Absolutely" she'd reply with a slightly pursed smile and a slight sense of foreboding. Now that I know what Christmas entails, her facial expression is understandable.
Wouldn't you hold a little culinary apprehension if you were putting on a spread with all the trimmings for 20+ guests? Many things can go wrong. And not just with the food. Afternoon games could get out of hand and next thing someone's ER inbound. Or Aunty Merrill could have too much brandy custard and start telling everyone what she really thinks of their life choices…
When you're tiny you think Christmas and sitting down to a lunchtime spread of your favourite things (hello, hasselback potato) is the most magical thing (so too that a man would come down your chimney and leave you gifts), but as the years go on, you realise what an ominous task plating up the big feast is (and what a strange thought a man coming down your chimney really is, too).
And so, in the face of culinary-fuelled Christmas anxiety and for all those who've volunteered to host the festive feast this year, this is for you. We've scoured the town and tracked down where to head when you're not up for making the pudding, can't be arsed to peel the spuds and really haven't a clue how to stuff a turkey.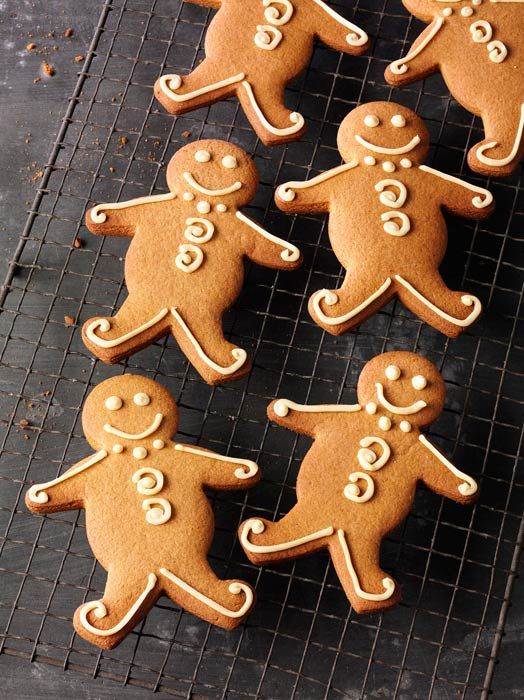 Here are our picks for Brisbane's best Christmas caterers. It's a big list, but we've checked it twice, so you'll get it in two parts.
Christmas is so their thing and they do it in style. From sweet to savoury they've got it all (check the order form here). Our picks? Pork, prune and fig terrine, cured sides of salmon AND many types of birds stuffed with cranberries, apricots and almonds, ready for roasting. They've also mastered the art of a gluten free Christmas cakes too, so members of the celiac community will be well happy.
Gingerbread Folk
The Gingerbread Folk have been busy little beavers in the blue mountains, baking delicious gingerbread for all of us. But this is not just your stock-standard gingerbread. The gingerbread that is created by this petite bakery comes in original, chocolate, gluten free, dairy free, and vegan. Huzzah! These tasty little men can be found at Urban List favourites, The Standard Market Co. and Rosalie Gourmet Markets.
Puddings, cakes and then some. This is where you must come for all your little sweets come tea and coffee time. What's more, they have the most incredible ginger bread houses sitting in the window! Imagine dunking the left over bits into tea on Boxing Day. Ginger milky goodness and the Sydney to Hobart/Boxing Day Test. Yes.
Like some caramel and brandy sauce on your plum pudding? They've every sweet you can think of, including trifle! Mango or cherry? Both feature layers of sherry soaked sponge cakes, crème patisserie and fruit.. Faultless.
They'll stuff your turkey breast with thyme and parsley, have made up batches of chicken brandy pate and baked the Christmas cakes. There are side salads to order too, but we're taken by the treats. Rum and apricot balls, shortbreads and panforte will see your sugar levels peak sky high.
They've just started selling their own range of olive oil, jams, chutneys and other kitchen staples, and are set to expand the offering for Christmas. Think cakes, puddings and shortbreads, and fruit mince pies, all executed in delicious Chester Street style.
Image credit: Food Republic, Gimme Some Oven, Hello Magazine