We're suckers for dumplings. But too often these days these little parcels of joy are more trendy than tasty (we blame the Hipsters).
When Fat Dumpling quietly opened their doors on Brunswick Street in April, they started as they mean to continue — this dumpling bar is no fuss, with a minimal fit out and a simple menu. Fat Dumpling is all about the dumplings, and after one visit, we're in love.
The dumplings come three ways, steamed, poached, and pan fried, in simple flavour combinations like pork and Chinese cabbage, prawn and garlic chive, fish, and chicken and asparagus. There are also pork xiao long bao, the traditional and notorious delicious soup-filled dumpling.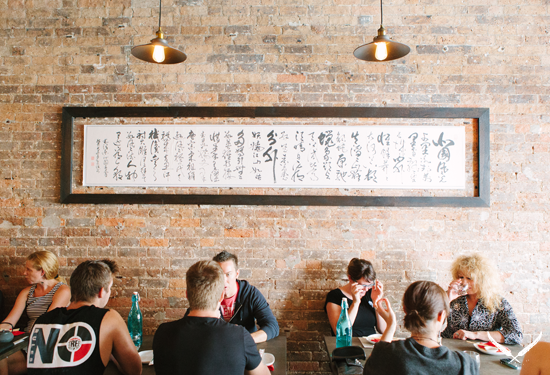 There's also a short and sharp list of small dishes and mains to complement your dumplings. All your favourites are here — pork and bean sprout spring rolls, chicken skewers, pork belly braised in sweet soy, and salt and pepper squid. For something lighter, Chinese broccoli salad and crystal cucumber salad are on hand.
For dessert, a peach spring roll with vanilla ice cream will do the job.
Japanese and craft beer as well as wine are available to wash all this goodness down, and — get excited Valley kids — Fat Dumpling do takeaway.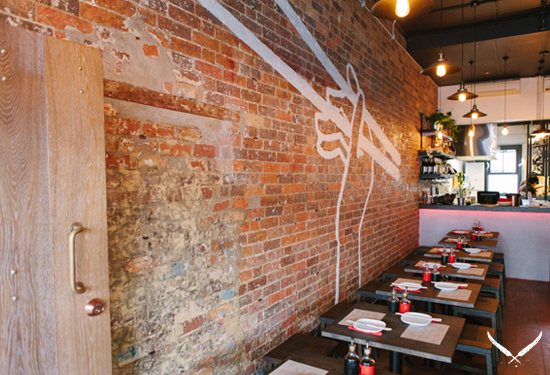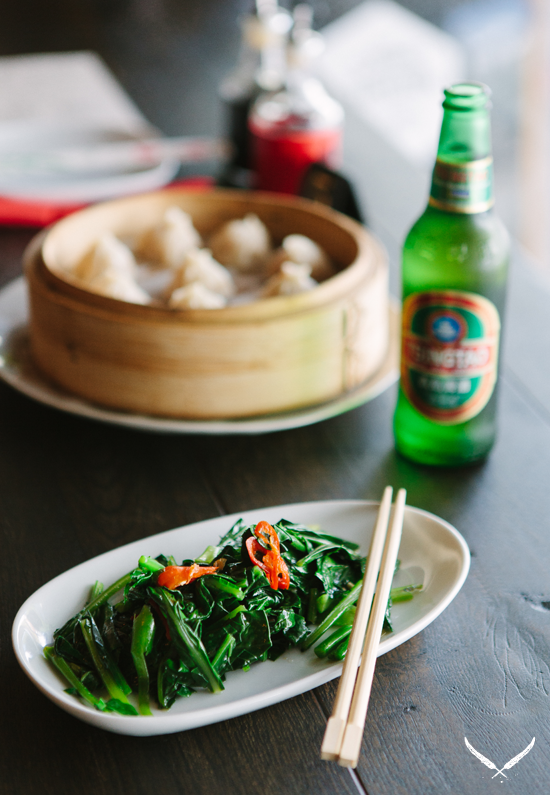 Image credits: Daniel Maddock