Brisbane is home to an impressive list of female entrepreneurs who founded, run and operate a heap of familiar businesses. They've turned themselves into household names, and their businesses into the brands we know and love.
In almost every field, there are Brissy female business owners killing it in their industry (yeah the girls!), from ceramic studios to design spaces and every heart-shaped brownie in between. If you want to be inspired, or even just support your local ladies this International Women's Day, here's an encouraging list of female achievers from within our Brisbane hood. Who run the world?
Forge Forward
Fortitude Valley
Women helping women AND creatives helping creatives might be an atomic superpower of arts and business, and we're here for it. Amy Crow (make-up artist, salon owner, graphic designer, illustrator, photographer, business guru and all-round unicorn of lady-power) has created a space that feels like a gallery and acts like a permanent pop up, with a selection of ever-changing themes and local artists in Ann Street, Fortitude Valley. The multidisciplinary environment plays host to a collection of up and coming designers and creatives, holds immersive events and puts Brissy on the creative map. She also sells t-shirts you won't take off for days on end.
The Zoo
Fortitude Valley
The Zoo's 2016 change in ownership made it easy for the city to support local music acts and female biz-owners too. But Pixie Weyland isn't new to Brisbane business owners' scene, starting her journey with 'Lost Boys', a little organic, vegetarian, carbon neutral cafe in Fortitude Valley, and now running The Zoo along with a number of other side hustles and passion projects. One of the 2017 Brisbane Young Entrepreneur nominees along with taking out Telstra's QLD Young Business Woman of the Year, there's no doubting Pixie is letting the female-flag fly in the entertainment scene.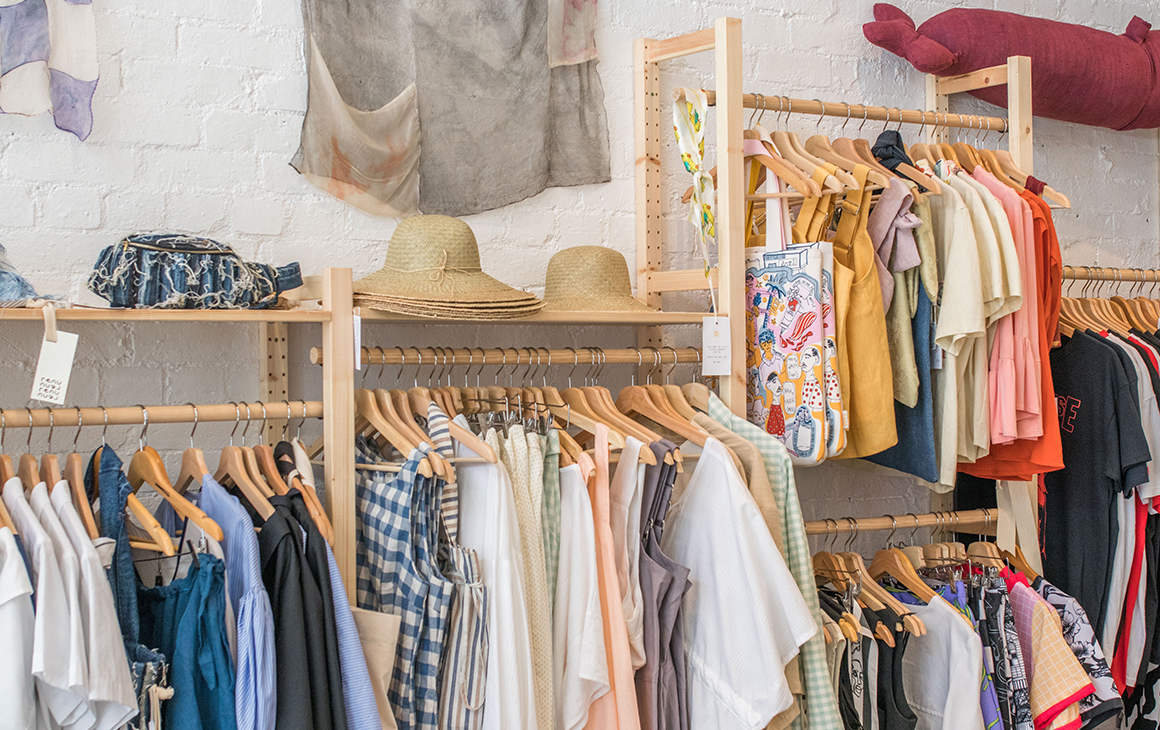 Practice Studio
Fortitude Valley
Designer, seamstress, and all-round creative muse, Kat Walsh, runs Practice Studio in the thriving creative hub of Fortitude Valley. The combined work room and practice space offers a place for creators to reconnect with thoughtfully made garments with an emphasis on the design process. A conscious creator, Kathryn's fostered a space where ethics and sustainability come first, selling a selection of seasonless collections, limited edition art-fashion pieces and short runs of garments and accessories. A female entrepreneur embracing fashion and style's potential for good? Marry us.
Dangerous Females
Online
Dangerous in name and dangerous in nature. You've definitely seen their campaign t-shirts on the street and in your Insta-feed, a collective of self-proclaimed Dangerous Females fed up with the incidents of men's violence against women in Australia. Jas, Jes and Cath are leading the cause to take back ownership of the word danger, a noun all-to-often associated with the restriction and silence of women. Support them and in turn, support women in living a life free of violence in their own homes.
Wandering Cooks
South Brisbane
Jack of all trades and master of…well…so many things, Angela Hirst is the director, garden and food service curator for South Brisbane's foodie hub, Wandering Cooks. We love any woman who can turn a passion into a career, especially when it comes to food and the community Ang has gleefully developed around it. A qualified chef with a PhD in Food Ethics (we feel morally invested in food, that's for sure), Ang has had an appetite for career diversity, working across restaurants in a number of countries, working for Food Connect (a community supported agriculture enterprise), developing her own cooking classes and catering company along with reviewing restaurants for large-scale foodie publications. What a woman.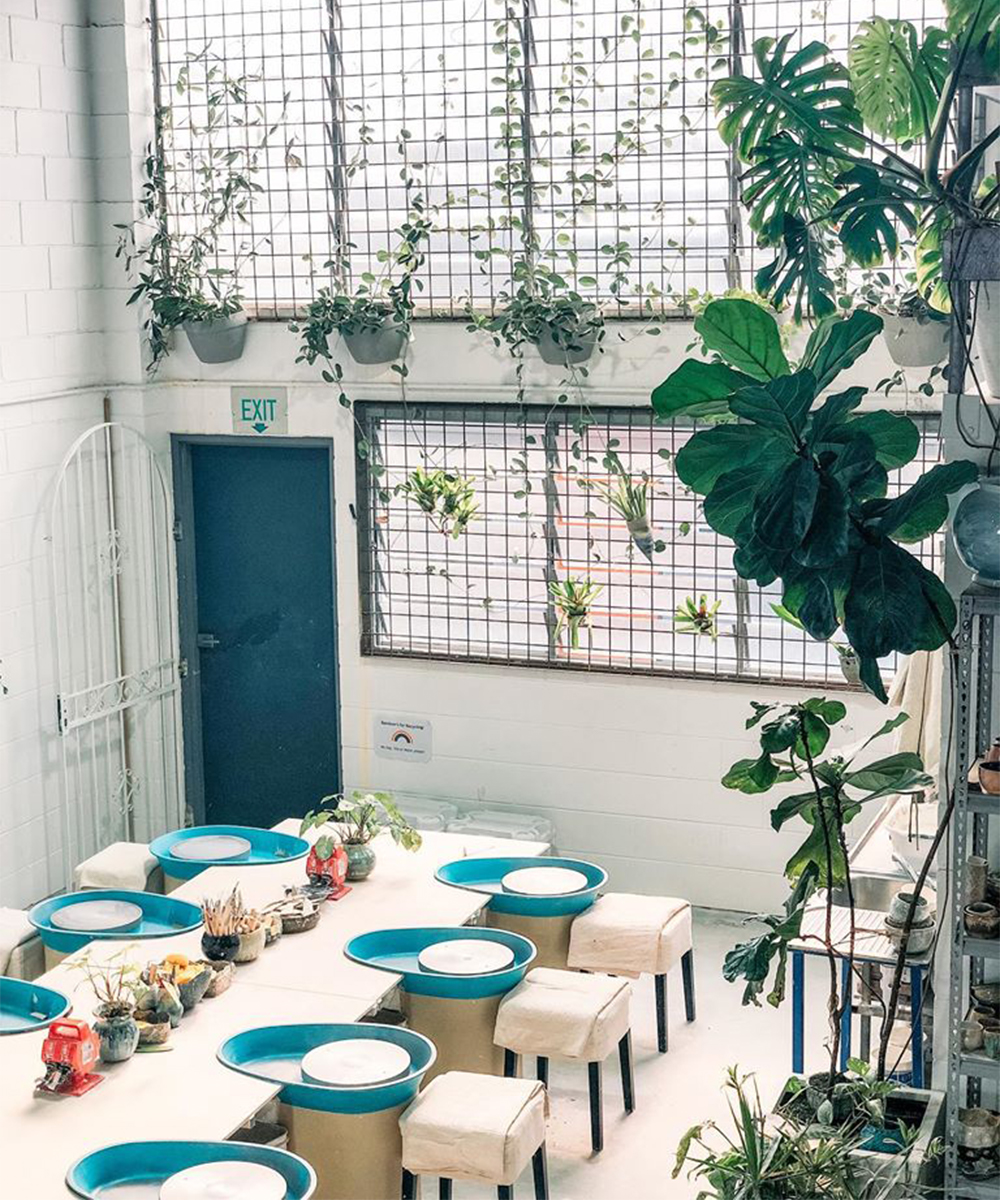 Mas and Mieke
Newtead
There are few things sweeter in life than a mother-daughter duo, pairing up to take on the Brisbane business world (and killing it). Charlie De Deyne and Mieke Proost-De Deyne collaboratively make up Mas & Miek Ceramics, and recently opened their dream warehouse studio in Newstead (The Ceramic House), inviting beginners and advanced potters to enjoy the space together. The pair's love for ceramics, earthy materials, along with many days spent together in their hinterland studio gave them inspiration for the pieces spotted around their home, and their entrepreneurial nature means you can now learn to throw your own.
I Heart Brownies
Bowen Hills
We bend the knee to the woman who brought heart-shaped brownies to Brisbane! In 2015 Lulu Purnell captured the hearts of gluten-free treat-chasers with her now-famous brownies. After founding the business with a simple idea for a beloved dessert, Lulu secured her first kitchen and kiosk space in Bakery Lane before expanding I Heart Brownies to a bigger location in Bowen Hills and offering same-day delivery to the masses. Thank. You. Lulu.
Baller Blends
Online
Brisbane-based foodieprepreneur, Kylee Collings understands people like make their snacks and eat them too—even the ones pinched for time—and so Baller Blends was born. A totally new concept to the health food sector, Kylee has rolled up a selection of raw ball healthy snacks, creating her own special blend of tasty ingredients so Australians can create their own healthy balls at home. Catchya later expensive cafe balls.
You can also check out a few of Brisbane's coolest female restaurant, cafe and bar owners here.
Image credit: Forge Forward, Mas & Miek, Ranyhyn Laine