The promise of a new Brisbane bar from the gastronomical brainiacs behind Gerard's Bistro was alluring enough, then we heard it was also a charcuterie house. Cue the cured-meat induced hysteria.
A holding pen for Gerard's Bistro patrons — albeit a very cool one — Gerard's Bar is tucked of James Street at the end of the alleyway that houses Gerard's, with a warm and minimal internal bar and leafy outdoor courtyard sure to attract a few bar flies.
Gerard's Bar might have been conceived as a holding space, but you will be tempted not to move on to the restaurant. With a focus on in-house production (they prep' nearly everything themselves, curing meats adorn the window, and you can sit and watch your meal being created in the open kitchen from the bar), and a charcuterie list as long as your arm, Gerard's Bar does not disappoint on the food front.
Created by Gerard's Bistro's Ben Williamson, the menu at Gerard's Bar centres around an epic selection of meats, including all the big hitters from the world of preserved protein — think Jamon, prosciutto, salame, Mojama cured tuna, and cured pork fat, all shaved before your eyes.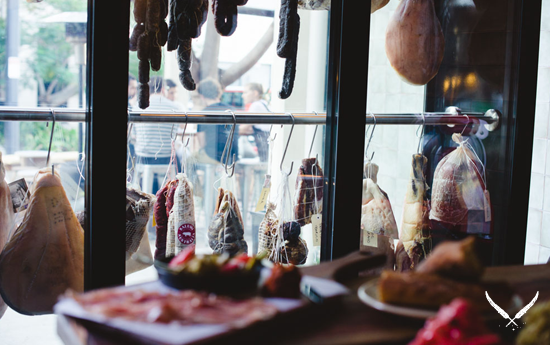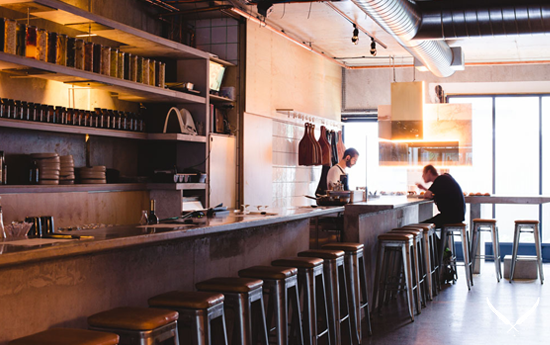 There's also a selection of vegan cold cuts, cheeses, pates and terrines, and Spanish preserves. Your picks are presented on rustic wooden boards with hunks of freshly baked bread and pickled vegetables. It's hand-on dining, Euro style.
The snacks menu includes more substantial options, with house-made potato crisps, a mahi mahi tartare with Jeruselum artichoke chips and kimchi, cheeseburgers flame roasted with a blow torch, and a sobrassada (a spreadable salami) with honeycomb from the Gerard's rooftop, that we would happily eat every day for the rest of our lives.
On the drinks list you'll find an impressive selection of wines, as well as a short and sharp cocktail list that also includes cocktails made for sharing, beer and sherry, all chosen with the food in mind.
Only open two weeks, Gerard's Bar has the comfortable warmth of its big sister bistro, and already feels like a well-worn local in the Brisbane bar scene.
Gerard's Bar is open until late, 7 days a week.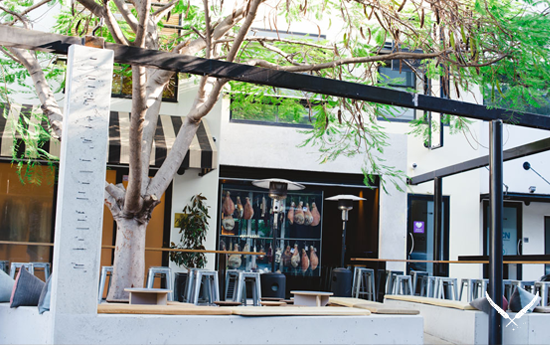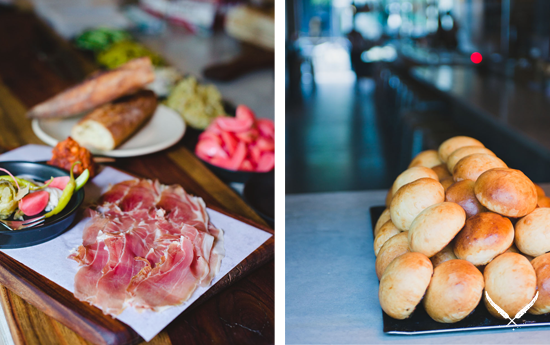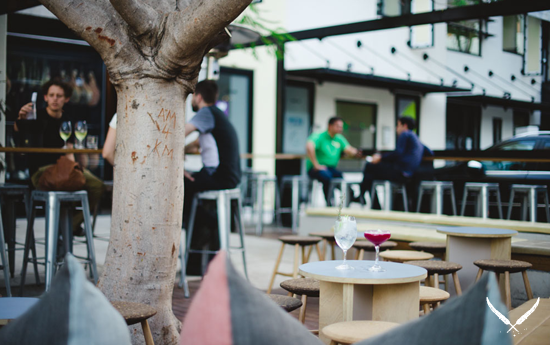 Image credits: Hannah McCawley