On the eve of Brisbane's premier beer celebration, Brewsvegas, I thought it high time that I make a proclamation of an unconventional love.
I am a girl that loves beer.
And not even in that "Oh yeah, I love Coronas and lime when I'm on holiday" sort of way.
Think stupidly nerdish, flavour-nuance-detecting, what-kind-of-hops-did-they-use obsession.
I also ardently believe that men shouldn't get to have all the fun when it comes to tipples of the brewed variety. I mean who went and up and decreed that beer was solely the domain of the man?
History can go jump, because the era of the femme-beer-lover is here.
Luckily for me, the team at Embassy Craft Beer Bar—formerly the Embassy Hotel—is of the same opinion, and they are taking their crusade to the streets, convincing one skeptical lady at a time.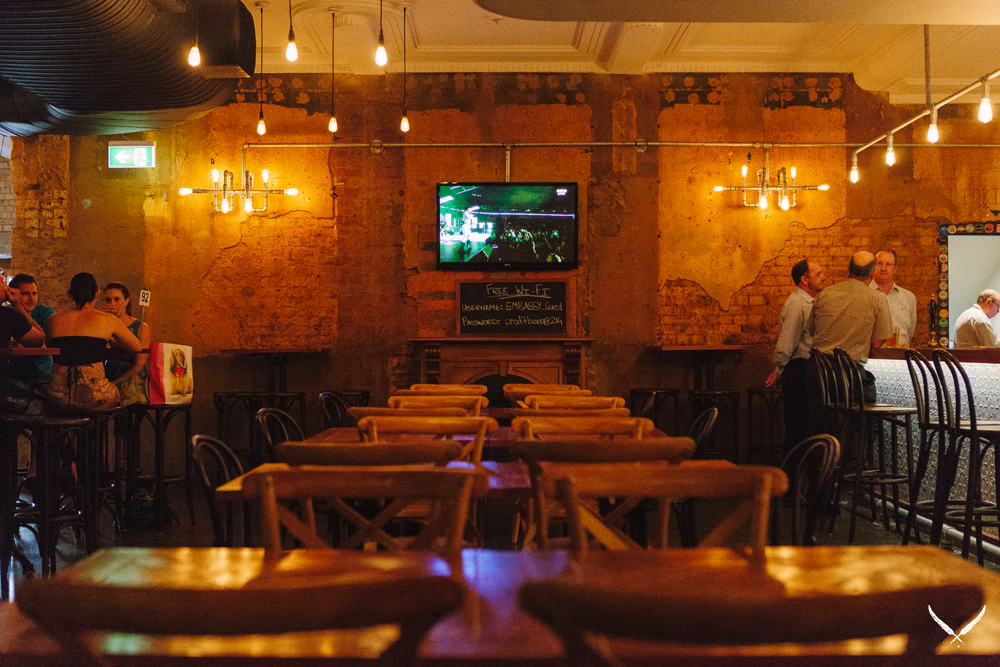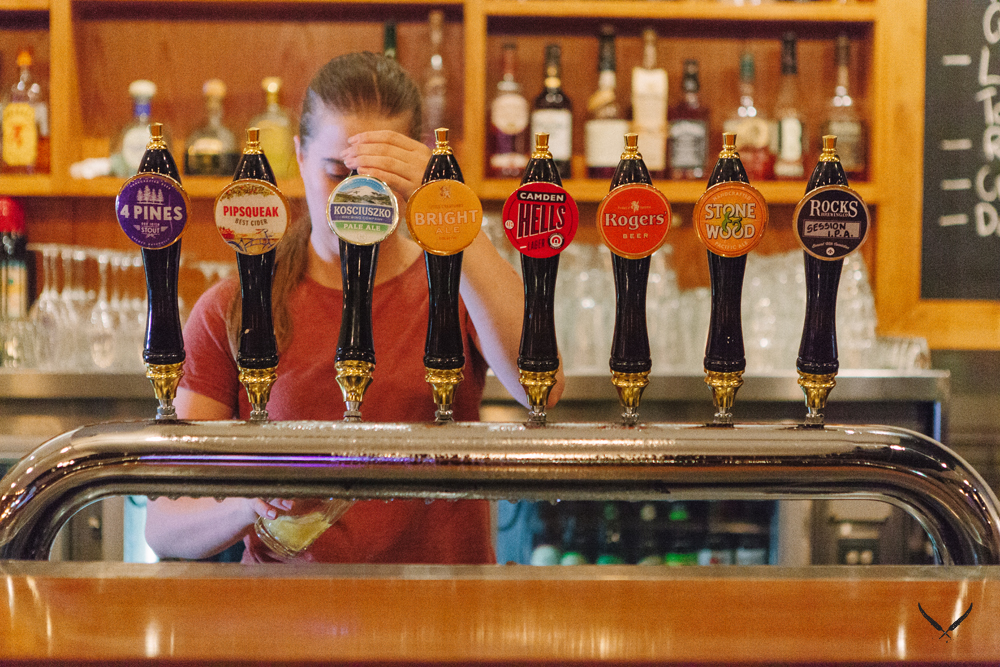 Enlisting the help of other beer-obsessed devotees, like our good friend Matt Kirkegaard (a.k.a Good Beer Matt), Embassy hosts a plethora of beer related events throughout the year to educate and address any beery myths that may be turning off the brew-curious.
The menu at Embassy is also one of the best beer-gustation menus we have come across—think Americana-inspired share plates and mains with an emphasis on fresh ingredients—with hatted chef Rob Campbell working his magic behind the burners.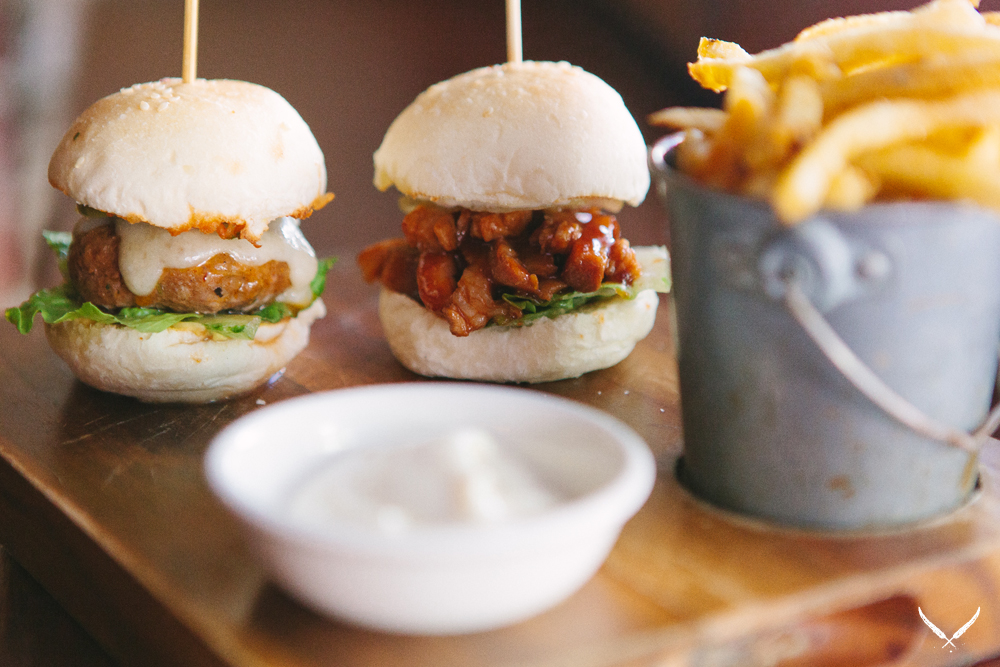 Although I hate to admit it, there will be some women who will just never drink beer (you're missing out), so Embassy have catered to you too.
With amazing cocktails—my money's on the Acai Berry Cooler and the Fireball Ginja—yummy food and a great location, it could even be your new girl-date spot (or a hens night for the unconventional bride?).
Also a founding member of the Brewsvegas movement, Embassy is reppin' hard from the 23rd to the 29th of March with 3 great events that will keep either gender more than satisfied.
Embassy Brewsvegas Mini Itinerary
Monday 24th of March | THE ULTIMATE BREWCULT COOK UP
A 4-course degustation created to compliment 4 different brews from the Brewcult & Killer Sprocket range.
Wednesday 26th of March | WHITE RABBIT BREW NIGHT
Learn how to brew your own White Rabbit signature Belgian style beer from start to finish with one of the head brewers from the White Rabbit Brewery (flown in especially for this event).
Saturday 29th of March | Fresh ART Live MUSIC New BEER Suckling PIG-ON-SPIT
Embassy will showcase new works from local artists Joy French and Cottage Skateboards in the bar and down their lane way coffee shop 'Kitchen Door'. Over the course of the evening the artists will collaborate on a piece right in front of your eyes which will decorate the entrance to the lane way coffee shop (never to be removed).
Keep up to date with Embassy's regular events on their Facebook page!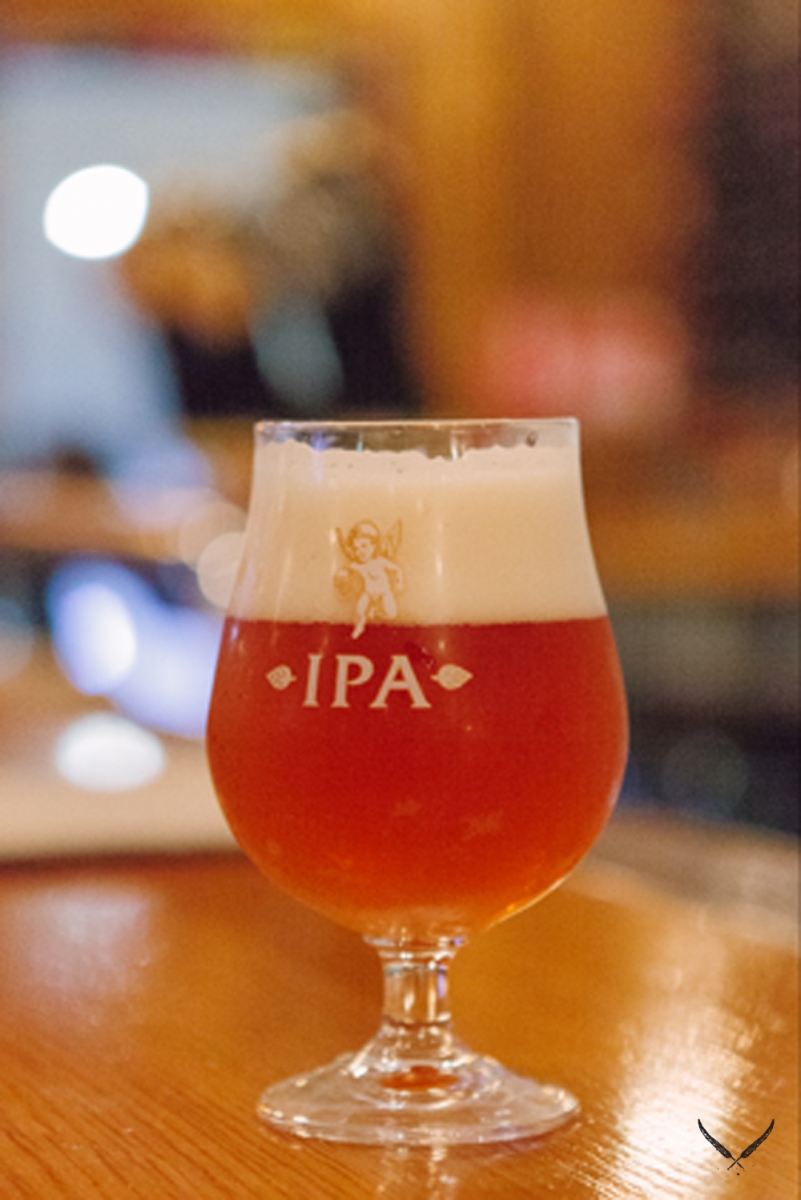 TUL Note: Today's List Love post is proudly sponsored by Embassy Craft Beer Bar and endorsed by The Urban List. Our sponsored posts will never be a secret - the List Love seal will be stamped on any sponsored material you see on the site. Thank you for supporting the sponsors who make The Urban List possible.