I honestly did not think it was possible for Australian television to cram yet another reality TV show onto the box. But while we were all busy searching for something to fill the gaping Matt Preston-shaped hole (chasm?) in our lives, Channel Ten went and brought us Tim Robards, a bunch of blonde girls, and a whole heap of freshly cut roses.
Unless living under a rock, by now you all know that the Down Under version of The Bachelor has hit our screens and, hopefully, you're as excited about it as we are. The cat fights, the tears and, most of all, the mating calls of desperate divas fighting for their one true love (and a couple of free crates of bubbles by the looks of them) … We can't think of better fodder for our Sunday night hangover session, and this week we're inviting you along too.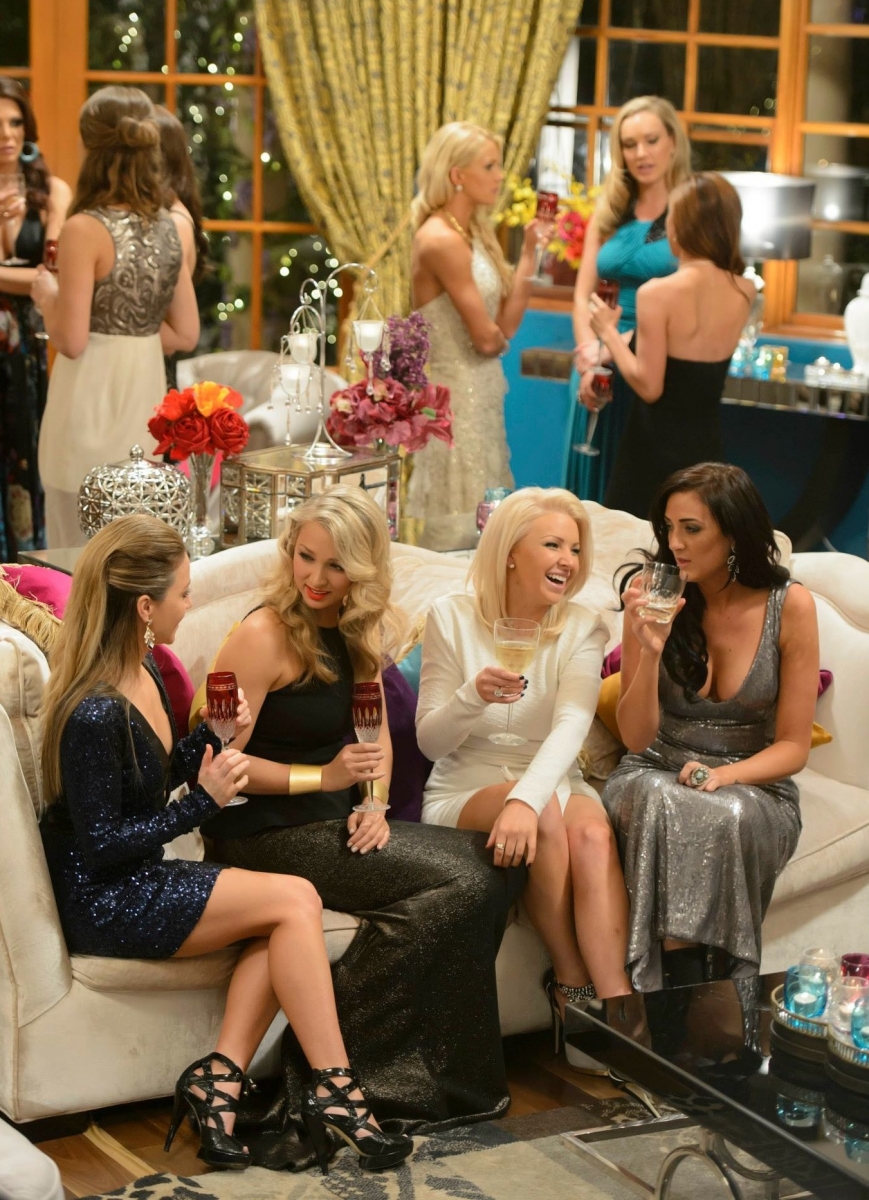 A bevvy of beauties - The Bachelor Australia, 2013.
Well, not literally (my cat takes up most of the couch), but in order to make us feel better about dedicating precious prime time viewing to our exceptionally straight toothed alpha male and his banshees, we've rustled up a viewer's guide to The Bachelor. So break out the bubbly and gather your girls, this is how you're spending your Sunday night.
COMFORT
No Bachelor viewing session, solo or accompanied, is appropriate without a) the right attire, and b) the perfect seat. Bust out your favourite trackie dacks or jim-jams, or if it's time for some new ones, do some shopping Sunday afternoon. We suggest Peter Alexander for the ideal onesie. This way, when you're watching the girls massaging their blisters from their heels and squeezing into their boob tubes, you'll be able to lounge and laugh with ease. (Insert villainous laugh).
NOURISHMENT
The girls on The Bachelor get a fancy three course meal when they're privileged enough to be asked on a date, so why not join them? No one's doing anything on a Sunday night anyway, so take it as an excuse to cook something fancy (try our recipe for popcorn shrimp!). You could even time it so you eat at the same time they eat – it will feel like you're there, in all your glory... third wheeling. Whilst that's on the stove, you are going to need to be quenched, and there's no drink that screams Bachelor more than bubbles. Whether you're down and dirty with Passion Pop or more of a Veuve and mink coat gal, it is imperative for you to have a glass within reach at all times, should you need to drink to the girls' displeasure when they're not the ones snuggling with Tim in the secret mansion room.
AD BREAKS
Whilst the sole reason there are ad breaks on The Bachelor is to allow the producers to submit toxicology reports for fake tan overdoses and to staple broken rose stems (and hearts) together, during these pauses you may find yourself wondering if you are pretty/witty enough to be on the Bachelor. We jest! CLEARLY not true, no one's thinking that. Ever.
But what better excuse to make you feel even better about yourself not having to go on The Bachelor than to indulge in a little ad break pampering. We recommend hitting up your local Mecca Cosmetica or Aesop and liberally applying their various essences, feel goods and aromas during ads. And make sure you burn a luscious candle from Glasshouse Fragrances or Ecoya to help cover the reek of desperation.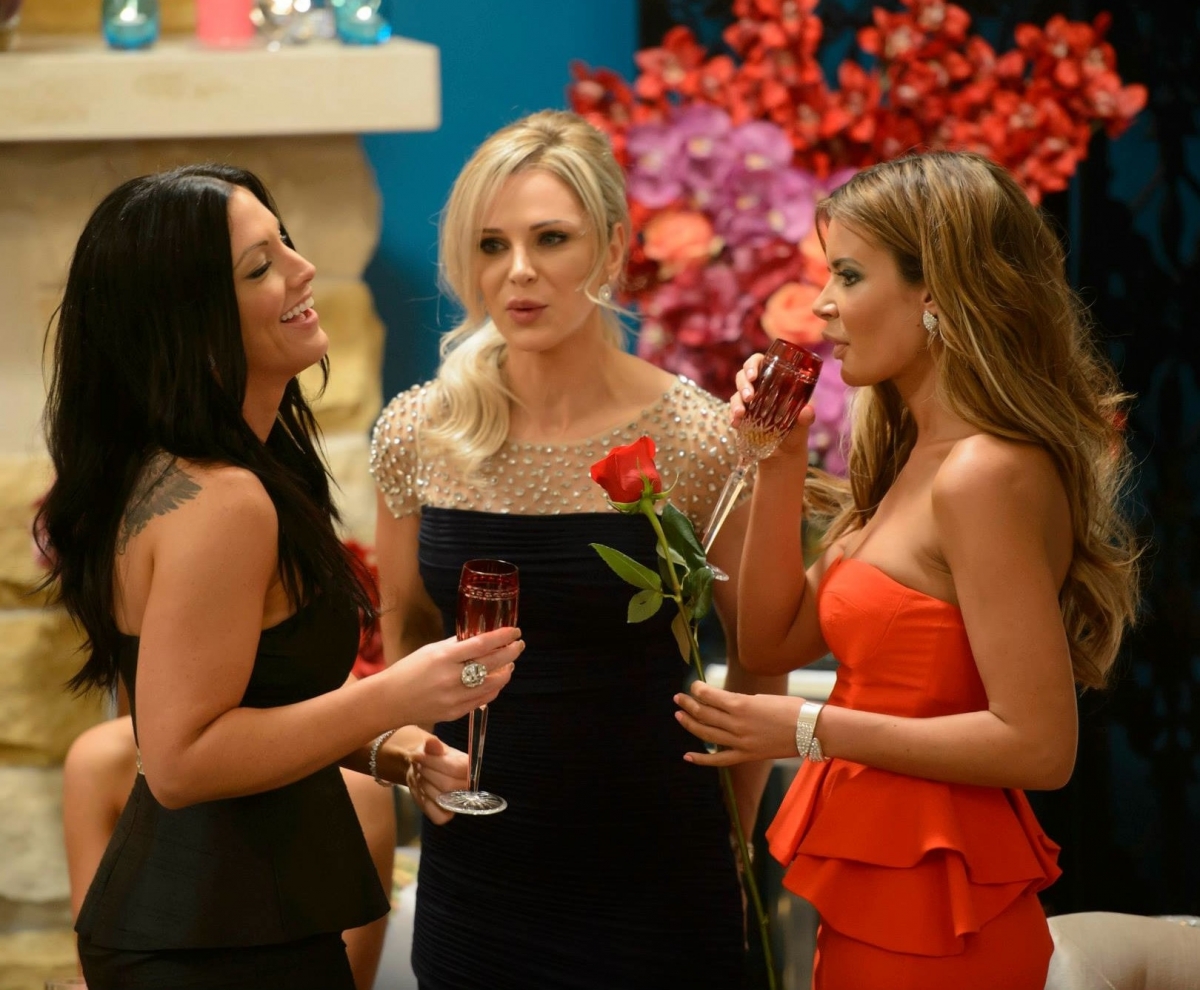 Roses still intact.
FEELINGS
Watching The Bachelor is like going on an emotional rollercoaster. First, you're slightly confused at the girls' blatant disregard for sentence structure, then you get overwhelming deja vu from hearing 'I know he is my husband', or 'I'm here to find true love', or 'She broke my rose!'. Then you're hungry when they're on a dinner date; thirsty when they're sipping wine. When the cat fights break out your heart starts pounding whilst you're trying to control your laughter, but you feel yourself soften when their faces light up after being picked for a date.
However, there is one feeling that is hard to combat and is slightly irrational: jealousy. This is particularly prominent when the roses are handed out. Why aren't you on a date? Why aren't you fighting for your right to love? Why didn't your boyfriend cook YOU popcorn shrimp? Well, in order to combat these feelings when the flowers appear, it is handy to have a chocolate bouquet nearby, ready for the picking every time you question your romantic situation. Depending on which city your couch is situated in, the following do a sweet-as bouquet: Delightful Blooms (Melbourne), Blooming Sweets (Brisbane) and Edible Blooms (Sydney).
WHEN IT'S OVER
By now you're full of champagne, you've eaten popcorn shrimp, and chased it with a whole heap of chocolate. Your face feels tingly clean and your nails are all shiny and new. You've laughed and you've cried (probably with laughter, but hey – a tear's a tear). That's right – you just watched episode three of The Bachelor. Until next week ladies. It's time for bed.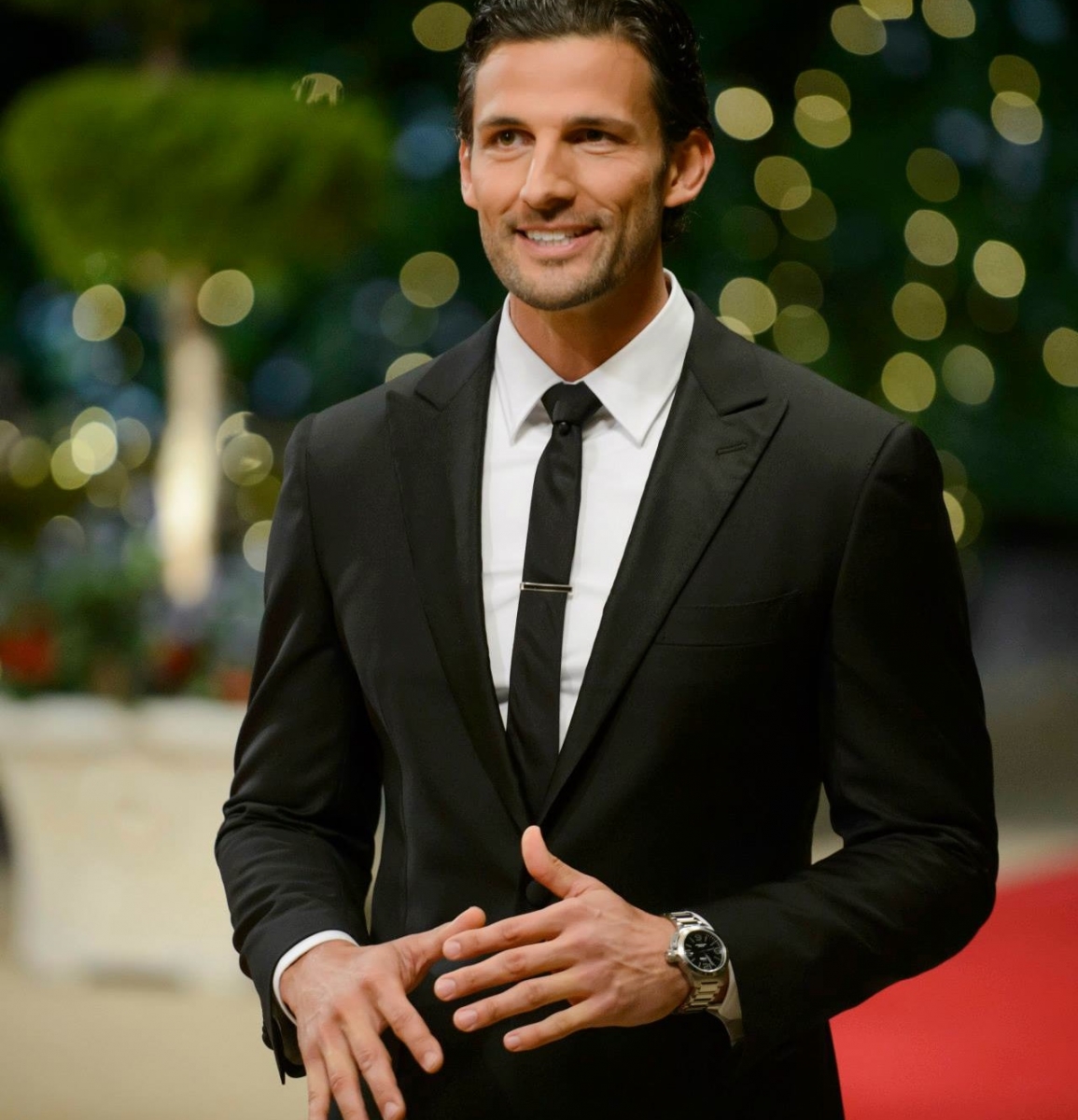 The Bachelor himself. Sweet dreams.
TUL Note: Ella Stening is a freelance writer based in Melbourne, Australia. She can be found compensating for her addiction to eating out and drinking lots of wine by writing about it all over the web. Or with her cat, Louis.
Image Credits: The Bachelor Australia Facebook