When the Queensland Government gave the go-ahead for restaurants to reopen, people across the state jumped at the chance to once again dine-in at their favourite eateries. But as we all know, the relaxation of restrictions came with a catch: only 10 patrons are allowed in a venue at any one time.
While we certainly aren't questioning the need to keep crowds to a minimum, a restaurant full of empty tables sure is a different vibe to what we're used to.
Thankfully, the bright minds behind Harajuku Gyoza have come up with a way to make social distancing a little more fun—by seating cute inflatable animals at the empty tables in between those used for diners. So instead of sitting in a half-empty venue, you're given the chance to dine with the likes of a green sea turtle, two flamingos and even a bright blue elephant, all of whom are happy to pose for a photo while you chow down on dumplings.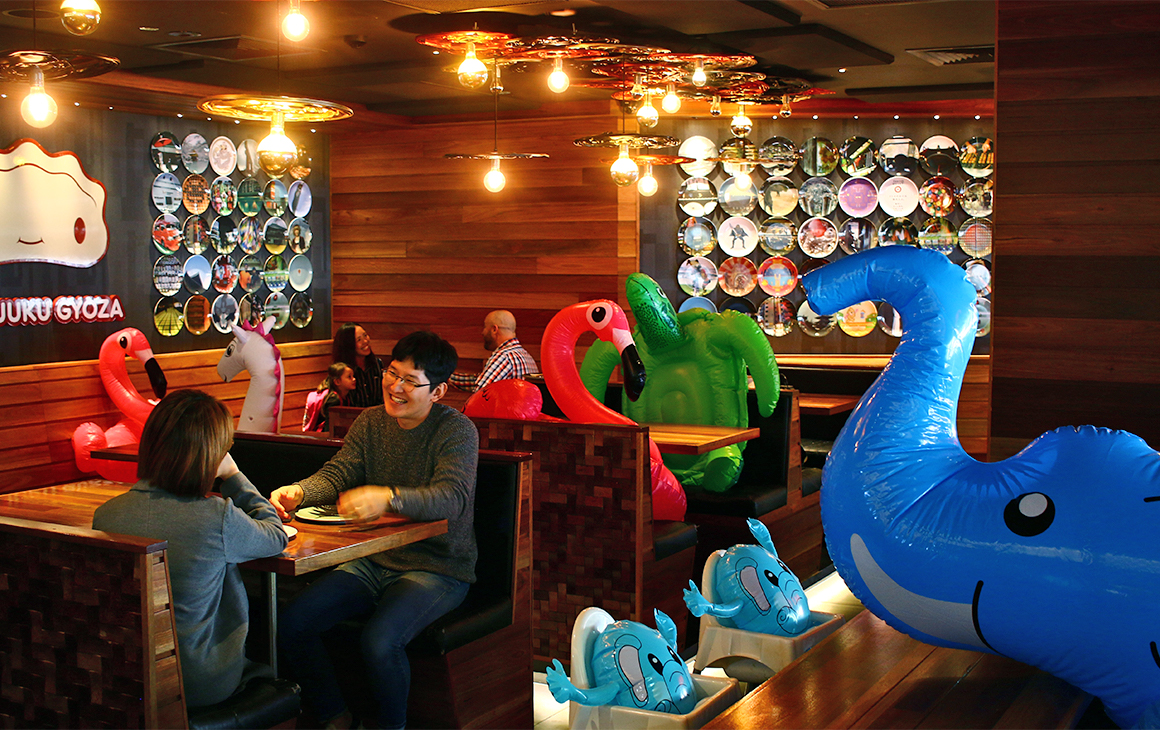 If you want to get in on the fun, we recommend you book online to skip the queue and secure yourself a seat with the cutest diners in town. Otherwise, you can call ahead to grab your order to-go, and just wave hello to the animals on your way out the door.
In other dining news, you can book out this entire VIP suite a W Brisbane for a long lunch.
Image credit: Supplied