Inter-city rivalries aside, we are the first to espouse the virtues of Melbourne as one of our favourite domestic travel destinations.
Of course there are many reasons: the laneways, the coffee, the street art, rooftop bars, underground bars, its undeniable grungy charm and the food (oh, the food).
But the thing we love about it is, no matter how many times you visit, it never gets old — and a city in constant flux is where you want to be.
That said, Melbourne's exactly the kind of place you don't want to feel like a tourist noob, pulling your maps out and lugging your bags between dodgy hotels.
So, in the interest of helping you feel (and look) like a well-seasoned, in-the-know Melbournian, we did the hard research and got the hottest tips, and compiled them in one convenient little list, so you can maximise time spent on the fun stuff. Here's our guide to doing Melbourne like a local.
Psst! If you want to call yourself a true local (and enjoy a challenge), then try to make your way through the top 50 meals that should have graced your tastebuds if you are, in fact, a genuine southerner.
Getting There & Staying
We love convenience, and what's more convenient than booking your flights and accommodation, or an all-inclusive package, in one nifty location. Brisbane travel juggernaut Wotif want you to travel like a local too, so they've done some serious investigation to find the best prices on all the essentials like how you're getting there and where you'll be sleeping. To top it off, prices start at just $99 for accommodation and $168 for flights from Brisbane. Imagine all the shopping to be done with those savings!*
If you like art (and you had better if you want to be a true Melbournian!) then the Art Series hotels, The Cullen and The Olsen — both perfectly positioned for some sneaky Chapel Street shopping — will have you inspired 24-hours of the day. The Langham has a great in-house spa if you are looking for some pampered downtime, and Crown Metropol is our go-to for a taste of modern luxury.
Food
It's going to be a big weekend so you'll need to keep the fire stoked through all that tourist-ing. Start the day off like a genuine Melbourne foodie by hitting up some TUL favourites. Kanteen in South Yarra is a must if avo' on toast is your thing; toasted pide with avo', ricotta and lemon is this café's specialty. Armadale's Cooper and Milla's is famous for their pastries and coffee, Las Chicas down Balaclava way does a mean (and generous) breakfast burrito and serves up Allpress Coffee, and Dukes in Windsor is a winner for their renowned bircher muesli.
Feel like something warming? Then don't miss the polenta porridge with figs, maple and currants at Top Paddock in Richmond, or the spicy baked eggs from Axil Coffee Roasters in Hawthorn (home to Melbourne's best coffee too!).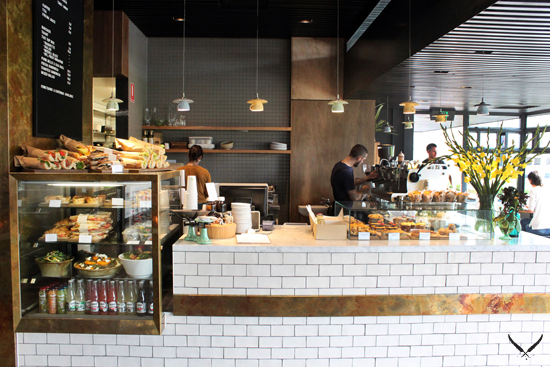 The folks behind Proud Mary in Collingwood do one of Melbourne's best porridges, served with slow-roasted pineapple quince, natural yoghurt, and roasted pistachios. Try their famous house coffee blend for a smooth pick-me-up.
If you need a health injection before working your way through the rest, then stop in to Pressed for a scrummy juice. Super convenient, with locations all over the city!
If you want a quick lunch on the go, hit up this list of Melbourne's best banh mi (Banh Mi Boys and FOB Rolls are must tries), or if you are on a shopping budget (who isn't?), then there are some amazing cheap eats in the CBD for under $10 — including the ever popular Huxtaburger II.
For some good 1920s prohibition-themed times, settle in at Speakeasy Kitchen Bar located on Chapel Street in Prahran for great share plates and cocktails (try the 'Speakeasy' gin cocktail). Or head to GG Restaurant in East Melbourne for an amazing lamb dish that is not to be missed. If good food at a reasonable price is right up your alley (or laneway) then Woodland House in Prahran (78 Williams Road) is perfect for affordable fine dining and a must-do degustation.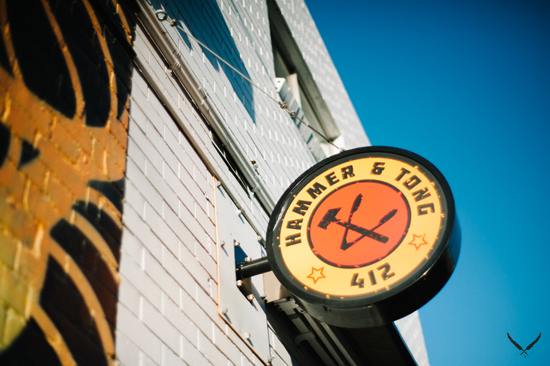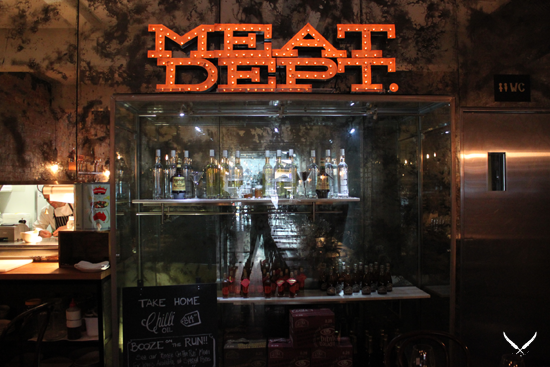 Other Melbourne restaurants that should definitely be on your Melbourne dinner hit list? Chin Chin — a Melbourne institution, famous for their take on modern Thai — on Flinders Lane for a casual dinner with a group (no bookings for over 10 people); Rue & Co. food pop-up on Collins Street is a super fun 'urban picnic' in the heart of the city brought to you by some of Melbourne's coolest restaurateurs (try the Kong Korean BBQ or Jimmy Grants souvas); Hammer & Tong in Fitzroy; The Town Mouse in Carlton on the spiritual home of Melbourne's food scene, Lygon Street, for creative grazing dishes like local pink snapper with peas, clam, camomile and green wheat; or the Meatball and Wine Bar for — you guessed it — meatballs and wine!
Drinks
You can only call yourself a true Melbournian if you have done the lung-squeezing walk up the seven flights of stairs to the most iconic of top-of-building-bars in Melbourne — Rooftop Bar. These guys also recently won The Urban List Off Melbourne, so you know it's good! Love espresso martinis? Then Siglo's your bar, 'cause they do the best in Melbourne. If gin tipples are more your drop, though, The Gin Palace is a winner every time.
For some drinking with historical significance, head to Grace Darling in Fitzroy, which is the oldest pub in Melbourne. While you are in the Fitzroy hood, don't miss Panama Dining Room for their massive wine and cocktail list, and Naked in the Sky (above Melbourne's best vodka bar with a Spanish twist, Naked for Satan).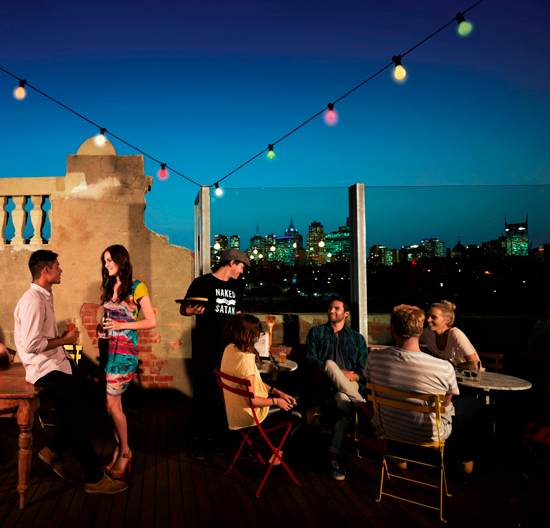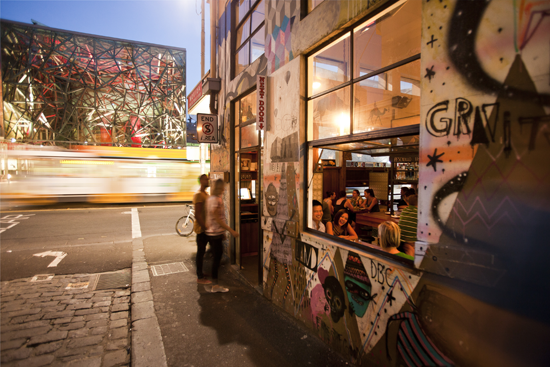 Back in the CBD, it wouldn't be a real Melbourne experience if you didn't visit Cumulus Inc.'s younger, higher sister Cumulus Up for some amazing vino from their very own cellar. The City Wine Shop is another for serious vino lovers (and food lovers, for that matter). This retail-shop-cum-wine-bar boasts Melbourne's best chicken schnitzel with Italian coleslaw and some to-die-for polenta chips. Wines by the glass recommended by their expert staff are the perfect pre-show or game warm up.
If all else fails, Hardware Lane — between Bourke Street and Little Lonsdale Street — is jam-packed with plenty of great bars to keep the buzz going throughout the weekend.
Play & Shop
Sometimes there's just so much choice it can be a bit overwhelming so we've made a neat hit list to get you started.
Shopping
Pop down to High Street in Armadale for some great boutique shopping (we're massive fans of Ryder), The Standard Store in Fitzroy for labels like Carven and Foxy Roxy, Handworks Nouveau Paperie for cute and quirky stationery on Chapel Street, Brunswick Street Bookstore in Fitzroy for some hard-to-find titles and independent authors, and Hawkeye Vintage (Prahran) or SHAG (numerous locations) for top-notch vintage finds.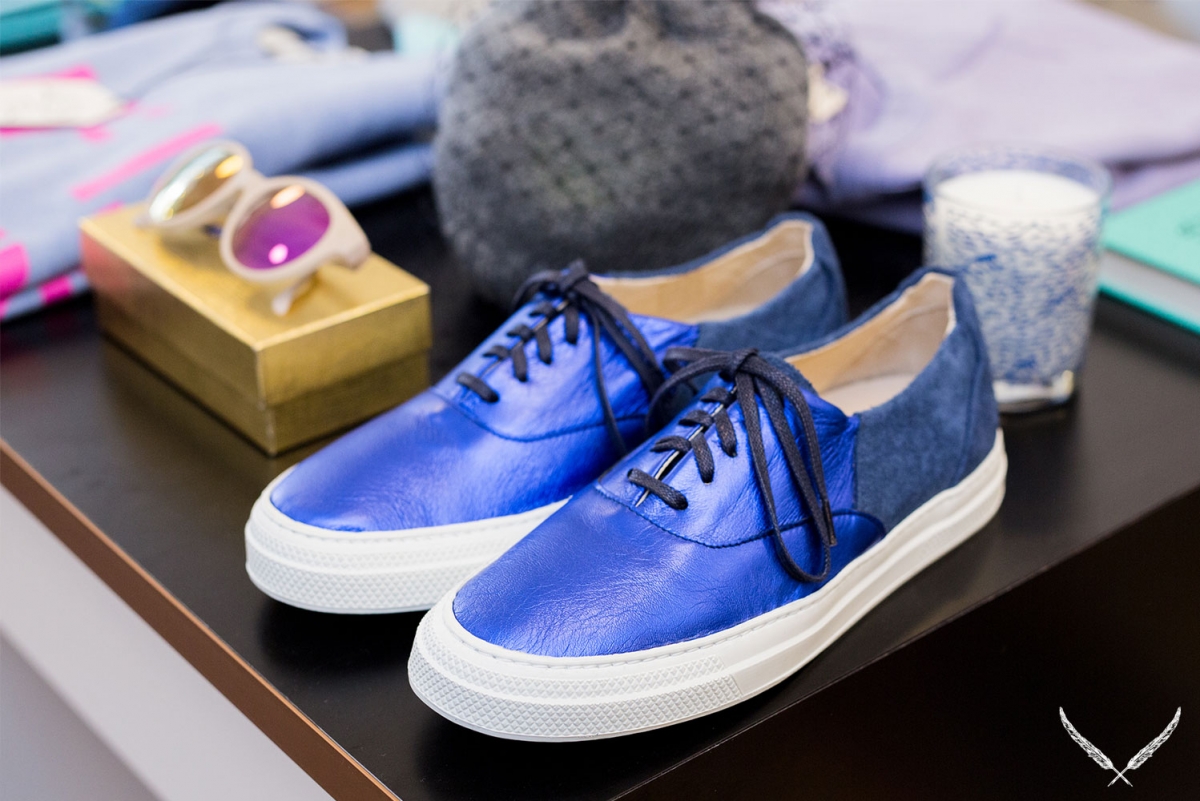 Play
Unleash your inner-child at the Dreamworks exhibition or get jazzed at the Jazz on Film exhibition, both at Australian Centre for the Moving Image in Federation Square.
Want a more interactive jazz experience, boogie over to the Melbourne International Jazz Festival to learn how to Charleston like a real flapper.
See Wicked at one of Melbourne's most iconic theatres, The Regent, or peruse beautiful European art at the Italian Masterpieces exhibition at the National Gallery of Victoria, and learn the secrets of the Aztecs at Melbourne Museum.
Cinephiles will be in silver screen heaven at the St Kilda Film Festival, until 31st May or at the Bridge Road Film Festival on until 28th June.
Fancy a spot of relaxed rowing? Pick up the oars at Studley Park Boathouse in Kew and row, row, row your boat. Or have a picnic on the banks of the Yarra, or a meal in Melbourne's oldest boathouse.
Have we missed any of your faves in our guide to Melbourne? Let us know in the comments below!
Image Credits: Wotif, The Urban List Melbourne
*TUL Note: Big thanks to our friends at Wotif for letting us know about this great deal!