It seems Brisbane is abuzz on a weekly basis these days, with new establishments flinging open their doors en masse. One of the latest additions to our fair city's ever-evolving eat scene is Kwan Brothers, a Fortitude Valley late-night restaurant and bar conceived from the beautiful minds of the folk who brought us Alfred & Constance, Limes Bar, Chester Street and Alfredo's.
If first impressions are anything to go by, Kwan Brothers will swiftly join its brethren in becoming an enduring crowd-pleaser. It may be tapping into a few foodie trends (see: steamed bao burgers and ice cream sandwiches), but Kwan Brothers is not all style and no substance.
Look beyond the disco balls and the neon text and you will see a great deal of thoughtfulness has gone into this former noodle factory. Could there be a more appropriate venue for an izakaya/hawker centre/street food stall mash-up?
Both lunch and dinner at Kwan Brothers are casual affairs, with a menu based on generous share plates of varying spice. Sriracha for every boy and girl! Further enhancing the intimate experience, there are share cocktails and bowls of liquid courage, crafted under the guidance of tiki mix-master and Brooklyn native, Richard Boccato.
Let's get a little crazy and defy social convention: let's talk desserts first. I took my dessert after lunch (because every meal should come with dessert) in the form of a peanut brittle sundae.
The only thing missing from the winning combination of peanut butter ice cream, raspberry marshmallow and salted caramel, was a few more friends to help me whittle it away. I will be returning to sample the trio of bao ice cream sandwiches, championed by flavours of toasted sesame, palm sugar, and ginger.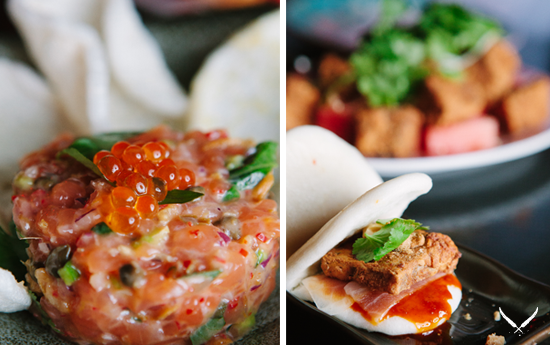 Back to the main event, special mention goes to the spicy, crunchy winglets otherwise known as Kwan Fried Chicken, beats a Double Down any day of the week. My gracious waitress informs me that the salt and pepper squid, crispy pork belly and bao sliders, both pork and chicken, have also been going down a treat.
Kwan Brothers is a salute to our favourite South East Asian flavours, with a little kitsch thrown in for good measure. There's also another bar squirreled away out the back if you want to spend some one-on-one time with a cocktail embraced in the shell of a coconut.
From the streets of Bangkok to the crannies of Brisbane, late-night nibbles (and even later drinks) are fast transforming this corner of the Valley, with a new gin-soaked neighbour soon to launch, boasting no less than 85 varieties of tonic's best pal. Watch this space!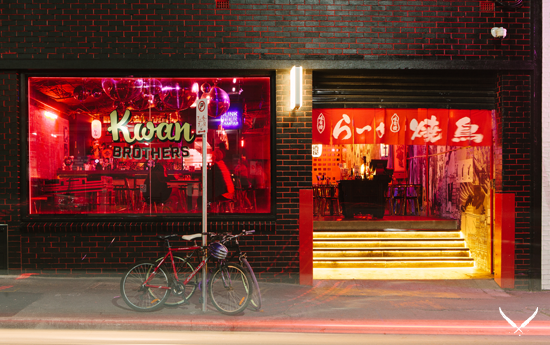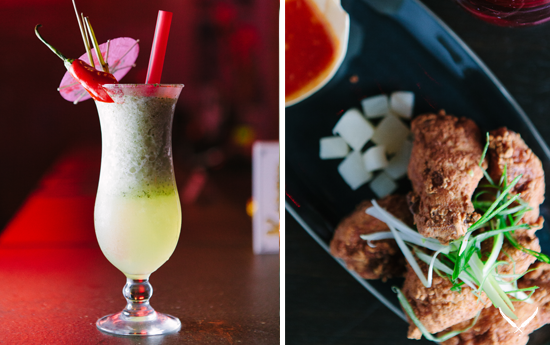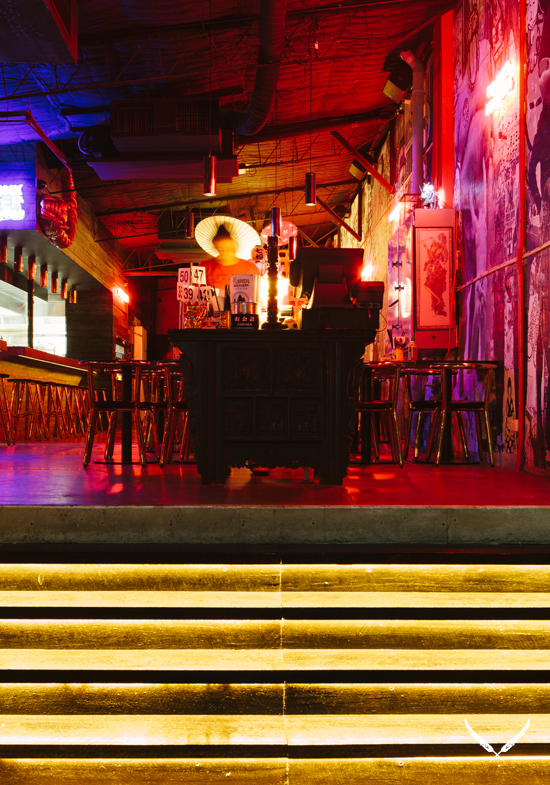 Image Credits: Daniel Maddock