Few things in this life get us more excited than gelato. The promise of an authentic new gelato shop in Brisbane, only a few measly metres from our office, is one of those things.
And this place is worth the walk.
Just down from Beccofino and Primal Pantry in Teneriffe, La Macelleria is the physical manifestation of two Italians' love for quality gelato.
La Macelleria's owners and gelato makers, Matteo and Matteo, are trained by Italian gelato masters and believe that eating gelato should be about taking a moment to enjoy a hedonistic pleasure, and can — and should — be eaten at any time of day, and in any weather. Needless to say, we like these guys a lot.
Designed in the style of Italy's traditional gelaterias (where the gelato is hidden from view in temperature-controlled vats that protect the precious contents from light and air. Not even joking), at La Macelleria they take the whole gelato thing seriously. They only use the freshest produce and the most technologically advanced equipment to create their artisanal gelato flavours, and you can really taste the difference. This gelato is some of the best we've had the pleasure of eating in Brisbane.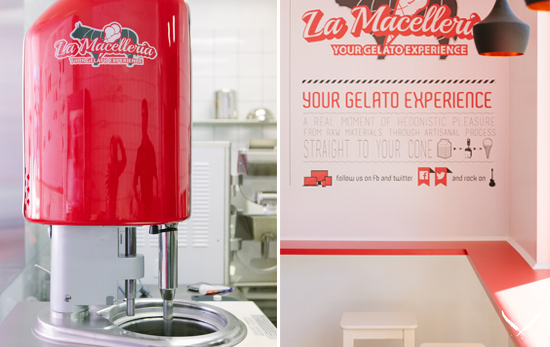 La Macelleria isn't the kind of gelato shop that serves up marshmallow mix-ins with your scoop. Their flavours range form the staunchly traditional (hello, tiramisu), to the subtly Australian-influenced (like the Malaga, with rum and Australian raisins).
This Brisbane gelato shop has an open plan kitchen, so you can watch the guys whipping up the good stuff right before your greedy little eyes, and with plans to run gelato making classes in the future, soon you'll be able to get up to your elbows in deliciousness right there with them.
No aspect of the gelato enjoyment experience has been ignored at this new Brisbane gelato shop. Everything — from their gelato cabinets to the order of flavours in your cup — has been given considerable thought. And, as well as the gelato and sorbet on offer, they also make three types of gelato cake to order, including cassata and semifreddo, as well as affogato 'sticks', made for melting in espresso, and take-home Italian hot chocolate mix. We die.
La Macelleria are holding their grand opening party on July the 12th (though they're open to the public right now) where you can get a small cup of gelato and espresso for $2 all day long, or a free champagne sorbet from 6–9pm.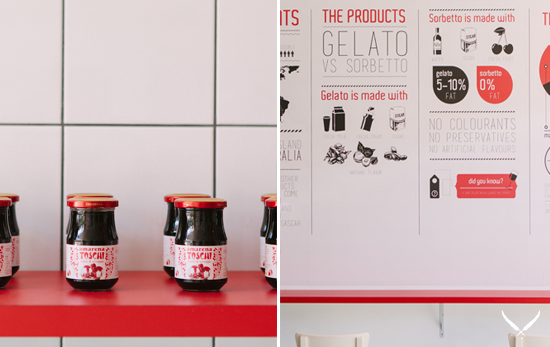 Image credits: Daniel Maddock