At The Urban List there's nothing we love more than learning about fab' locally made products, and meeting the local super stars who are working hard behind the scenes to create them. This week we chatted with Chantelle Cox, owner of edgy Brisbane boutique, Haut Bohème. Tucked in Winn Lane, Brisbane boutiques don't come much cooler, so when we heard Chantelle had her own line of edgy women's wear on the go, we knew we had to find out more. Farron encapsulates the 'urban warrior woman' vibe, with structured, statement pieces and neutrals dominating the line.
TUL: Describe in one sentence what you do for work?
I'm turning my dreams into reality.
TUL: How did you get started in fashion?
I knew from when I was very young that this was the industry for me. I was the girl who took free dress days at school VERY seriously & started working at 14 to support my fashion addiction. Through high school I interned at a local fashion house (which made the most horrendous things) haha but that aside; it was being apart of the process of creating something from nothing that had me hooked, and I new this was where I was meant to be. After school I learnt the basics while styling on the side of my retail job at Midas & from there I went on to work for my previous employer for almost 6 years until I knew I was ready do my dream alone.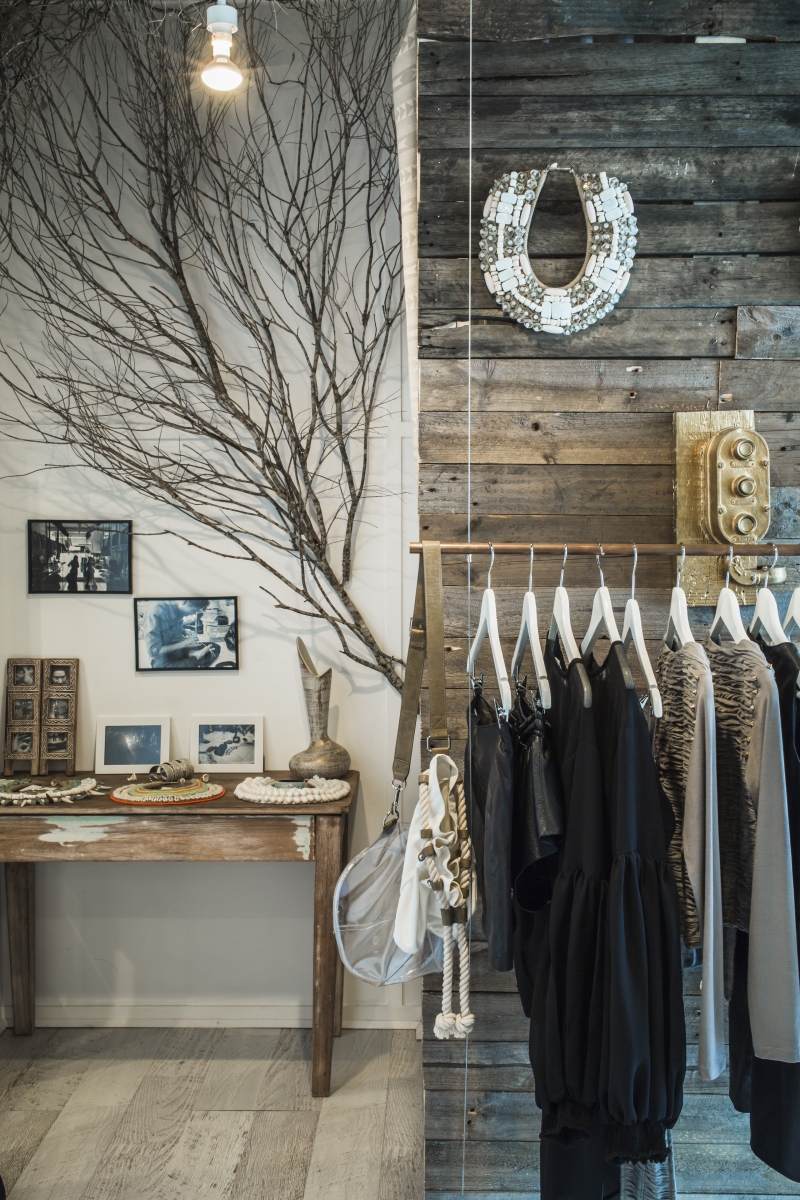 TUL: How long have you had your store?
It has been 9 fabulous months so far – planning the big first birthday as we speak.
TUL: What does a typical day look like for you?
A typical day for me entails, opening the store, replying to all customer inquiries, social media, overseeing manufacturing, dealing with suppliers, and designing and sourcing inspiration for future collections.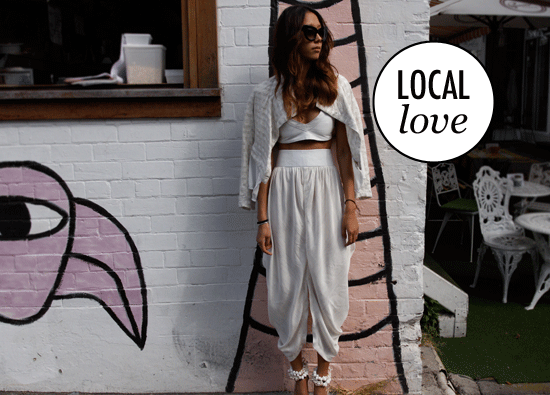 TUL: How would you describe your own collection, Farron?
The concept behind Farron was to create a label that not only was on trend but that had key staple investment pieces that could rotate constantly through my customer's wardrobes. Natural palettes, texture and structure play a big part in the label's aesthetic.
TUL: What's your design process? What inspires you?
I have no idea why but a lot of my ideas come when I am driving, which can be very inconvenient when it comes to remembering them haha
My design process works best for me when I'm abroad; as in my eyes that's where the magic tends to happen. From the minute I land I am constantly inspired and my mind is bombarded with ideas. Travelling really does grow you as a person and makes me my best creative self.
TUL: What, or who, are your influences?
Strong, powerful, confident women like Carine Roitfield, Emmanuelle Alt, and Christine Centenera are all style muses to me. They are absolute powerhouses in their field and it makes me work as hard as I do to be the best version of me.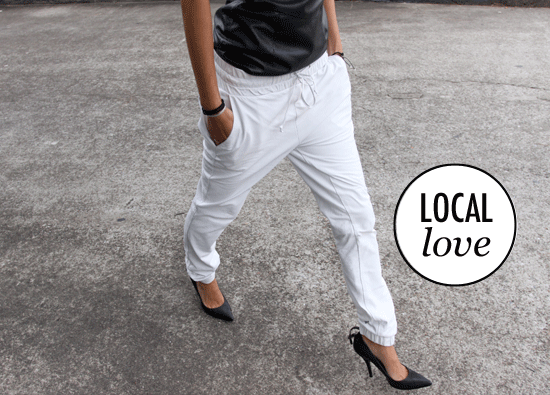 TUL: Which are your favourite pieces from your collection?
Ahhhh my favourites.. can I say all? Haha. The 'Night Walker' leather trackies in store now, and the 'Floater' backless maxi in store soon would be the favourites of the favourites.
TUL: What's next for you?
Big, very exciting things!
The plan was to always raise my business as if it was my child. Love it, live for it and learn from it every day. I believe all life's lessons come from the journey & letting yourself be swept up in your own whirl wind and that is exactly what the past 9 months has been for me.
I can tell you there are very exciting prospects in the woodworks for Farron and Haut Boheme, but all I can say is that's something you will have to wait and see.
Watch this space!
Love a local as much as we do? Check out our previous Local Love feature here!