At The Urban List, if there is one thing we love, it's locally made produce. Another thing we love are pickles. On a burger, deep fried, or as a snack; if it's pickled, chances are we're going to want to pounce on it. So when we heard there was a pickling wizard right here in Brisbane, working his magic on these salty little cucumbers, we had find out more (and find out where we could get our hands on his pickles!). Meet Mike, passionate pickle purveyor and the man behind Picklehead's amazing pickles.
(And yes, we did have a lot of fun with all the P words.)
Why pickles?
My Czech mum gave me one at a young age as a teething rusk. I have no doubt that started my pickle obsession.
After a trip to NYC, and experiencing the wonderful array of pickles there, returning home brought me crashing back to earth...the pitiful selection and quality of the imported pickles here made me think I could do better.
Where do you source your pickles?
I go to the Rocklea markets generally every fortnight, and buy about 30kg of the best local cucumbers, dill, chillies and Australian garlic. I have some great relationships with the vendors there.
What goes into a jar of Pickleheads? What's your pickle process?
They get pickled within hours of buying the raw ingredients. That's why they have an amazingly fresh taste. The whole process is very much a cottage industry, using a modified family recipe, which is basically a brine made with apple cider vinegar or malt vinegar depending on the flavour.
What's your pickle philosophy?
Quality not quantity!
Where can we find Picklehead Pickles?
Kettle and Tin
have been great supporters from the start. They use them in Bloody Mary's, on top of a pulled pork sandwich and on their ploughman's platter. The Crowbar use them to have "Picklebacks"; A mad combination of downing a pickle followed by a shot of whisky! Jr's BBQ Smokehouse also use the garlic Pickleheads on their meat platters. We are also trialling them in a few other Brisbane venues, which is always exciting.
Who did the label art for Picklehead?
The very wonderful, Lauren Carney did the artwork. I gave her a very rough idea and she ran with it. Everyone loves it. Such a clever girl.
How long have you been pickling?
I started pickling under the Picklehead name just over a year ago, starting out making lots of test batches till I refined my recipe to what it is today. Now we have four flavours.
Is there a right and a wrong way to pickle a pickle? What makes a great pickle?
Pickling has been around for as long as mankind; it is a traditional way of preserving food before refrigeration. Every culture has its own distinct style of pickling, with cucumbers being found in nearly all of these. So there's really no right or wrong way, just different ways. What makes a great pickle comes down to personal tast. I'm into sourness and strong flavours.
Do you have a Best Pickle Ever? If so, where was it from?
It's a very nostalgic, childhood memory of eating home made pickles from some Czech friends of my mums. That's the flavour I've tried to capture with Picklehead. Another great experience was the "Pickle on a Stick" we found in the States!
What are some foods that go well with pickles that we may not know about?
I love the combination of beer and pickles; they just compliment each other so well. Beer's a food right??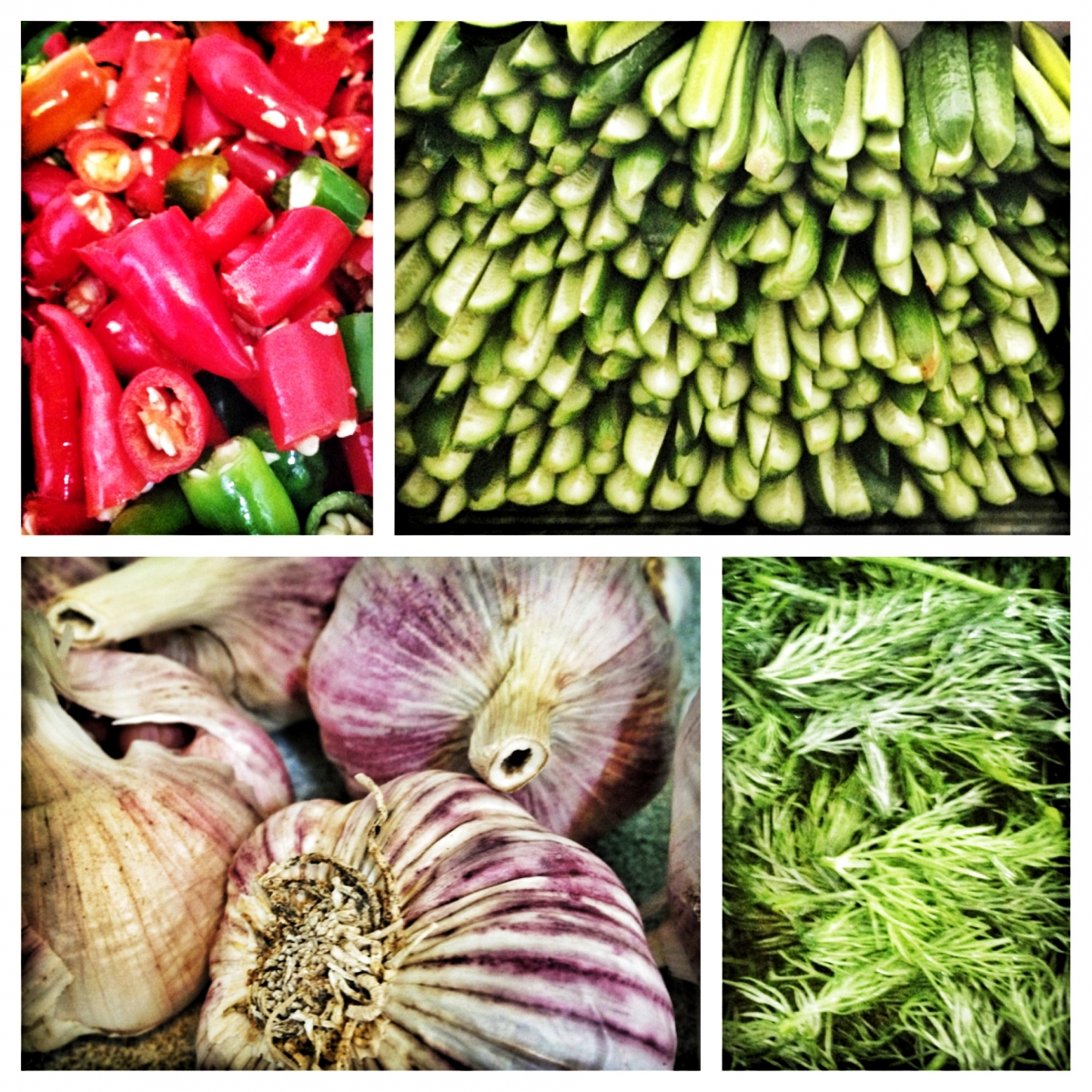 What's the best use of pickles in a recipe?
My customers keep surprising me with their ingenuity, wanting to make the most from every drop. They will poach their salmon in the left over brine, or add it to a salad dressing. My favourite is deep fried pickles in beer batter, amazing!!
Want to get your hands on some Pickleheads? Let Mike know!
Do you know a locally made product we should feature in Local Love? Let us know in the comments below!
Images courtesy of Picklehead