Brisbane's most spectacular river-front dining destination, River Quay, is hotting up again with springtime events, offers, new menus, and great food all on the agenda, just in time for spring.
But before the new season kicks off, don't miss out on the very special lunch-time winter offers on at River Quay until the end of August! In case you missed our run down of these fab offers the first time, here's a handy recap of the great weekday lunch offers you can enjoy in the winter sunshine with jaw-dropping river views.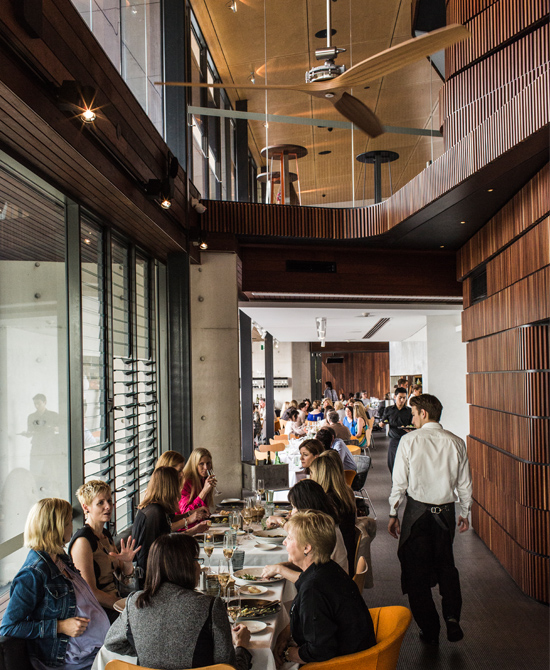 We found the ideal ladies lunch location at Aquitaine Brasserie, marvelled at the view from Stokehouse Q, beat the winter blues with lunch at The Jetty, revelled in the man-appropriate fare from Popolo, and broke out of lunch-time monotony at Cove Bar + Dining.
Our French favourite, Aquitaine Brasserie, has a casual take on provincial French cooking, which we love, and, until the end of winter, you can enjoy a main meal and glass of wine in Aquitaine's charming brasserie, for $25.
Escape the office and head to Stokehouse Q on a weekday, where they are serving up their modern take on the freshest local produce with those famous Stokehouse river views. And for the rest of August, when you come in to Stokehouse for lunch of a weekday, you can enjoy a special main course and glass of wine for only $28.
If winter is starting to get you down, take a mid-week minibreak to The Jetty and beat back those winter blues in Balinese-style relaxation. And, to make this winter escape that much sweeter, a main and glass of wine will only cost you $25 until the end of August!
Because sometimes the only thing that will satisfy you for lunch is a really good pizza, the gang at Popolo have you covered. For the rest of winter, you can enjoy a river-side lunch of either pizza or risotto, and two house beverages, for only $25. That's a lot of Italian bang for your buck.
Don't get that same tired old sushi roll for lunch everyday. Head to Cove on a weekday, grab one of their amazing burgers, and return to the office smug in the knowledge that no one else's lunch was as great as yours. And, best of all, a glass of wine and main meal will only set you back $25!
The amazing views from River Quay are only going to get more beautiful as we head into spring, so be sure to head to across the river and try one of these divine dining venues for yourself.
TUL Note: Today's List Love post is proudly sponsored by River Quay and endorsed by The Urban List. Our sponsored posts will never be a secret - the List Love seal will be stamped on any sponsored material you see on the site. Thank you for supporting the sponsors who make The Urban List possible.