Men, have you ever had a squish on another bloke? A platonic man-crush?
You don't want to talk about it, do you? I understand, you're Australian and don't like to discuss your relationships with other chaps. Fine, you just sit there and let me do the talking.
Sometimes you'll meet a man who you strike up an instant rapport with. Maybe he makes you laugh, has a cool name like Brock, or sports a lush beard that you admire.
You feel a strong desire to be his friend. You want to hang out, share inside jokes and introduce him to your girlfriend and mother. In short, you think you would be great together.
But how does one instigate a friendship with another guy without coming across all needy and desperate?
You go on a man-date, that's how. A man-date is different from a regular, romantic date in a number of ways, but the key point is that instead of trying to impress each other, you're seeking to occupy yourselves until you feel comfortable in one other's company.
Here we've mapped out a suggested man-date plan for you to follow when you're on the cusp of mateship:
12pm
Meet up for Lunch at Statler & Waldorf
This is the kind of unpretentious location that is perfect to start your manful meet-up. The beer is good, the staff are gregarious and, most importantly, the food is fantastic. There are also a couple of big screen TVs that are usually showing sport, so you and your new chum will have conversational stimuli. No need to overdo the personal chit-chat bit just yet, am I right?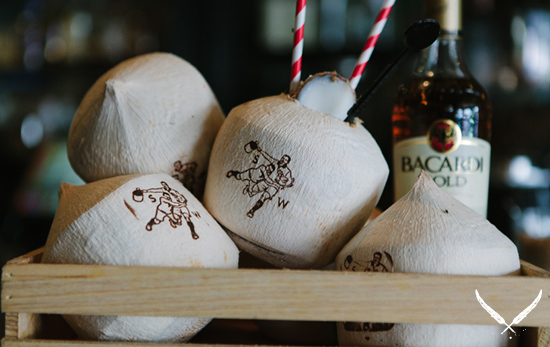 2pm
Play With Balls at the Victoria Park Golf Complex
So you and your mate have had a cute little lunch together but it's still too early to start boozing. Best to do something active in the meantime (or at least ostensibly active). Hit up (literally) the Victoria Park driving range and smack a few balls into the yonder together. Here is another situation in which not a great deal of natter is required, but you can begin to bond by gruffly admiring each other's form. Don't do that thing where you stand behind him and help him with his swing, that's for sleazy golf instructors in bad movies and has no place on a man-date. If you've never hit a golf ball before, here is a video of a pretty girl teaching you how to do it.
5pm
Work Past Your Social Anxiety at The Scratch
You knew there were going to be beers involved on this outing, didn't you? Now that you've finished demonstrating your élan to each other on the driving range, it's time to connect further over a few craft brews. The helpful bar staff at Scratch are always willing to offer samples of their frequently rotated tap beers before you decide which one you're going to plump for, which means you'll likely already have a bit of a buzz on by the time you sit down in the appropriately masculine den-like surroundings.
7pm
Brazilian BBQ for Dinner, Because Meat!
The only sensible way to end your special day is with all-you-can-eat meat that has been slow-cooked over charcoal in the traditional southern Brazilian method. Order a robust Alamos Malbec and prepare for some carnivore-ing at Mundo Churrasco. Nothing seals a newfound bromance like concurrent meat sweats. At the end of the evening, shake hands warmly while placing your left arm on his right upper arm as you say your goodbyes. Now you're only a few drinking sessions away from man-hugs.
On the next episode of Man-Date, we'll offer some ideas on where to go and what to do with a lifelong friend who you haven't seen in ages. Stay tuned.
Image credits: Daniel Maddock, US Magazine