Cheese-lovers across Brisbane let out a collective wail when they heard Australia's favourite cheese festival, Mould, had been postponed. COVID-19 took away restaurants, movies, festivals—heck, we had to fight for the chance to pay Mum a visit on Mother's Day. But depriving the gouda citizens of Brisbane of their cheese? Talk about taking things too far.
But if you're a self-proclaimed turophile (read: cheese aficionado), you're in luck. Though we may be waiting a while for the festival to happen, the brains behind the venture have launched a brand-new initiative to give you a taste of what's to come.
Introducing the Mould Cheese Collective—a cheese delivery box containing delicious handmade cheeses straight from the producers lined up for the Mould festival. Featuring cheese from boutique local producers across Australia, the collective promises to bring the very best cheese from across the country right to your doorstep (often cheeses you can't find in stores), with a different box available each month. Bonus, all the packaging is environmentally friendly—it doesn't get much cheddar than that.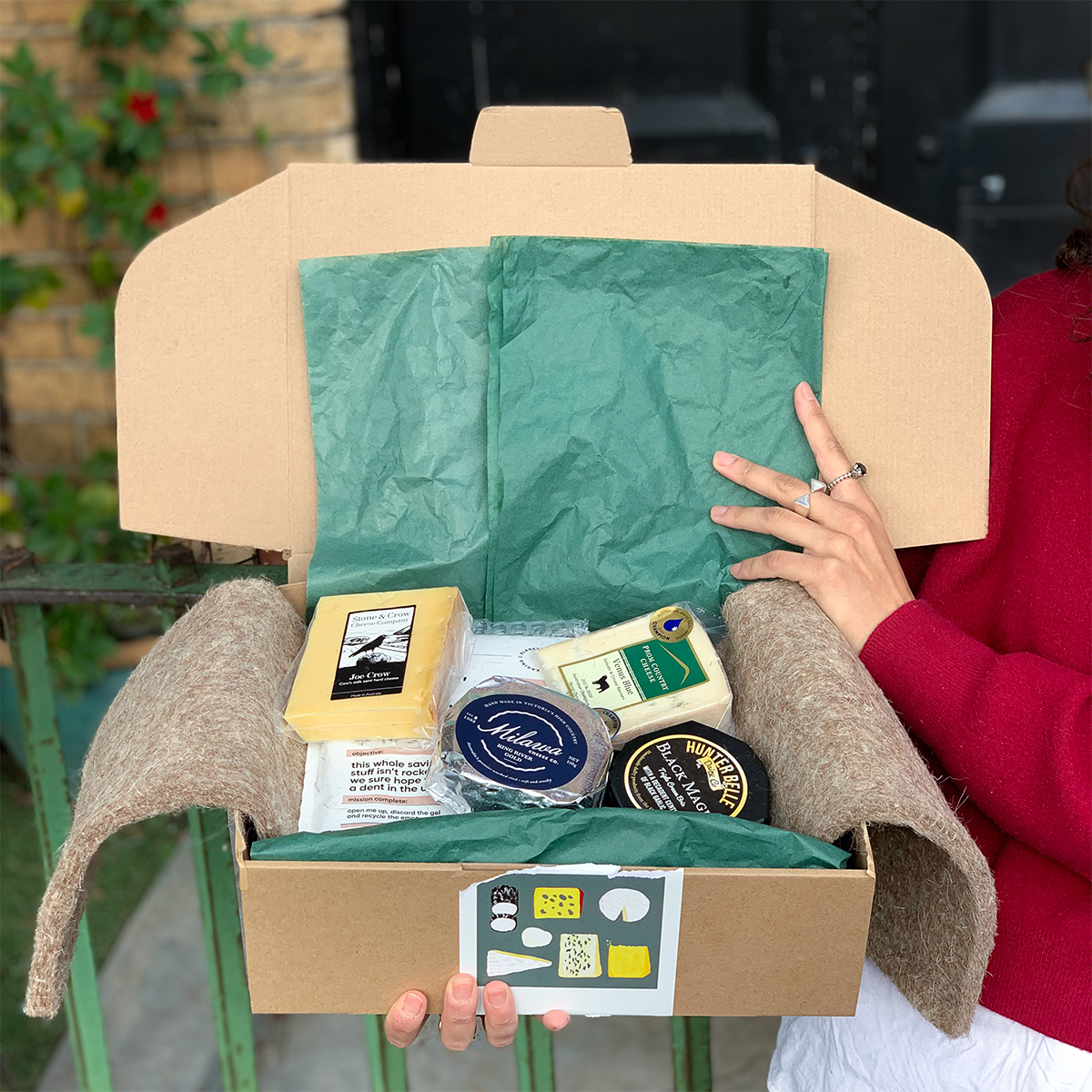 If you like your cheese gooey, blue, creamy and hard, be sure to order yourself a box via their website. This month's box features cheeses from The Pines in Kiama NSW, Section 28 in Adelaide Hills, a washed rind from Nimbin Valley and soft sheep cheese from Pecora Dairy. It is only available to order until Sunday 19 July to place your order, so you'll want to get in quick. Better yet, you can pass the time you'll spend impatiently waiting for your delivery listening to their cheesecast, which contains all the stories behind the drool-worthy flavours guaranteed to tickle your tastebuds.
Order your box by placing an order here, and get excited for the tastiest delivery you'll receive all year. Then order another next month, and one the month after that, and, well, you get the picture.
Looking for more delicious eats to bring a little cheer to your year? Get ready to carb load, this Riverside bar is dishing up pizza cob loaf just in time for winter.
Image credit: Rebecca Orlov