If you're anything like us, then despite your bank app detailing how you've seriously overdone it on food expenditure this month, you will still find any opportunity to splash cash on a good feed.
Enter West Village in West End, who have recently unveiled their brand new dining precinct, The Garden Pantry.
Not only is this place delicious, it's set against the gorgeous backdrop of The Common, which features a grassed area with big shady trees and a stunning Light Garden by Luxxbox. With over 2,500 light reeds scattered around the lush greenery, we're in love already.
The Common is the perfect spot for a weekend picnic or hangout as well as hosting fitness classes and even an annual Ice Cream Festival. After all, life is about balance, right?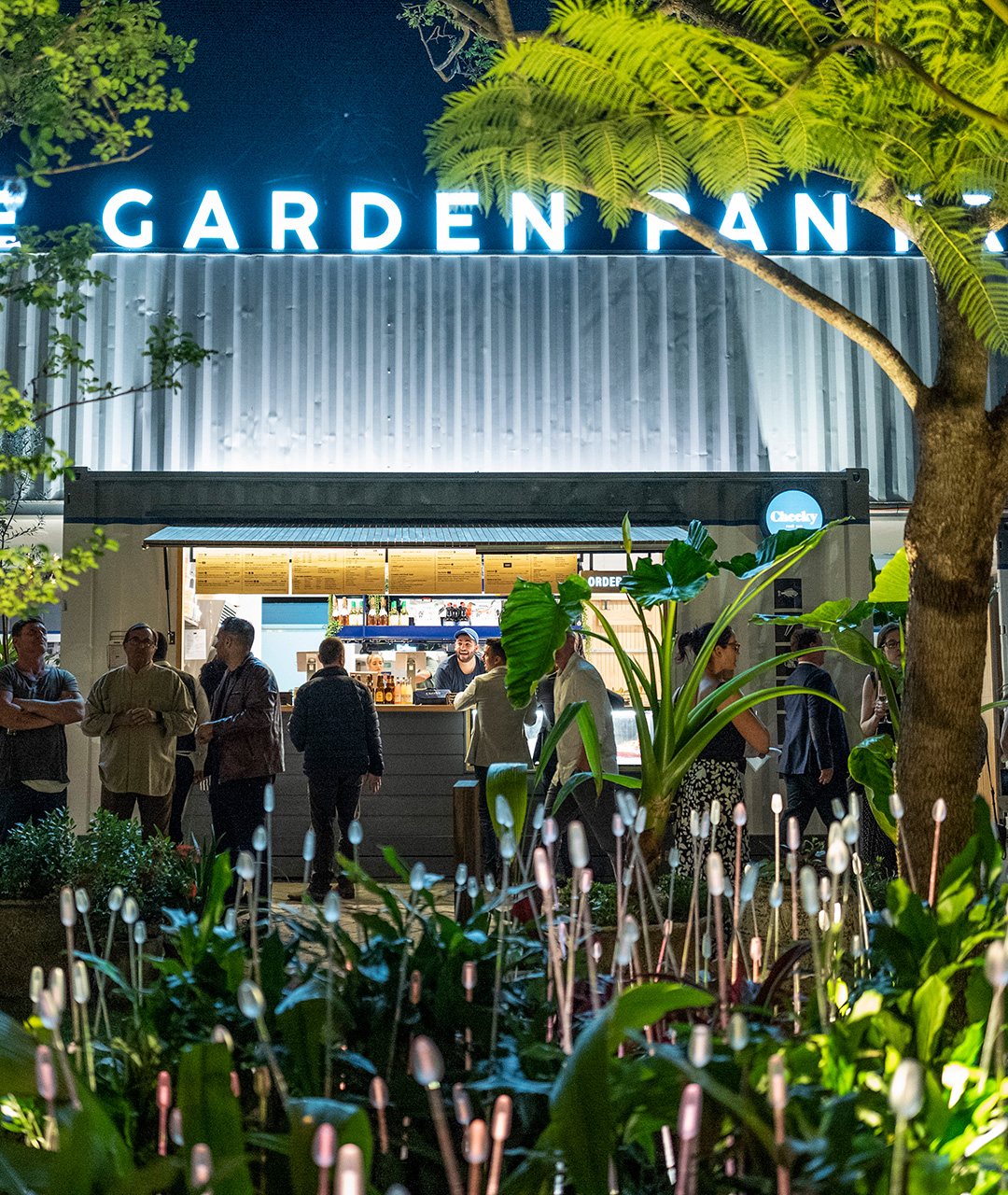 We don't want to get ahead of ourselves here, but we're putting this up there as one of Brisbane's best new dining offerings. But what about the food, you ask? Get ready for Italian feasts, poke bowls and all of the bao.
If you haven't yet experienced the wonder that is Cheeky Poke then you need to, and quick. Serving up mouth-watering poke bowls with all your favourite flavour combos, this place is your go-to for when you want a delicious, but also healthy dining option. Oh, and did we mention they serve sushi tacos? We repeat, sushi tacos. This tantalising hybrid will blow your mind.
Salt Meats Cheese, affectionately know as SMC, has also moved in, bringing with it a delicious Italian smorgasbord. Just the name itself is speaking our language, but in case you need more convincing, prepare yourself for fresh homemade pasta, gnocchi, pizza and of course, all your favourite aperitifs. Alright, SMC, you can stay.
Another friendly, delicious neighbour is Mr Bunz, serving up their soft signature bao. And if that wasn't enough to get you excited, prepare for a complete flavour sensation when you try their dessert bao. If we had it our way, these buns would make up the entire food pyramid.
We'll catch you on the lawn! Just promise not to judge if you catch us five baos deep.
Image credit: Supplied
Editor's Note: This article was produced in partnership with West Village. To find out more about who we work with (and why!), read our editorial policy here